We were rather hesitant to try this offering from Urban Farm Eats… Biggest reason, we typically don't like tilapia (no taste or it tastes like mud).
However, we'd been very pleased with the pickled beet salad and the eggplant scallop, so we were a bit more willing to try the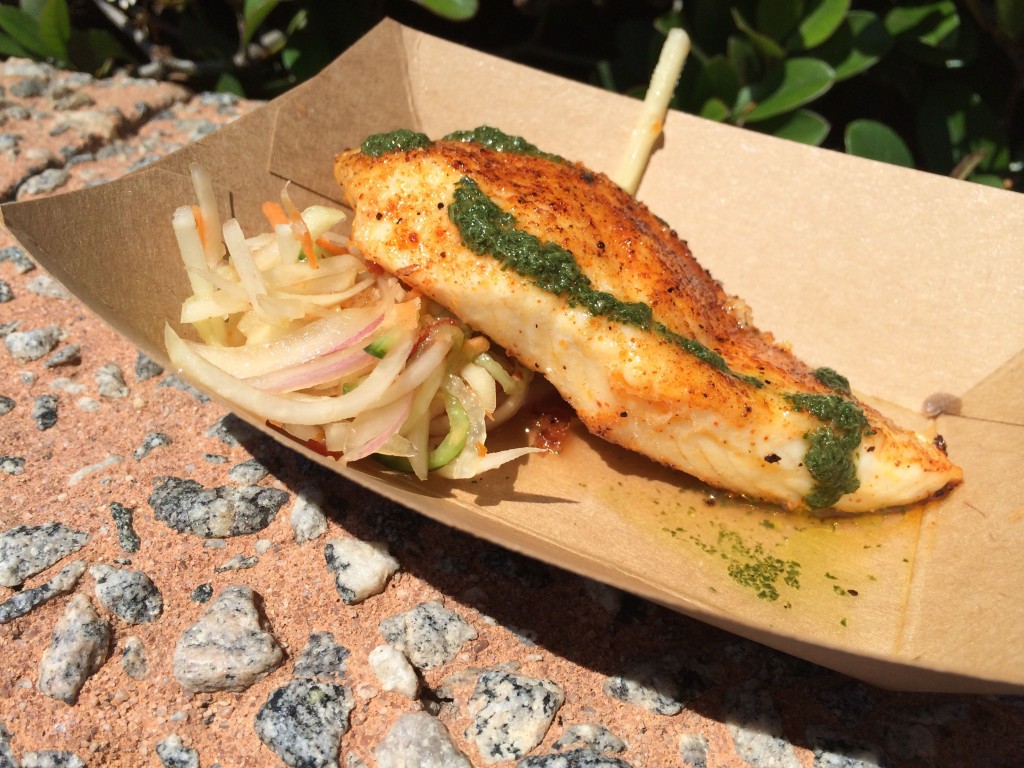 Ghost pepper dusted tilapia with winter melon slaw and mint oil …
This actually tasted good! It was moist with good flavor. We both liked the winter melon slaw and the Asian notes that it adds to this dish.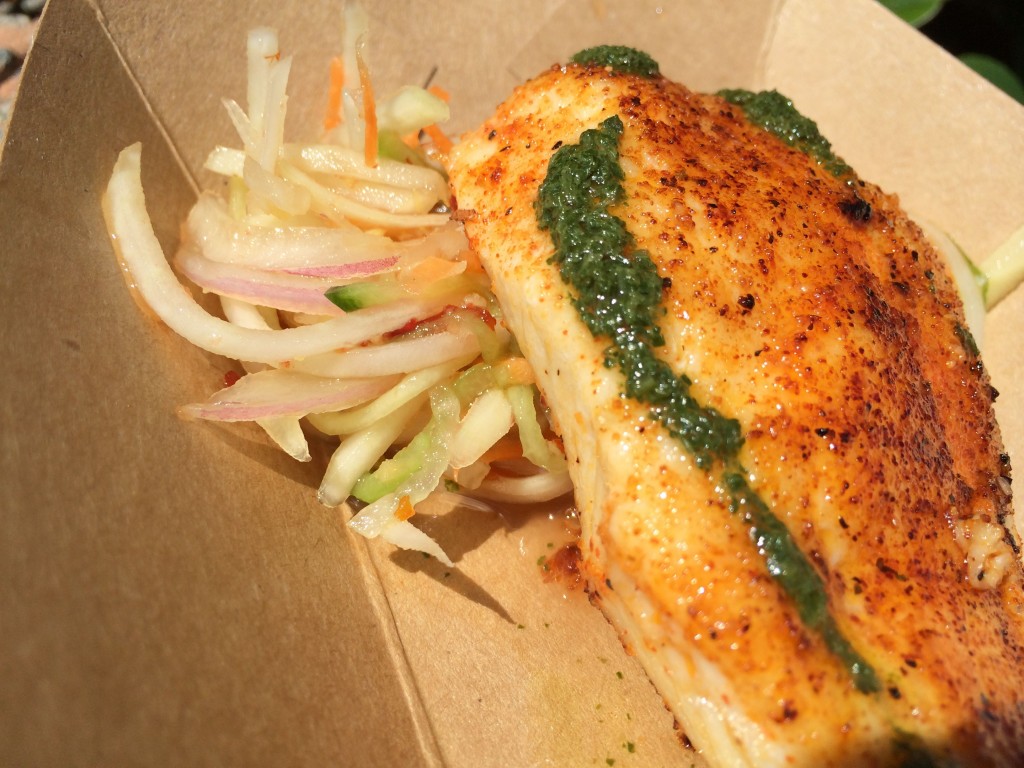 If you put this in a flour tortilla (fish and slaw), you'd have something great in your hands.
The spiciness was akin to black pepper, it wasn't too spicy for average taste buds (not at all spicy for Nora's taste buds).
We were really impressed with the offerings from Urban Farm Eats… We'd gladly eat all three items again!