This dining experience took place on October 5, 2014
We had friends visiting in October, we were up and about earlier than they were on a Sunday morning and since we'd just seen the brunch menu for Raglan Road – we decided to go for a walk and have brunch at Raglan Road.
Nick ordered the Eggs en Cocotte – Farm fresh eggs baked with spinach, mushrooms, and Dubliner cheddar cheese served with toast soldiers.
I ordered the Eggs Benedict – Two soft poached eggs on a toasted English muffin with pancetta smothered in hollandaise sauce and served with roasties.
Of course, we started with a couple of Guinness pints.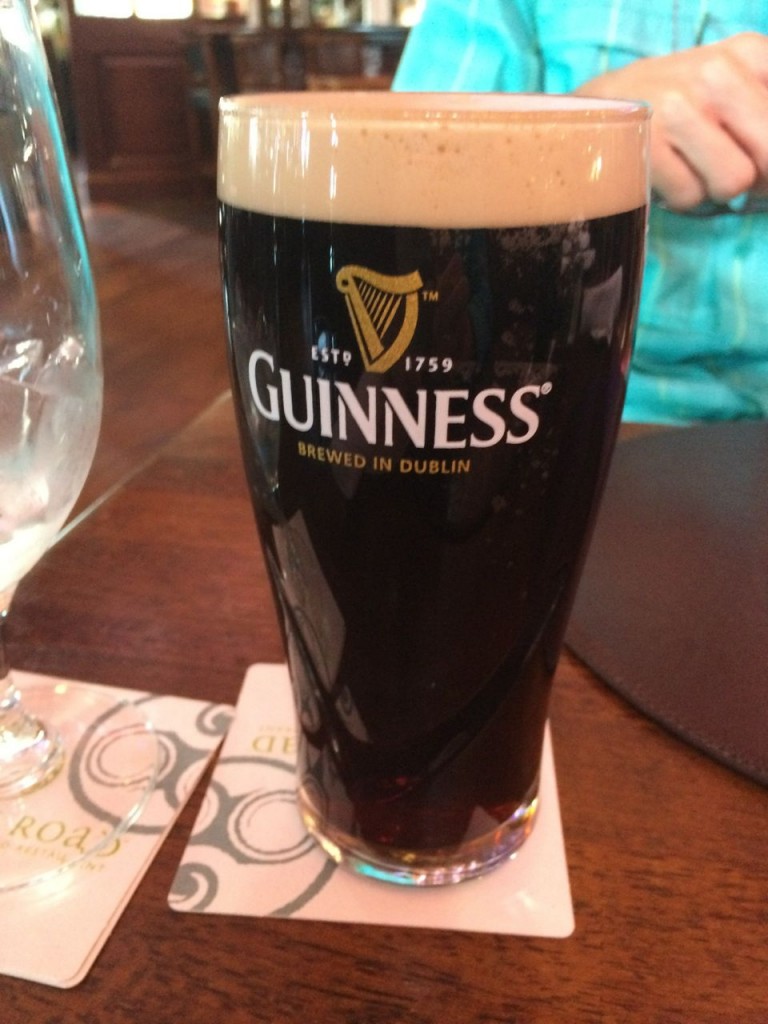 My Eggs Benedict – I liked the hollandaise sauce, but I was worried that it wouldn't be too good when the plate arrived (the sauce had broke). The eggs were perfectly poached. The potatoes were pretty good, but not as roasted as I would have preferred. It was a little difficult to cut through things and get a well composed bite. All in all, this was a good breakfast – but next time, I'm going to try something different.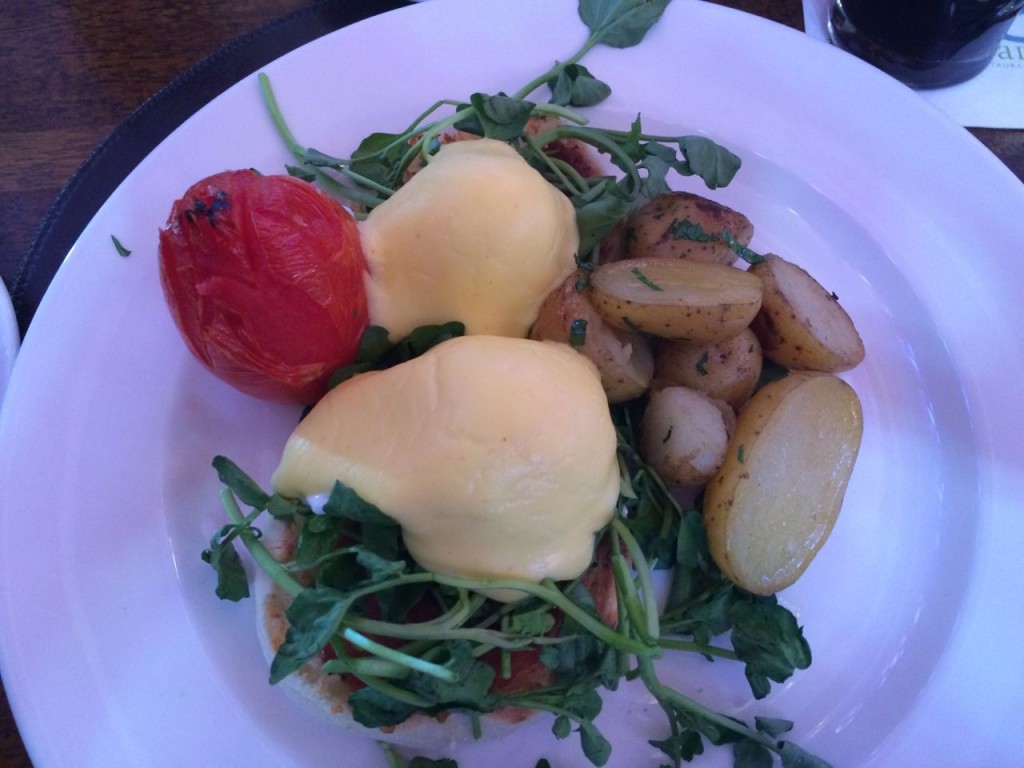 Nick's Eggs en Cocotte wasn't exactly what we expected. We thought that there'd be loads of spinach and mushrooms in the casserole with the eggs. He put his spinach salad in there and then the proportions were more what we expected. Also, we only found one egg in his cocotte (since it says "eggs" we expected to find two). The eggs are cooked in a heavy cream and the breakfast was very rich. The toast soldiers were very good for soaking up the sauce.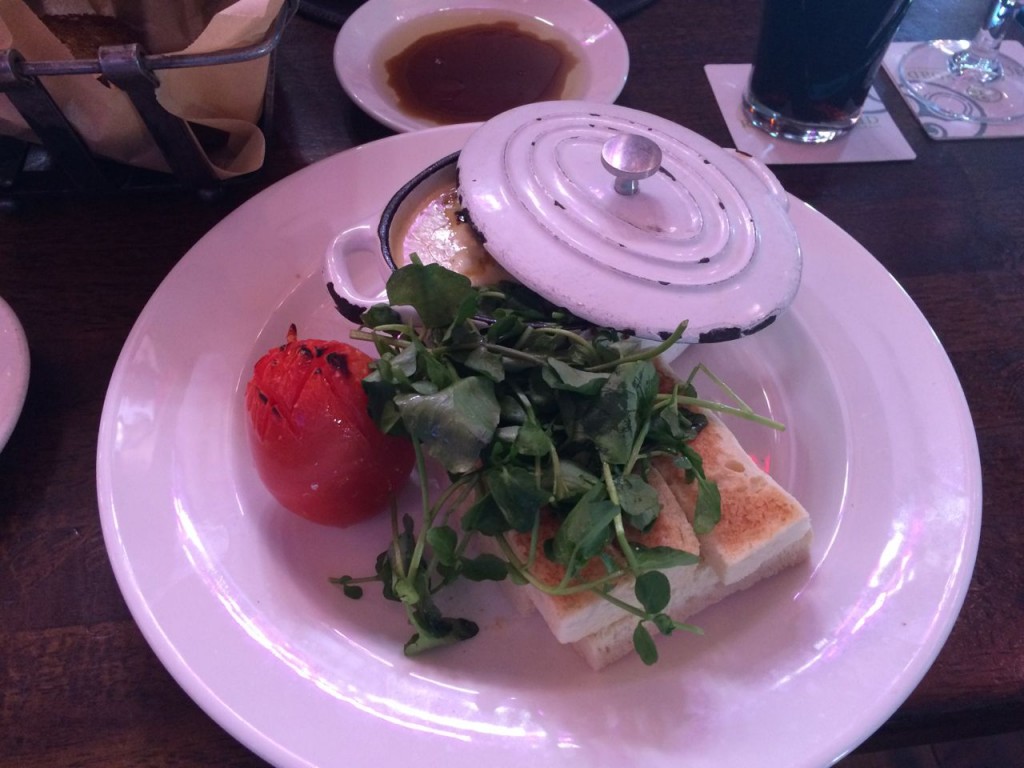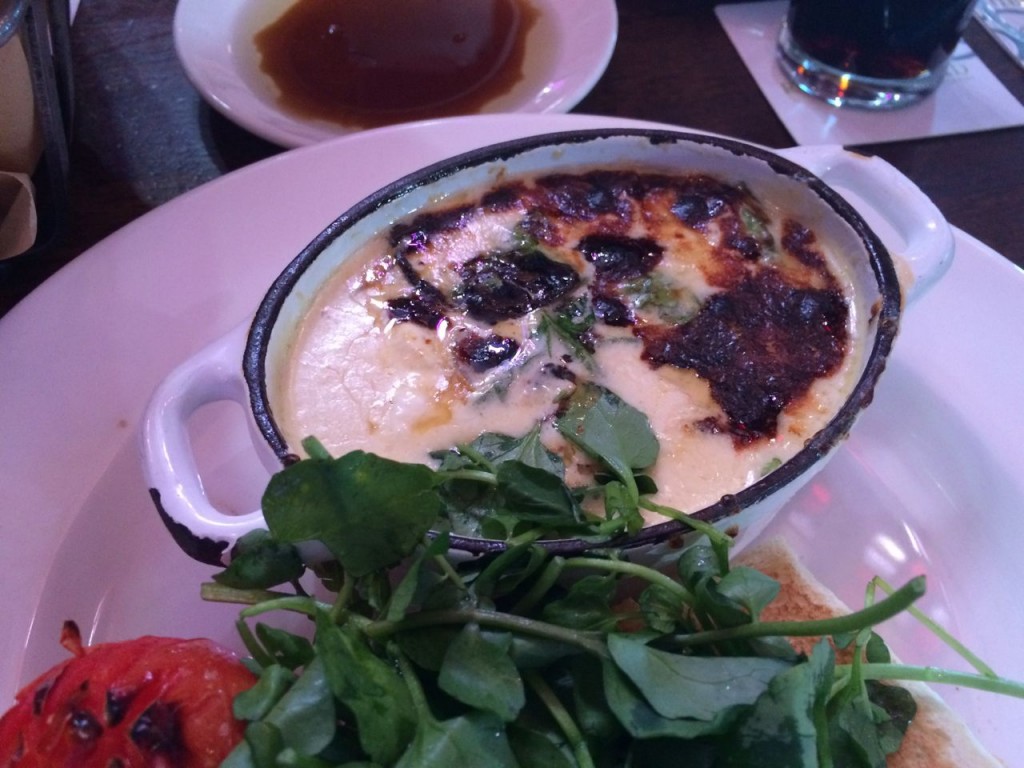 We had a nice relaxing breakfast. Next time, we want to be hungry enough to get the Full Irish Breakfast (we saw it being delivered and it looked delicious) and there are a few other items we'd like to try.
We'll be heading back to Raglan Road Pub for brunch sometime in the future…
At least for now, they're starting breakfast at 10:00 on Saturdays and Sundays. The music starts later in the morning, so if you're like us, you'll want to get there earlier rather than later.