We recently stopped at The Smokehouse for a morning snack…
Since we were both pretty hungry, we got two orders of the Smoked Turkey "Rib" and a Maduro (Cigar City Brewing).
When we walked up to the booth, Wanda greeted us with a "Howdy Y'all!"and then Wendy (who we've been seeing at the Florida Fresh booth lately), when she handed us the beer, said "I hear this tastes like coffee, so here's your morning brew!" It was so nice to have Cast Members going out of their way to be engaged and friendly (unfortunately, you can no longer assume that's what you're going to get with CM interactions).
The turkey 'ribs' were nicely rendered, had a dry crust that we both liked quite a bit (we prefer our chicken wings baked dry). These were very good. Nick even remarked that these may be the best of the three meat dishes here, not to say that they all aren't good!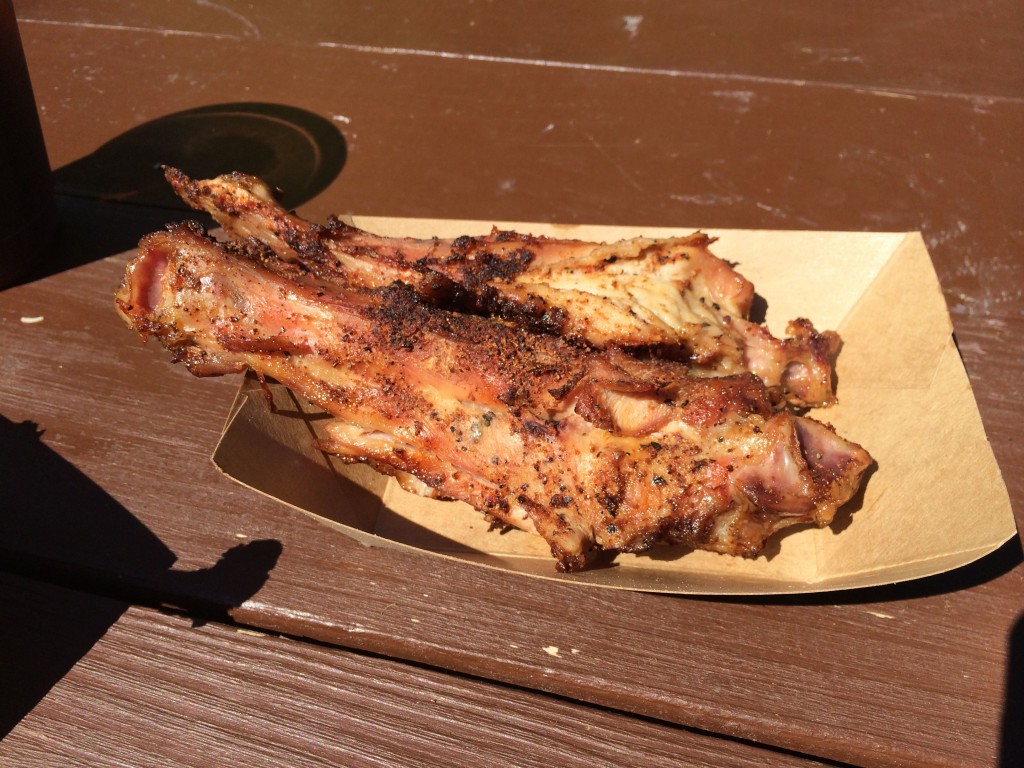 The beer was dark, rich, with coffee or chocolate notes. It went very well with the turkey 'rib'.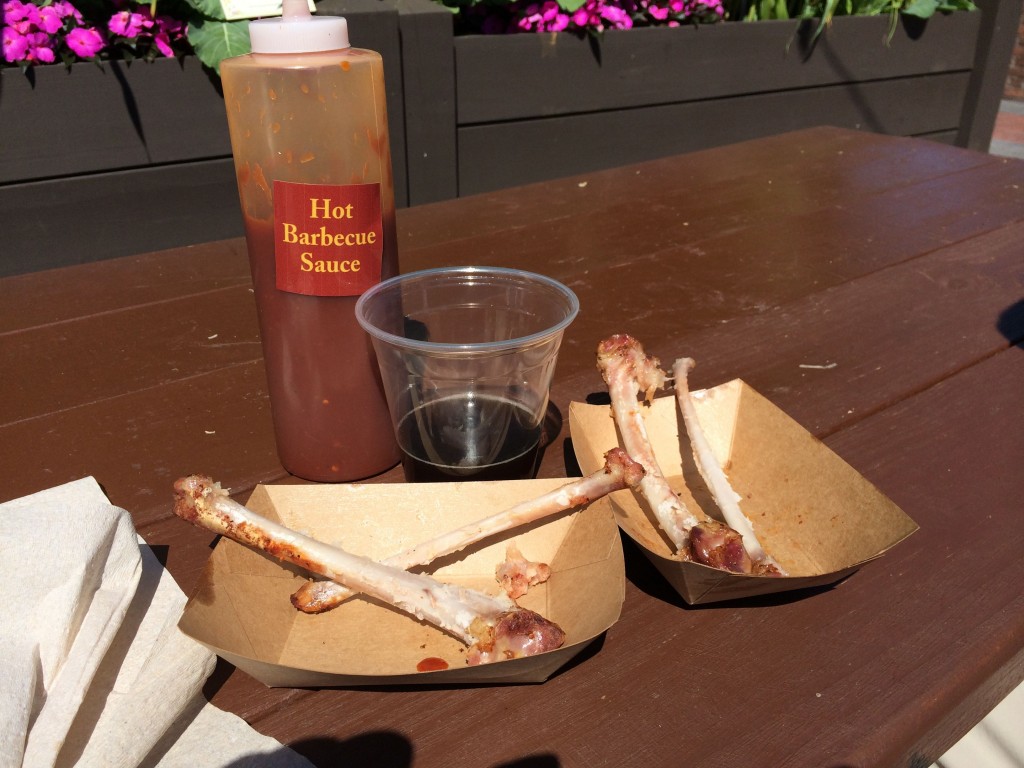 Do Agains from The Smokehouse
* Turkey 'Rib'
* Beef Brisket
* Maduro
* Rib Shack Red (from 2013)
Why not have the pulled pork on our do-again-list? Because we're such pulled pork snobs! We like our pulled pork smoked and plain, not bathed in BBQ sauce 🙂
UPDATE:
On April 12, we went back to The Smokehouse for another go at the Turkey Rib(s). No photos… our stop was mainly to grab some protein before heading to Spice Road Table. This time, they weren't very good… the fat wasn't rendered out very much and the result was fatty and slimy = UGH! Not Good!