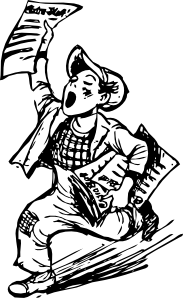 Links to our posts from the last week…
Nora continues with the #2013eateachsandwich challenge @earlofsandwich… this week's entry is "Cannonballs!", even though meatball sandwiches aren't high on the OMG Gotta Have One List, this was very good and well worth repeating (especially the marinara sauce)
As a special treat, we attended the Wine Luncheon at Artists Point at the Wilderness Lodge Resort – two reasons, 1) we love Willamette Valley Vineyards wines and 2) we wanted to give Artists Point an opportunity to redeem themselves (our experiences here have been spotty in recent years), success on both points!
From around the ether…
Walls have gone up at Animal Kingdom, Festival of the Lion King is being moved to accommodate Avatarland – no definite word yet on when the new "land" will be open or even when actual construction will begin
Passport to Dreams has two interesting blog posts…

We never experienced the Swan Boats at Magic Kingdom (before our time), Foxx Furr has a long post about the dock that most of us don't know about
And, we've never been to Tom Sawyer Island at Magic Kingdom, perhaps we need to correct that (but not right now during Spring / Easter Break Season!)

DisneyInsider also has two blog posts of interest…

Story and recipe from the Epcot International Flower & Garden Festival – yum! tomatoes and mozzarella!
Since we're in the grips of the month of March (weird weather and a huge desire for it to just be spring already!), they've done a piece on the March Hare from Alice in Wonderland (read it to find out what "Mad as a March Hare" means…

Sarah at EatingWDW has been trying more items at the Epcot International Flower & Garden Festival (as soon as the Easter holiday craziness is over, we intend to get back over there ourselves!), conveniently for our dear readers, you can find out about some items that we really don't think we'll be trying!
Last things…
The weather DID cooperate for a walk to Downtown Disney and another entry in the #2013eateachsandwich challenge, and we're hopeful that it will cooperate this week (nora intends to try the seasonal sandwich, she'll be tweeting about it too)

We're selfish because we're eager for Easter season to be over (even though it's truly just begun), the crowds everywhere in the vicinity of the theme parks is crazy (and we consider the outlet malls to be theme parks!)
We're looking forward to visitors coming soon! The photo below is a joke from the Muppet Hotel area at Disney's Hollywood Studios 🙂