This experience took place on Thursday, May 8, 2014
The Turkey BLT Salad at Splitsville wasn't a bad salad, but it wasn't a great salad.

There was lots of roasted turkey, moist and flavorful.
The iceberg and romaine lettuces were fresh and crispy.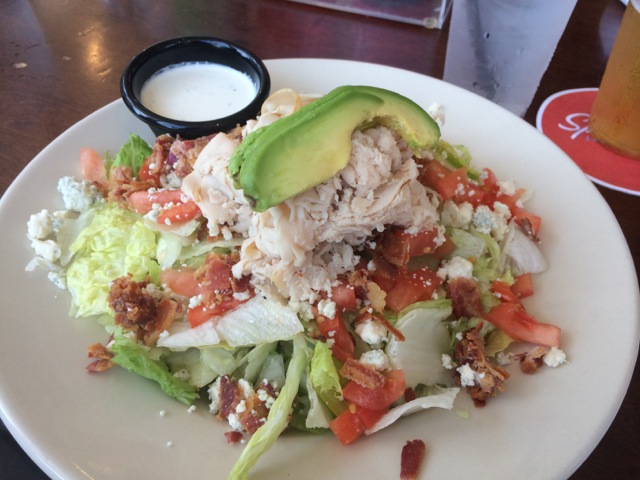 The blue cheese didn't have a very strong flavor (a bit of a minus).
There was very little avocado (maybe because of the current avocado shortage?).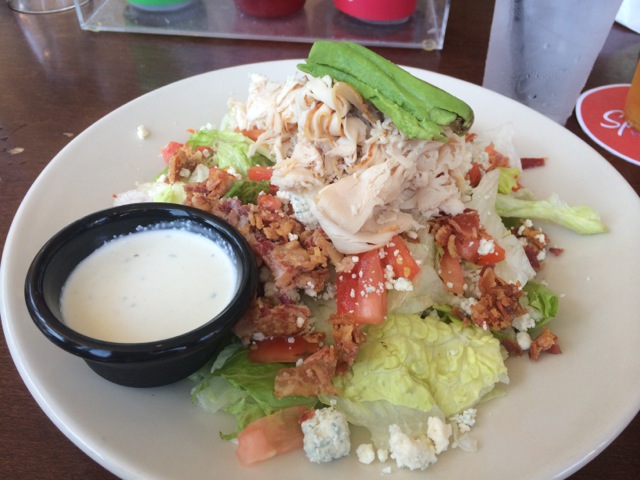 The chopped tomato added some moisture but not a lot of flavor.
The bacon was plentiful, if a bit greasy.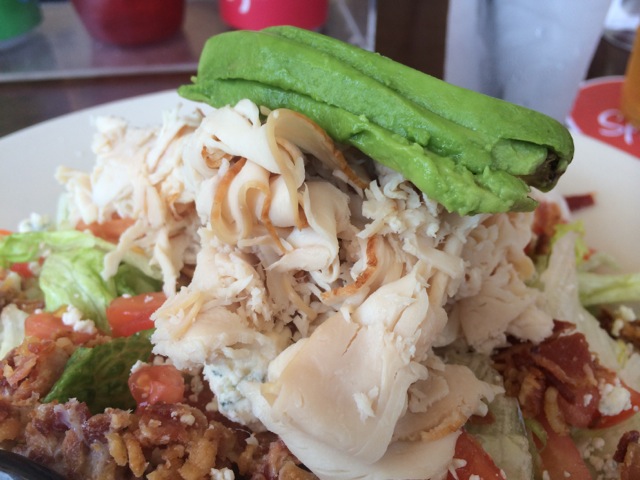 Not bad. Not great. Maybe the components were lacking in strong flavors and that was the problem… I'm pretty certain that we won't be ordering this again anytime soon.
P.S. we didn't need the blue cheese dressing, there was enough moisture without adding it