We made our way back to the Buttercup Cottage to sample the "Freshly Baked Potato and Cheddar Cheese Biscuit with Smoked Salmon Tartare"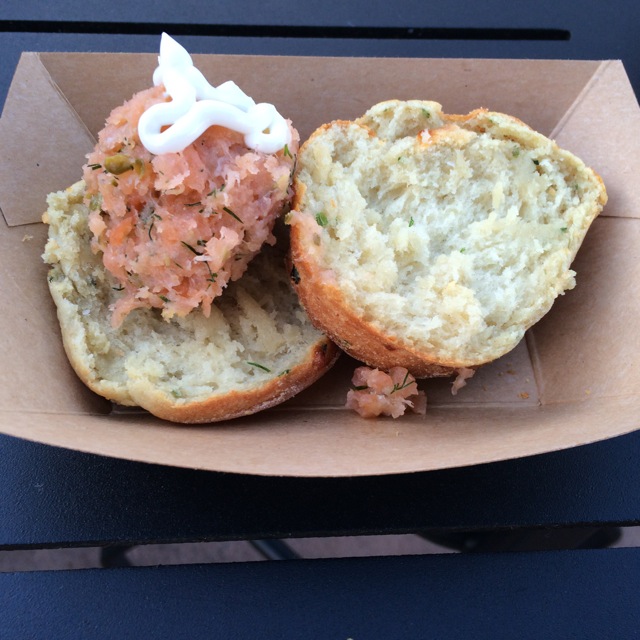 We had this item last year -we couldn't detect the cheese this year either.
The salmon was VERY lemony, maybe that's where the strong lemon scent we've been smelling is coming from.
The biscuit itself was very soft and moist… Nick had the idea to eat some of the soft inside before we put the top back on the biscuit… This turned out to be brilliant because the salmon now had a pocket in the biscuit.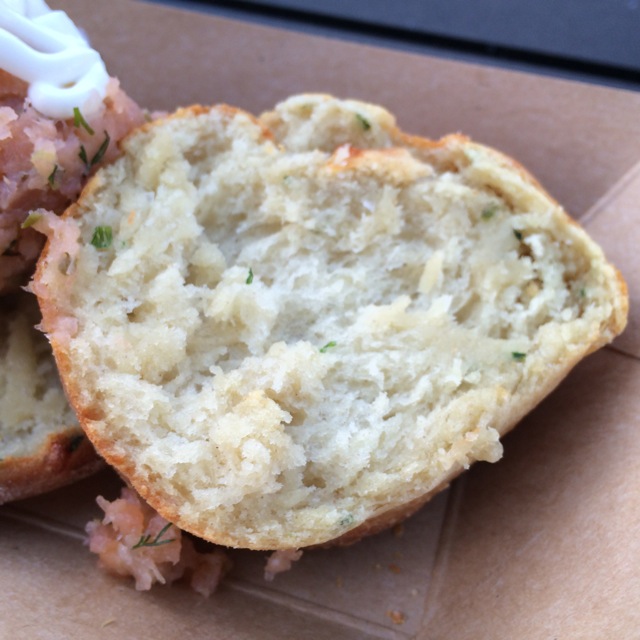 This item was best when all components are tasted together. The sour cream (? Maybe creme fraiche ?) was not detectable flavor-wise.
This item is not on our get-it-again list.