The Undone Riesling caught my attention because of the bottle!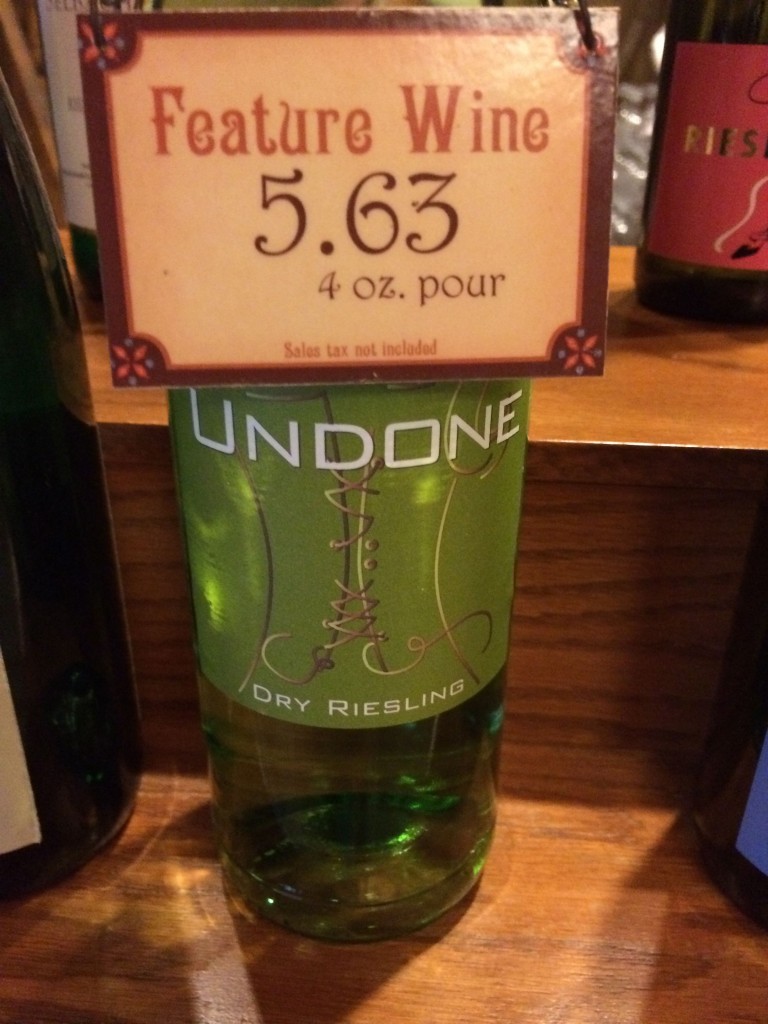 It looks like a corset coming unlaced…
I got loads of lemon on my first taste and Nick said it was "sour on the roof of my mouth"
It was very crisp, not too cold (they don't keep the wine in a refrigerator here, it's on a cooling table).
There was a lot of green apple on the palette when I let it rest for a moment.
So, this wasn't the best riesling we've ever had, but it wasn't the worst either. On a hot day, it was quite refreshing.