Okay, the full name is…
2011 Hex vom Dasenstein Spätburgunder Pinot Noir $23.95 bottle at the Wein Keller in the Germany Pavilion at Epcot.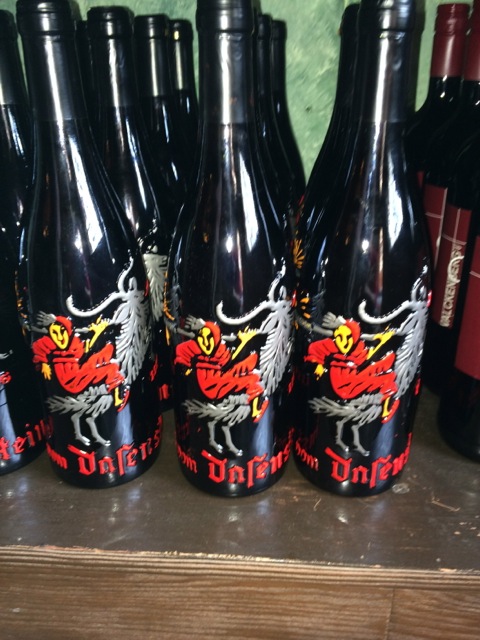 The bottles on display are pretty elaborate, with a witch on a grey wolf (or some other four-legged creature).
I thought this Pinot Noir was very smooth and would go great with something gamey and Nick thought that it was a little too dry but he liked the flavor.
Not a massive favorite, but I'd like to give it a whirl with something from Sommerfest to see how it goes with food.