This experience took place February 2014
For some reason (I can't remember what it was), we were a bit hesitant to try the two samplers at Spice Road Table – but with Assim's assurance, we decided to try the Tingis Sampler. There are two items on this sampler that we weren't expecting to be terribly gaga about: Harissa Chicken Roll (because we've heard that they're like the southwest chicken egg rolls from a chain restaurant) and the Lamb Slider (because we haven't been really impressed by ground lamb preparations in the past)…
So, let's start with the wine and beer (because all good dining experiences start with a pairing or two)…
I ordered the Geurrouane Rouge and Nick ordered the Estrella Damm (I had this years ago at the Columbia Restaurant in Ybor City, Tampa – I liked it quite a bit).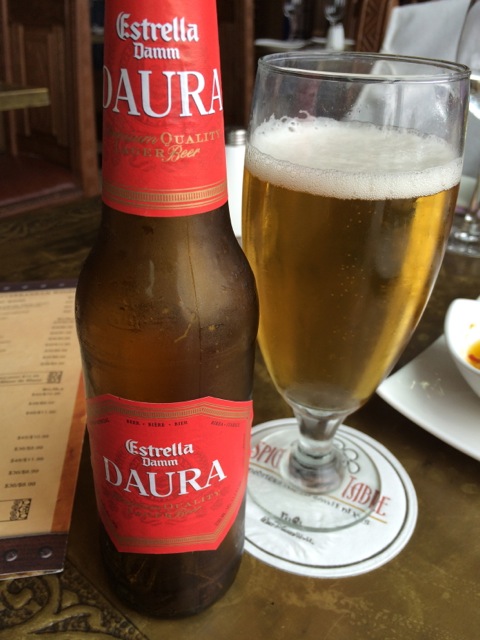 Again, Assim left the bottle for a closer look.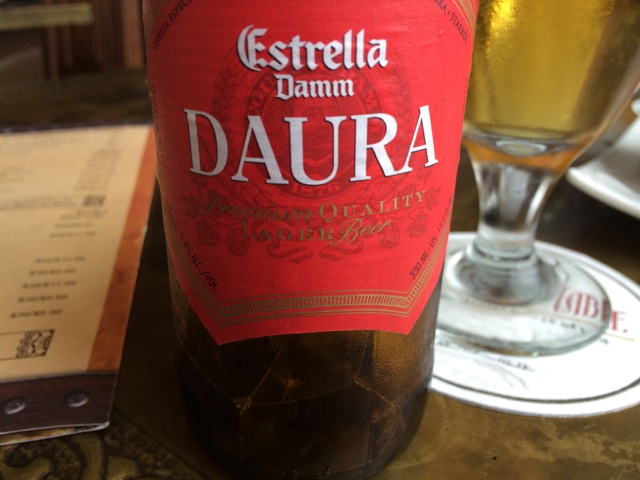 We also noticed that Spice Road Table has gone a step above a lot of restaurants at Walt Disney World, they have their own printed coasters and napkins.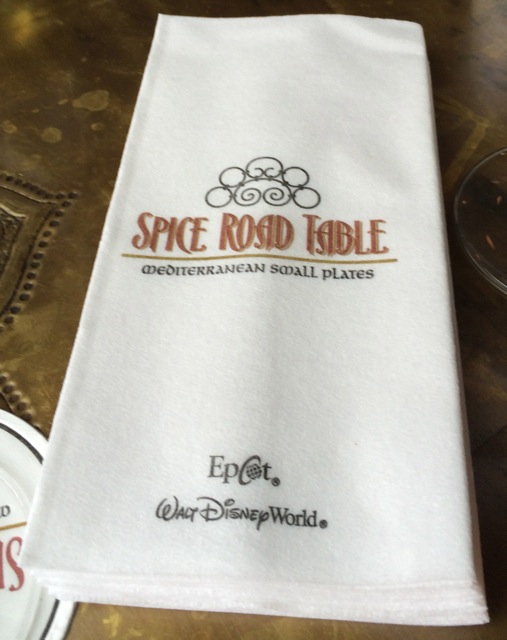 There are three items on the Tingis Sampler:
Moroccan Lamb Sausage (a.k.a. Merguez Sausage) with tomato salad
Lamb Slider with olive salad
Harissa Chicken Roll with spicy ketchup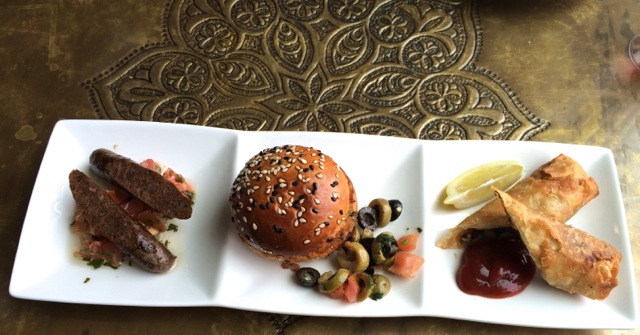 The Moroccan Lamb Sausage had a bit of back of the throat spiciness, not overpowering at all, the tomato salad was nice and light and refreshing.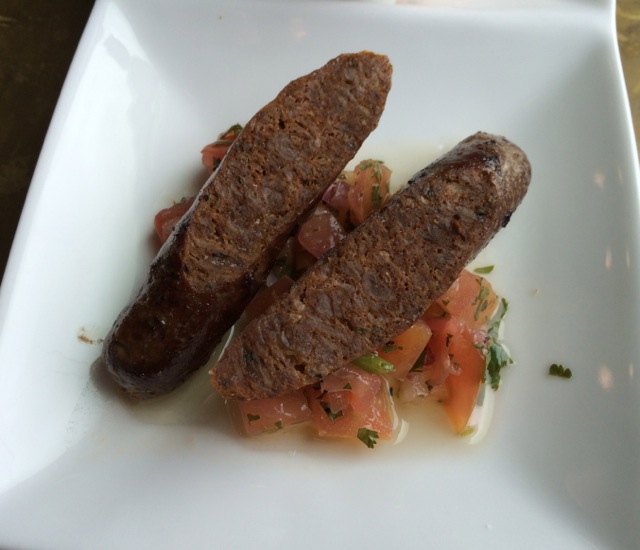 The lamb slider seemed a bit dry to Nick. I liked the sauce on top of it and it was nice to see a good roll with a slider. This wasn't one of our "must do again" items though.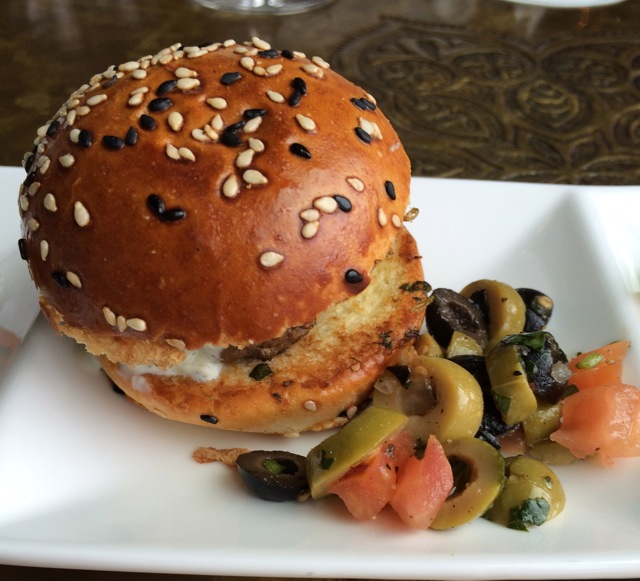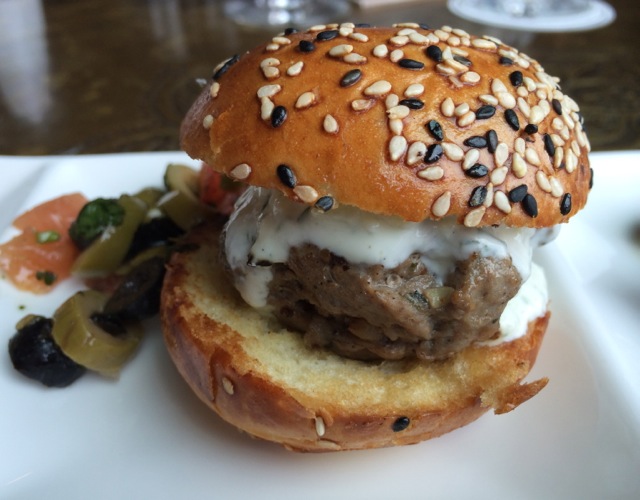 The Harissa Chicken Roll was much better than we expected. The wrapping was nice and crisp, the flavors were mildly spicy and we were surprised that the ketchup was really good.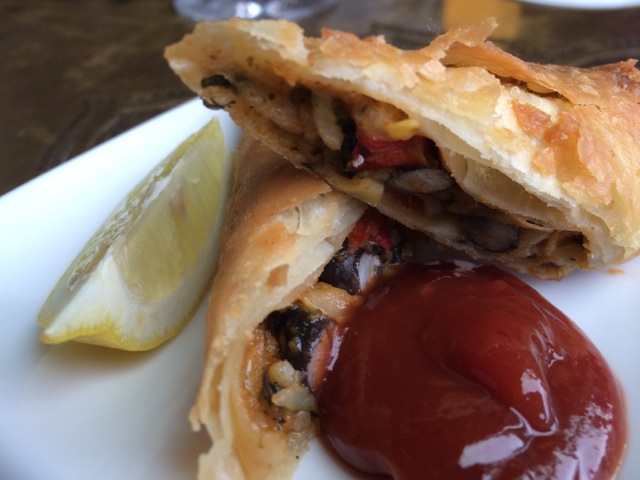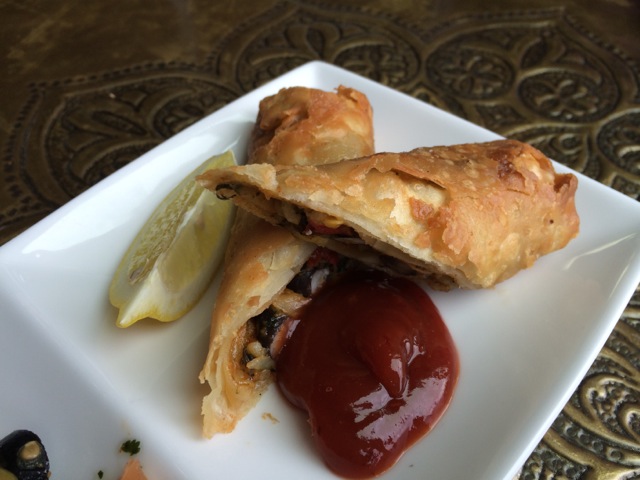 The best pairing of the sampler was the wine and the Moroccan Lamb Sausage.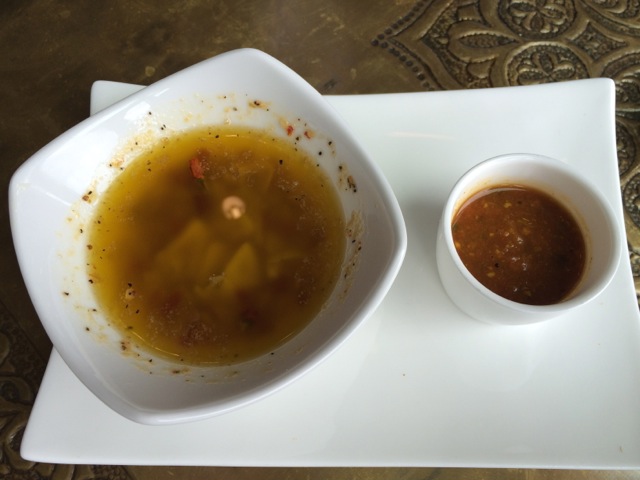 Assim brought us some of the Pil Pil Sauce from the shrimp (garlic, peppers, olive oil, lemon and other spices… yummy) and a Harissa & Capers Aioli (the chef made the Pil Pil special for us).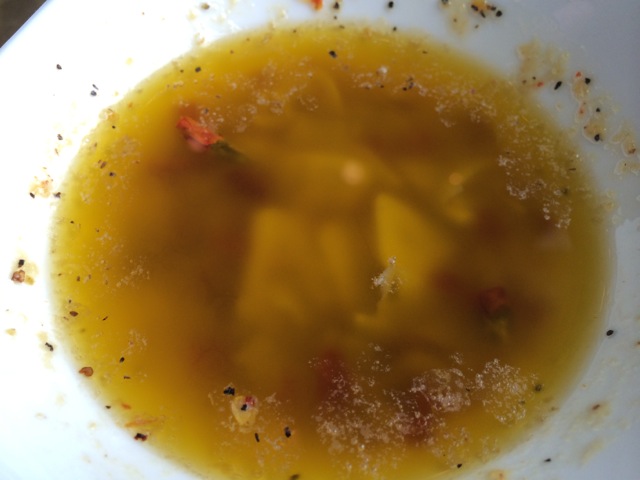 It may not look like much, but this stuff is amazingly delicious. This was best with the whole wheat pita.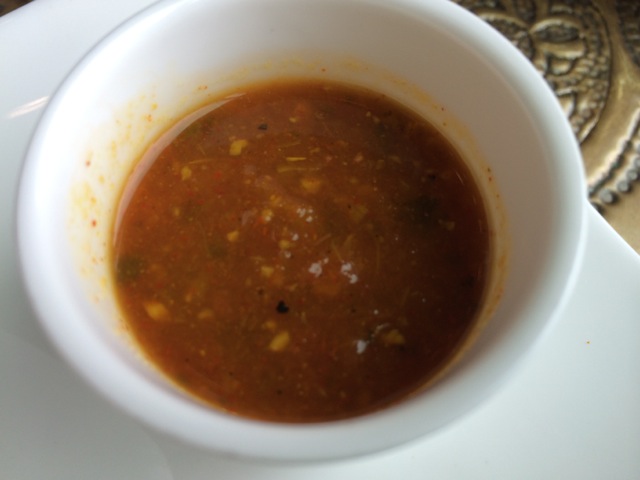 I think that this would be so good on true English chips! This was best with the meat dishes.
Assim brought us extra bread to have with the sauces and it was all yum yum yum!
Note: The staff here is really going out of their way to be friendly and helpful – so different from what we'd come to expect at Tangerine Cafe and Restaurant Marrakesh.
This dining experience took place on March 7, 2014