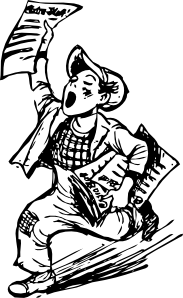 We put up one new post this week… the ham, cheddar 'n' egg breakfast sandwich from Earl of Sandwich… a continuation of the #2013eateachsandwich challenge. I've now finished all of the breakfast sandwiches! And this week saw the end of the seasonal specials for me. Until we find out what the summer seasonal specials are, there are 4 sandwiches to go (even though we haven't blogged about them all): Caprese, 4kids Pizza, 4kids Grilled Cheese, and 4kids Turkey & Swiss.
From around the ether…
Sarah went to

Tamu Tamu at Disney's Animal Kingdom and had the Egg, Ham, and Cheese Flatbread… I think I'll stick with the Ham Egg Cheddar sandwich from @earlofsandwich
The Mara at Disney's Animal Kingdom Lodge (have happy memories of eating here in 2002 with our Dear Niece), she tried the Strawberry Tart… looks good, I'm not really a fan of Zebra Domes anyway

Main Street Gazette has another review (well, it's not another review from MSG, it's another review on the blogosphere) of Territory Lounge at Wilderness Lodge (check here for our last dinner review at Artist Point next door to Territory Lounge)
NOW for something SPECIAL!
On July 4th and 5th, we took advantage of the holiday to simply meander around Walt Disney World. On July 4th our goals were to eat the seasonal special at Earl of Sandwich and to go over to Epcot and see what was happening there (you know, how crowded was it, anything special being put on for guests (besides fireworks), stuff like that).
After breakfast at the Earl, we walked over to Saratoga Springs and caught the first bus that came along… Magic Kingdom! Well off we went, knowing that we could still get to Epcot easily…
Can you guess our next mode of transportation and where we were? Again, no lines, no crowds…
Epcot was NOT crowded when we got there around 11:00. We walked right through the security bag check. We walked right through the RFID entrance (well, not exactly, nora's pass wouldn't work and had to be reprogrammed to recognize her index finger <sigh>). As we walked around World Showcase…
And, the fireworks barges (plus two cages that we don't recognize), were already in place before 11:30. We guess because the anticipated crowds would make raising the barge bridge problematic.
I had read online (can't remember where) that the Voices of Liberty were doing a special concert for the 4th of July… I expected it to be inside the rotunda as usual (nope, I can't claim that I read what I saw online with any detail)… It was inside the American Garden Theater.
I hadn't realized that there were so many members of the troupe (I think about 30 or so were on stage at one point). The performance was fantastic, even though it was pretty doggoned hot (of course, we had a cold beer in hand). They sang for about 30 minutes… I remember these 5 pieces…
America the Beautiful

The Star Spangled Banner… this was so wonderful, I think we should start a campaign for the Voice of Liberty to sing at the Super Bowl (forget these star personalities who can't really SING)

The Battle Hymn of the Republic
A medley tribute to the five branches of the armed services
Golden Dreams… now this one tears me up when I'm inside the American Adventure, to hear it sung a-capella was unbelievably beautiful
After this, we pretty much headed for home before the crowds got any bigger. The next morning, we were back at Earl of Sandwich, NOT doing the #2013eateachsandwich challenge. We split a Ham Egg Cheddar with lettuce & tomato & dijon AND we split nick's favorite, the Earl's Club with Egg. Both were good and we managed to figure out a way to not get over stuffed.
Did the same general thing with the buses (ending up at Magic Kingdom again, this time because no one else at the bus stop stood up to get on the bus!). We were heading out on a bar crawl (rules: looking for bartenders that we know, can't have a drink unless we find them) and decided to start with Animal Kingdom Lodge and Kidani Village. We checked Maji Pool Bar, Sanaa Bar, and Uzima Springs Pool Bar – no Debbi thus no drinks at this stop.
Then we took a bus to Animal Kingdom (our next stop was to be Caribbean Beach Resort). We got off the Animal Kingdom Lodge bus and started looking for the Caribbean Beach bus stop – we were in it! Got right back on the same bus. John (originally from Delaware) was our driver, for most of the trip there were only 8  people on the bus and he kept us all engaged and cracking up. Very much an "old time" bus driver, didn't turn on the recorded spiel, knew trivia, drove safely… top notch (and he wasn't an older gentleman either!). So very nice to have that experience.
Well, at Caribbean Beach Resort, we got caught in a downpour, we couldn't find Neil (didn't expect to find Mike because it was the middle of the day), and we didn't hang around. Caught the next bus to Disney's Hollywood Studios. We had to stand because it was really crowded, but we knew we could quickly and easily walk from DHS to the Boardwalk Inn & Villas. A lady on the bus was trying to find out if she could walk from DHS to Epcot for their dinner reservation… Of course we chimed in and had a really nice conversation all the way to DHS… And we parked right in front of the walkway to Boardwalk and Epcot! Made it very easy for us to give her directions.
Next stop… Leaping Libations at the Boardwalk Inn & Villas… Can you guess who we were looking for there?
Our first bartender friend of the day and our first beer of the day… Sam Adams Summer Ale please! We had a really nice time visiting with Joe, had a bit of a wander over to Crew's Cup but didn't find Dee. So we decided to head to Epcot and Cava Del Tequila…
Not trying to jinx us or anything, but lately we haven't had a problem getting a table for two in there. Seems like a lot of people just want to get their margaritas at the bar and head on out. I had a cucumber margarita (hold the basil please) and nick had a horchata margarita (no photos). We had the trio of dips (called the Trio Combo), the bowls were huge and the food was very good!
After that, we were done. Cab and home.
And remember, you can find us on twitter @extrawdwmagic – sometimes I tweet a lot and sometimes I don't AND …
If you haven't gone over to FlipBoard and signed up for an account, why not? It's particularly good for two reasons… (1) following @extrawdwmagic on twitter (or anyone else you follow on twitter) and (2) we put more articles into our weekly magazines than we do here on our Sunday Round-up (you can get the app for your iPhone and/or your iPad here) where we're "Adults Exploring Disney World" or "Adults Extra Walt Disney World Magic" and on twitter where we're @extrawdwmagic…