At Walt Disney World it is all about story and theming. So as you might imagine all the shop windows at Disney's Hollywood Studios are decorated for the holidays. Most guests just rush right past headed for the rides and attractions. So to share some extra magic we decided to post a few photos of the window displays from Christmas 2012.
As with many "real world" stores, Christmas Trees were found in many shop windows at Hollywood Studios.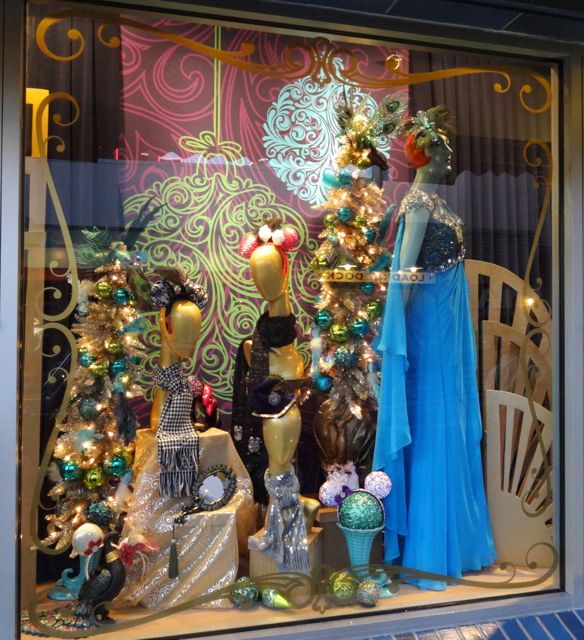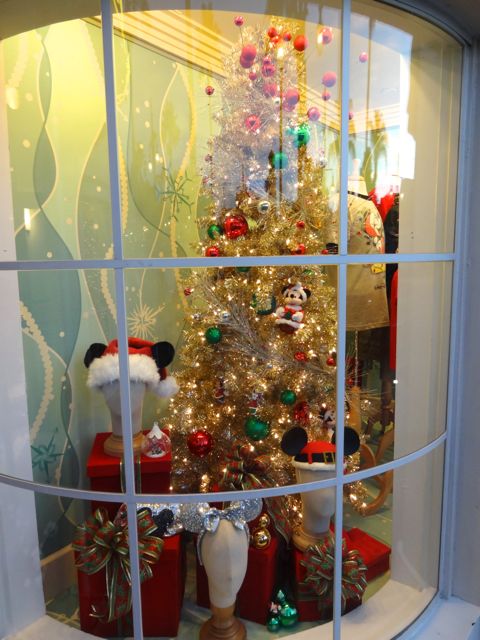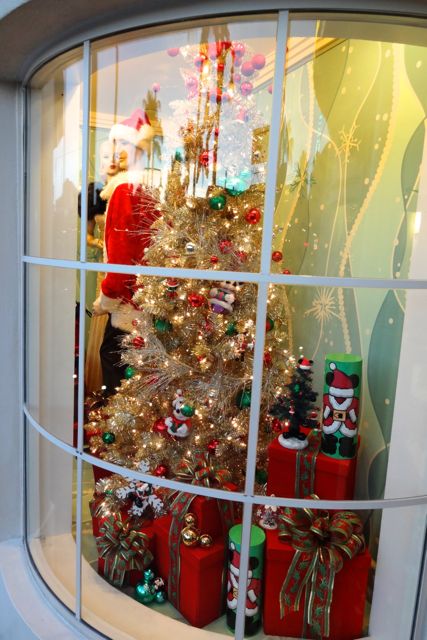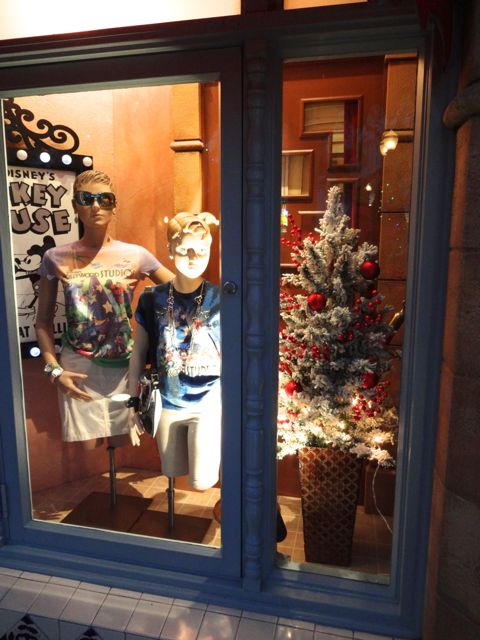 There was even a Christmas Tree in the lobby of the movie theater…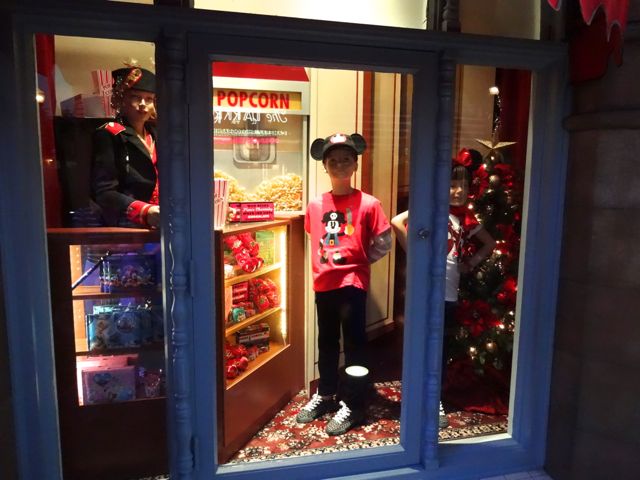 There was one window display where Goofy is trying to learn to dance. I have commented before that there are no "Charlie Brown Christmas Trees" at WDW. But the one that Goofy has is the most spare and sparse one I saw during the 2012 holidays.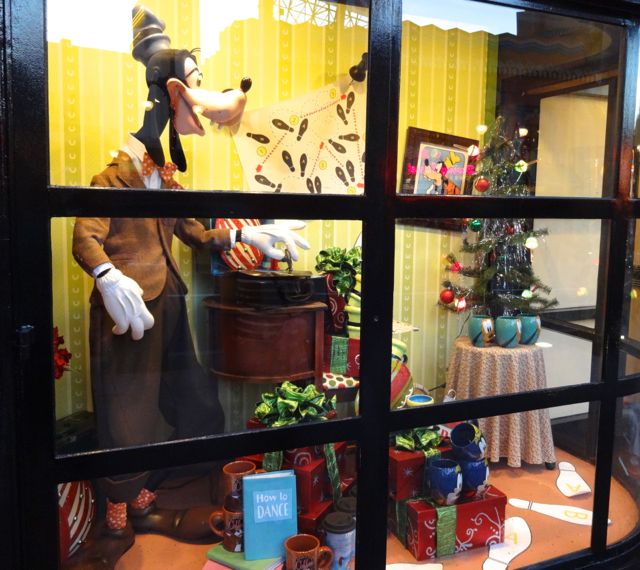 There were several windows that the purpose made no sense to me. There were a couple of windows that had mannequins with Christmas Tree toppers either in their hands or near them. There were also two windows that just had garland on furniture. Now I could see this outside WDW but with all the focus on theming and story, these window displays just did not make sense. They looked fine though…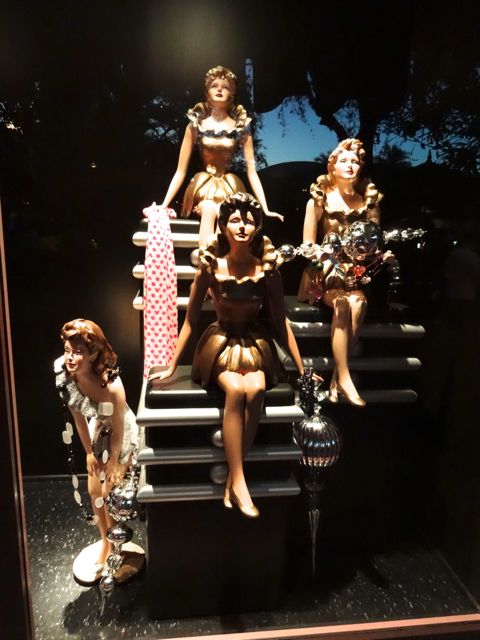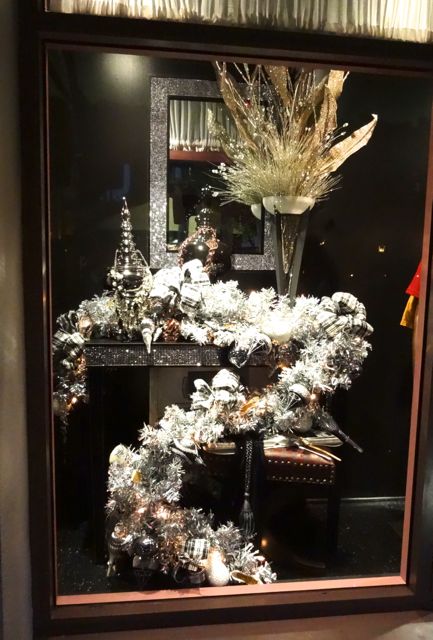 Of course the idea of gift giving is important. Many windows featured mannequins wearing Disney gear with wrapped packages hinting at the appropriate gifts to give. Like this one…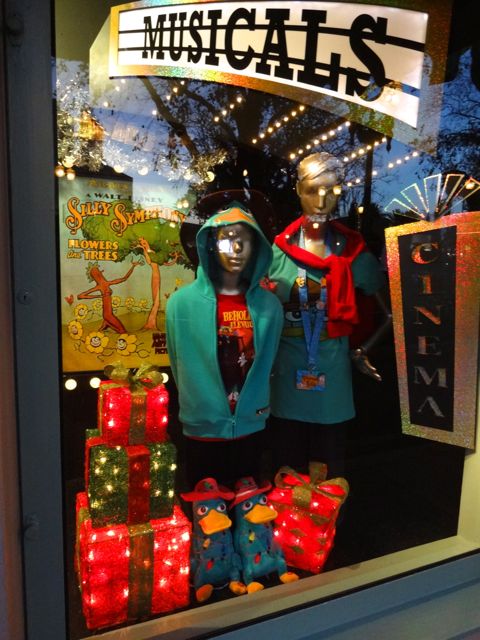 Mickey was even shown "conjuring" a package for Minnie. I hope he got her something nice!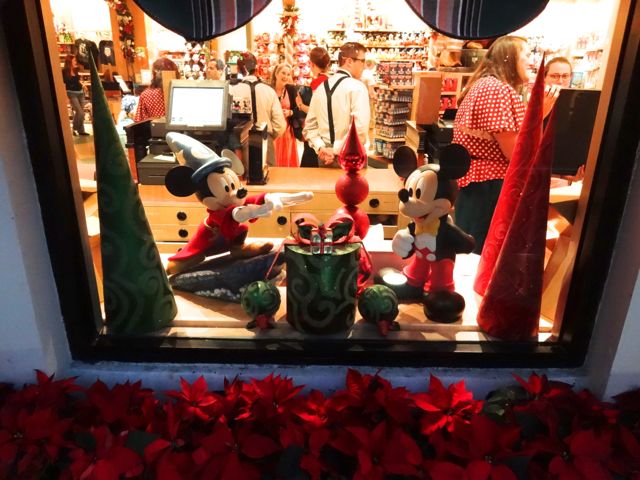 Donald and nis nephews got into the spirit by trying to help with the Osborne Lights. Try as I might, I never could get a good shot of all that was going on in this window due to the glare from outside lights. This was quite a large display and the photo will not give you a sense of how good it looks in person.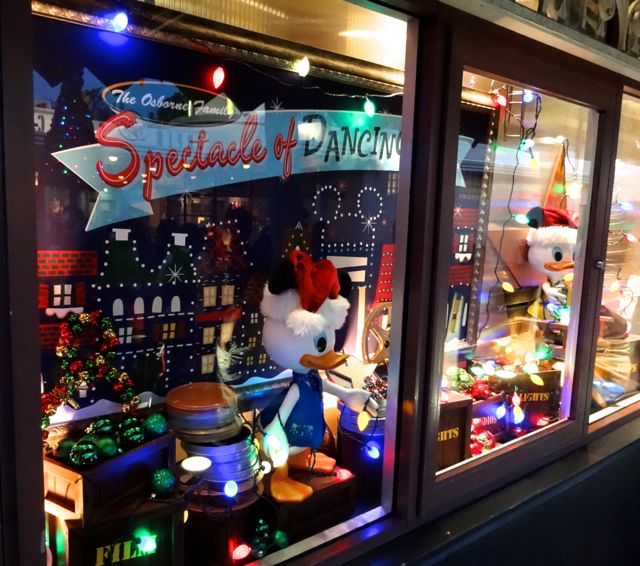 We have seen window decorations change over the years at Hollywood Studios. However there is one that keeps coming back, The Jingle Belles. These are singers and dancers who are promoting their new show. From left to right may I introduce: Ginger, Candy Cane, Snowflake, Joy and Holly. (Yes, these windows have a backstory and the imagineers did give the names – all for a Christmas window display.)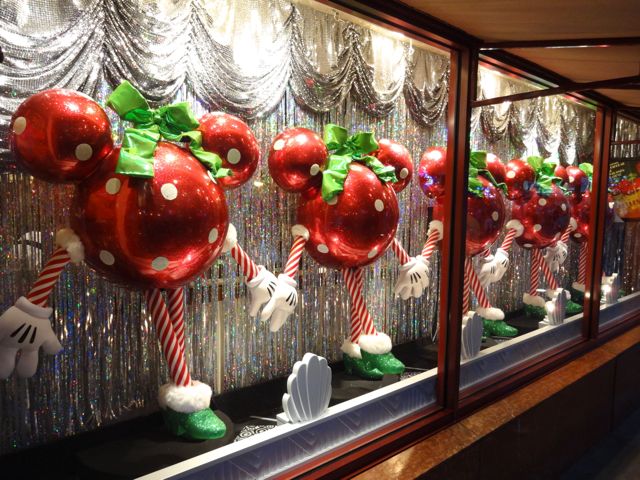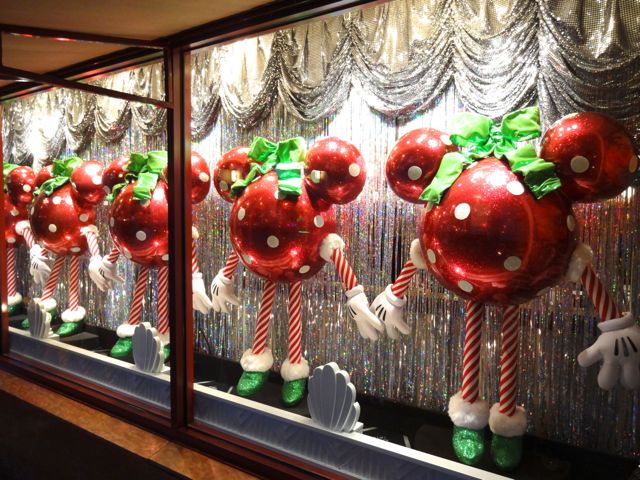 I hope you enjoyed seeing some of the holiday window displays at Disney's Hollywood Studios. Maybe next year you will see them for yourself?
nick