Today we will look at some details from The Osborne Family Spectacle of Dancing Lights. The lights were originally owned by the Osborne family. Walt Disney World pays homage to the family members every year by "hanging" the family stockings over a fake/light fireplace. The patriarch, Jennings, has his stocking at the top – and it has a hidden Mickey.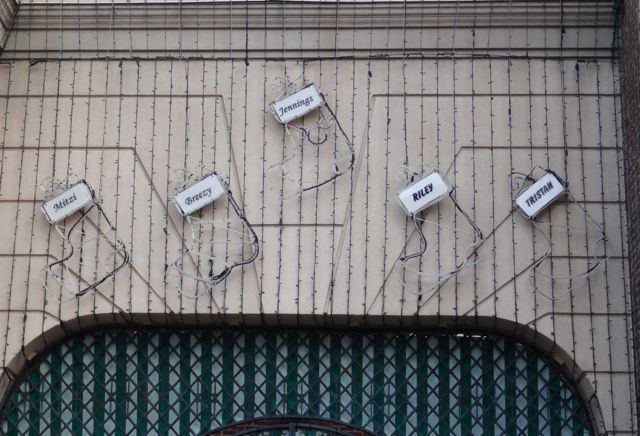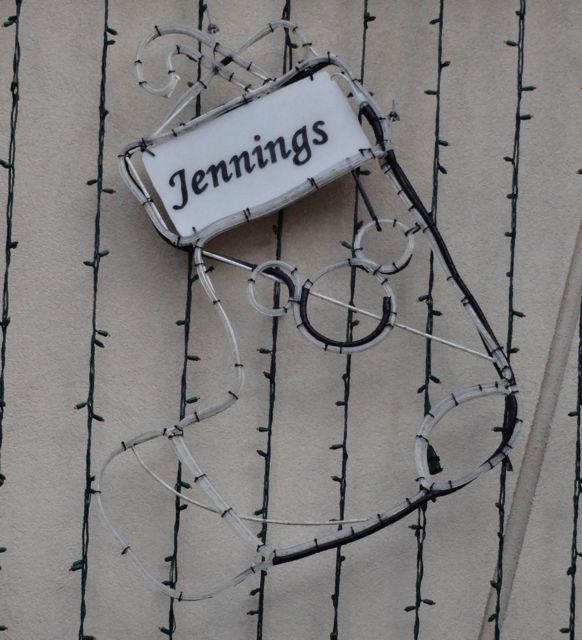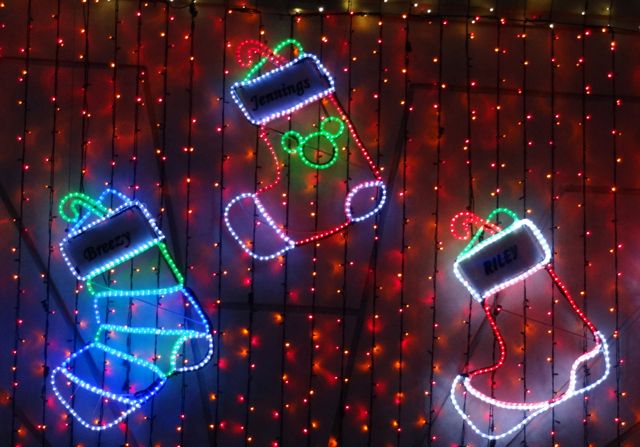 Sadly, Jennings Osborne passed away in 2011. We had seen this news last year but as we only saw the lights once in 2011, we were not aware of what Hollywood Studios and Walt Disney World may have done to the lights to honor Jennings… We found out this year that in 2011 one of the angels was changed. All the angels from the Osborne family lights were blue. So in 2011 the center angel was changed to white. This angel will remain white as a tribute to Jennings Osborne.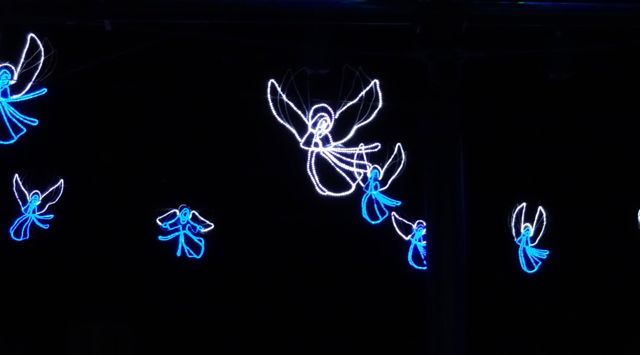 The Osborne family decorated for other holidays at their home. It seems that when all the Christmas decorations were shipped to Hollywood Studios, a Halloween decoration was accidentally included. As we understand, there were 5 semi trailers of decorations delivered, so getting only one "wrong" is pretty good. So Hollywood Studios allows the Osborne Lights crew to put this decoration into the scenes every year AND the crew gets to decide where it goes. So each year many fans have fun trying to find the hidden decoration – a cat from the Osborne family's Halloween display.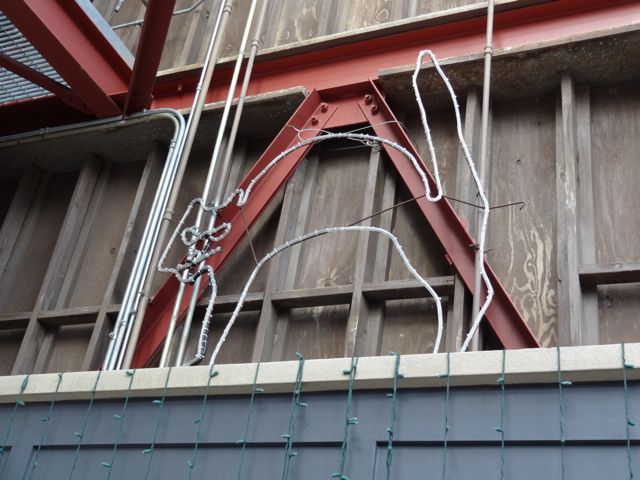 One detail that is only noticeable during the day is how the lights are held in place. The lights used are LED strands just like you may use in your displays. They are not specially made and strands may be 25, 50, 75 or 100 feet long. The lighting crew cannot just put hangers along the top of each building and "hang" the lights down. So they use PVC pipe at the top and bottom of each building to attach all the strands of light. Plus there are lots of plugs!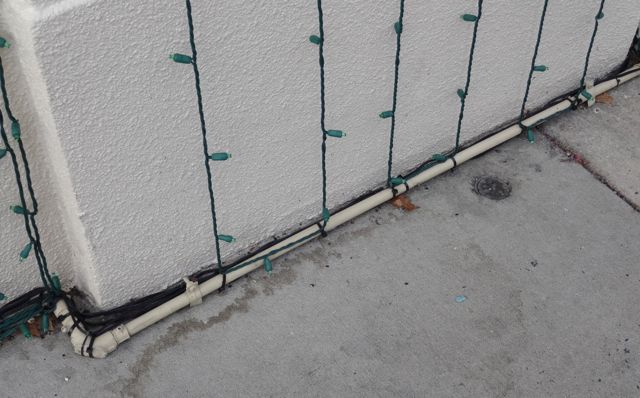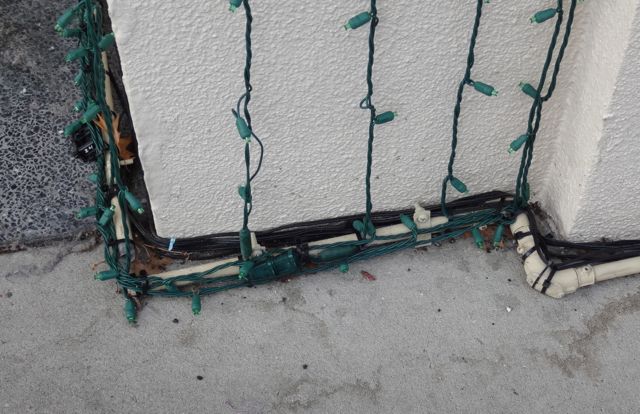 Walt Disney World fans love hidden Mickeys. The lighting crew has fun every year putting lots of hidden Mickeys in the Osborne Lights display. As best I recall there were 68 hidden Mickeys for 2012. I've picked out some to show you what they look like at day then at night.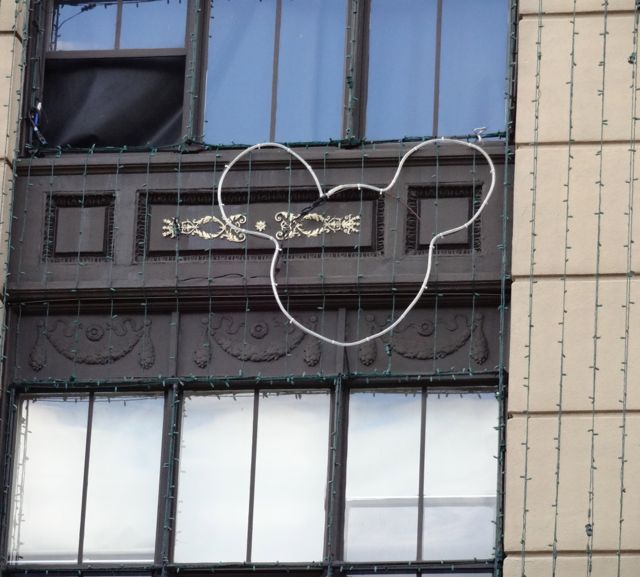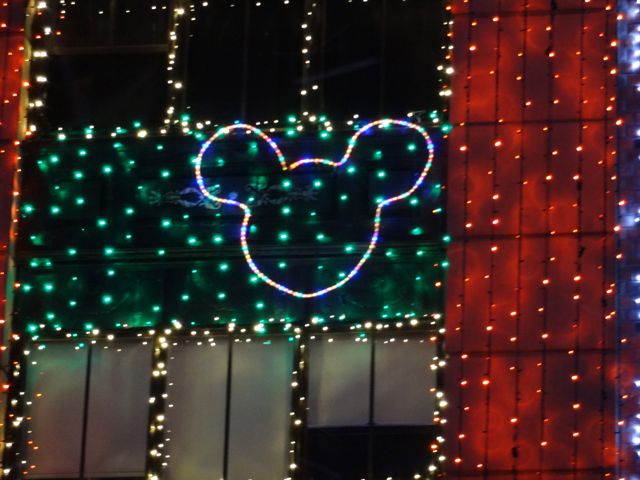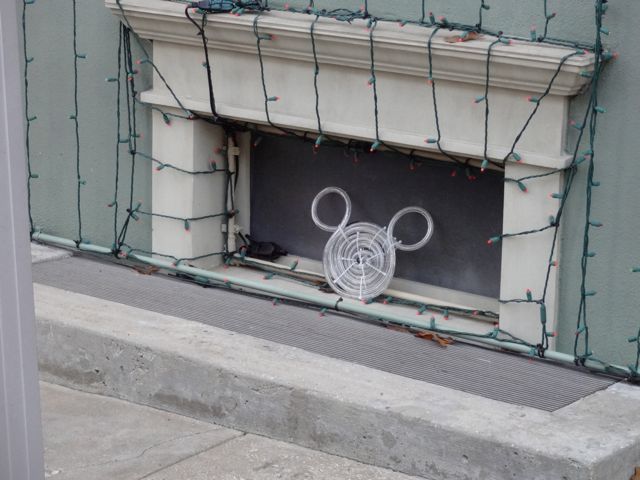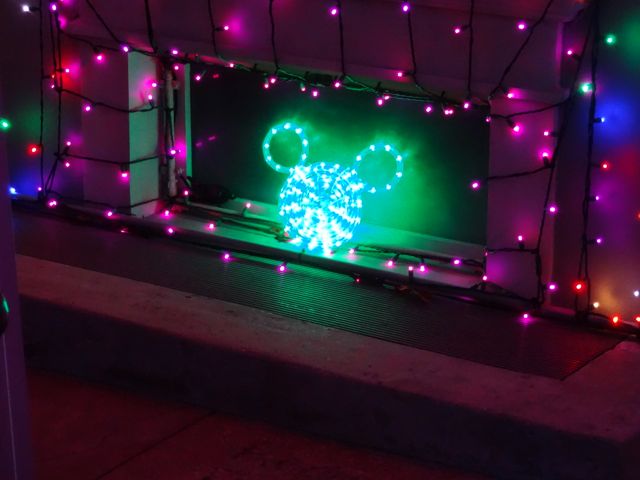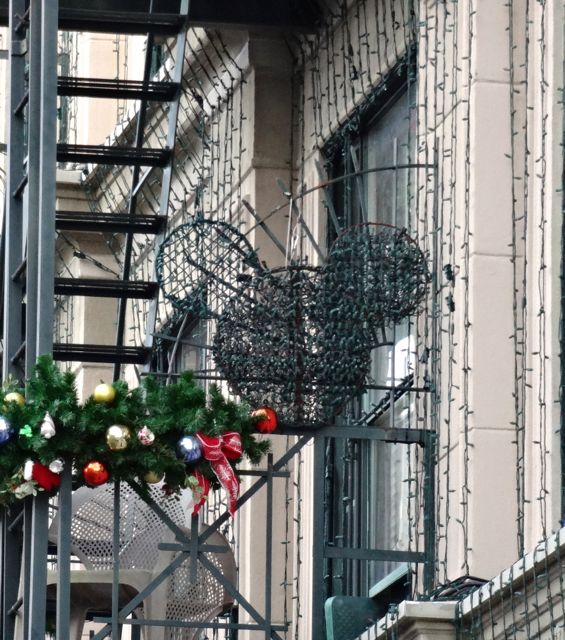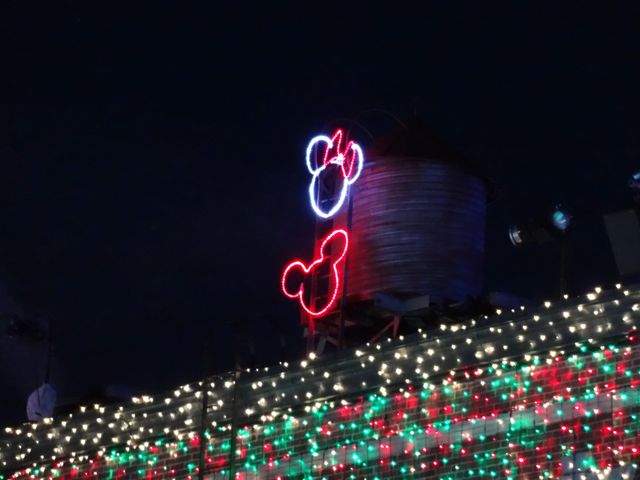 Some display have multiple hidden Mickeys like the basketball goal and the teddybear below.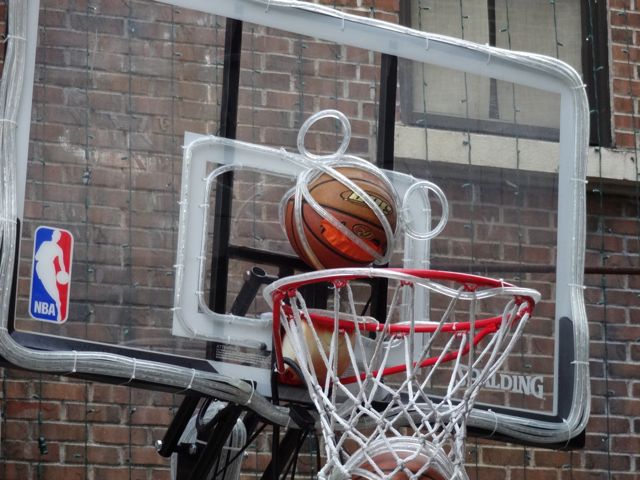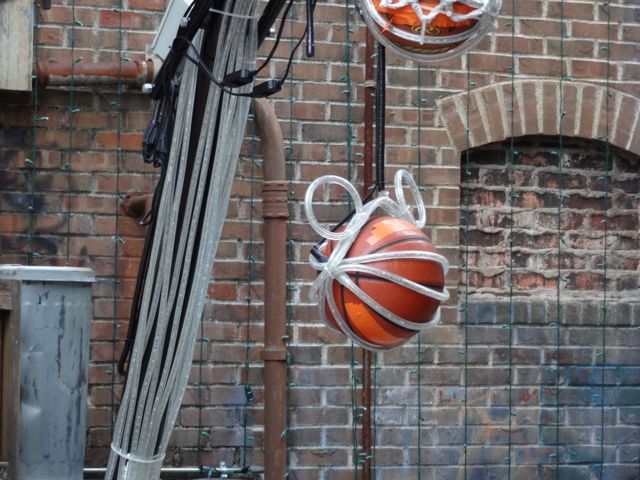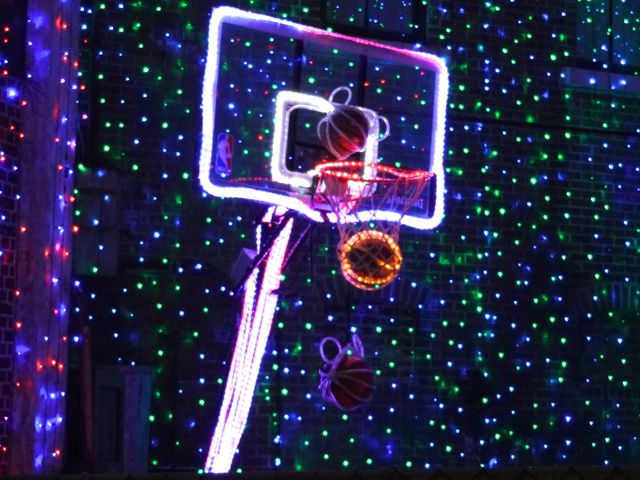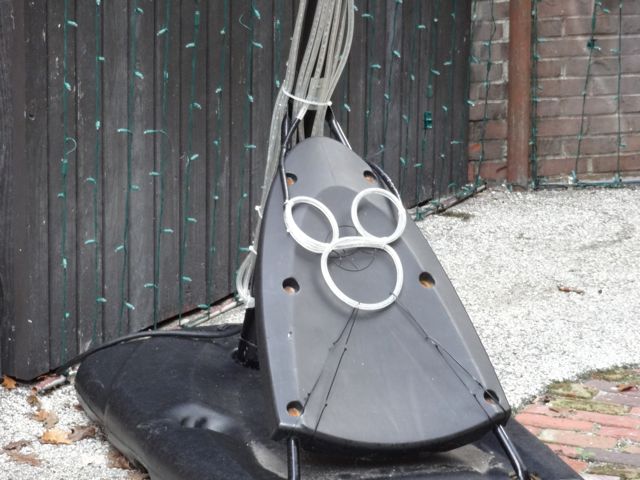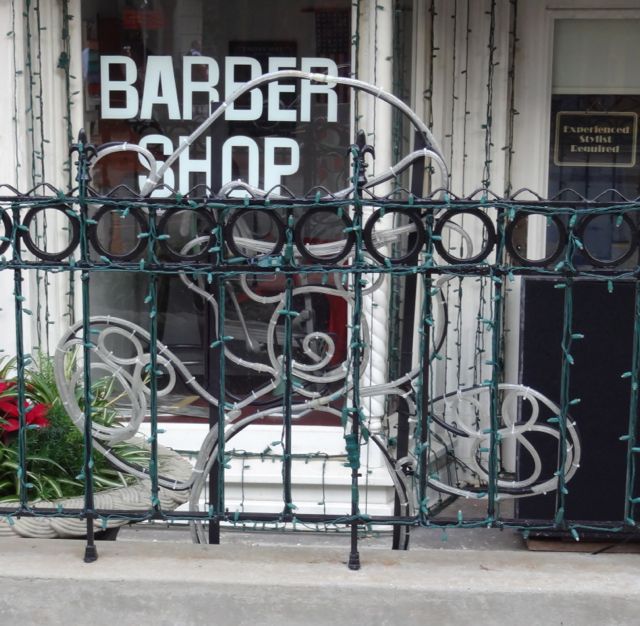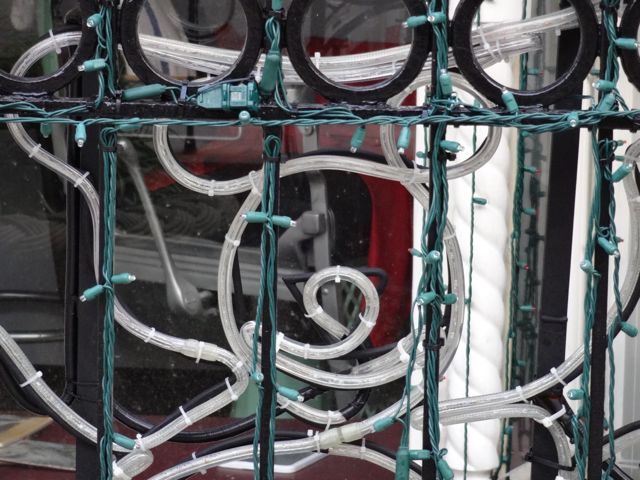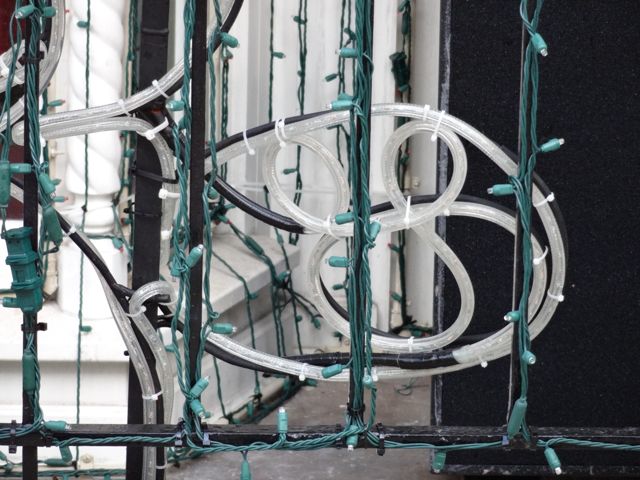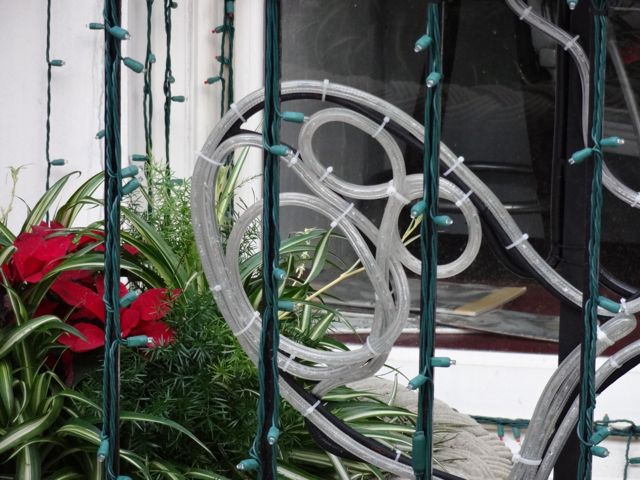 The Jewish faith is also found in the Osborne Lights…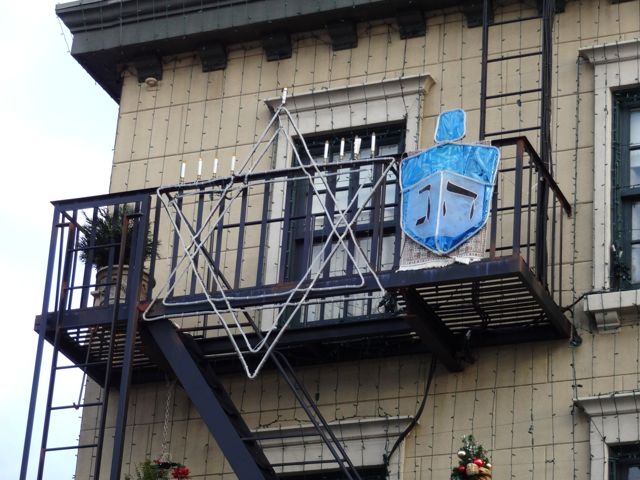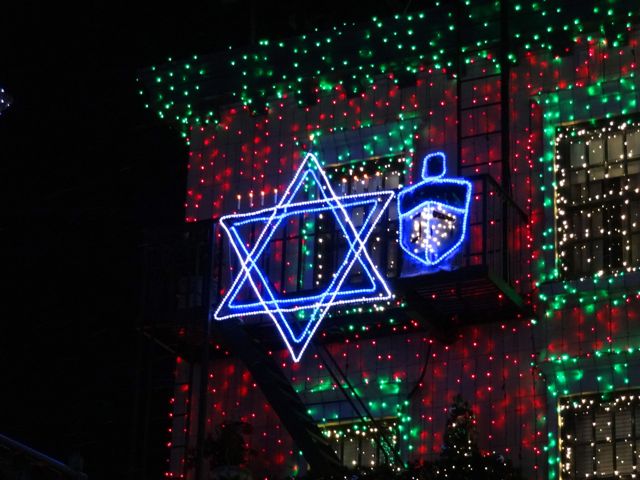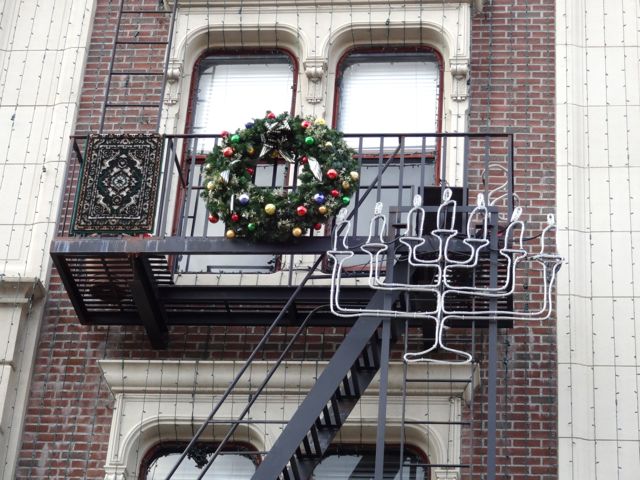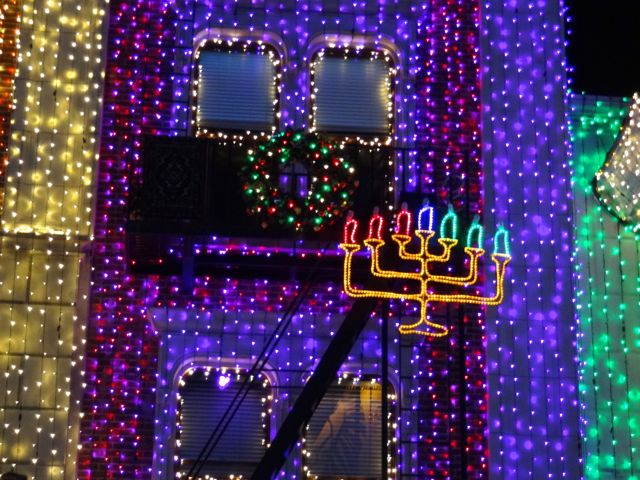 One of the fun things that the lighting crew does is to decorate items all along the street. We noticed that many of the items had been "updated" this year which was quite nice to see. Again it is all in the details for the lighting crew.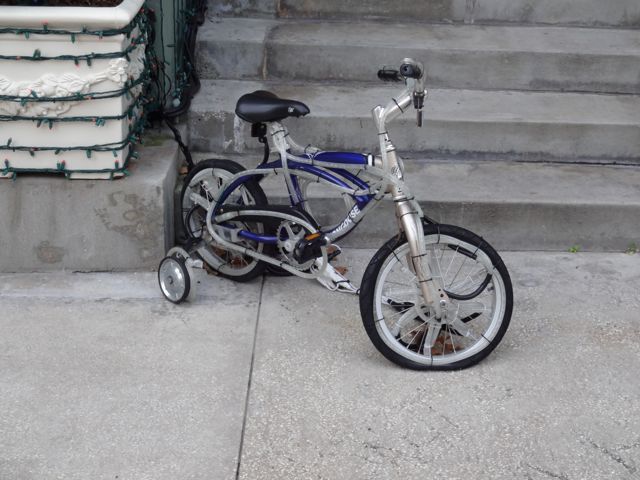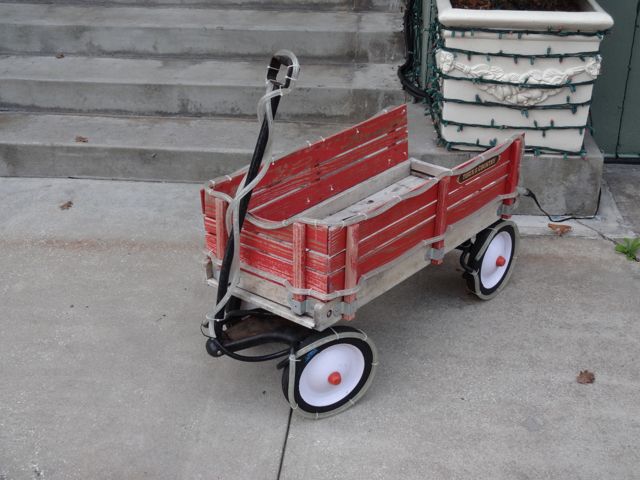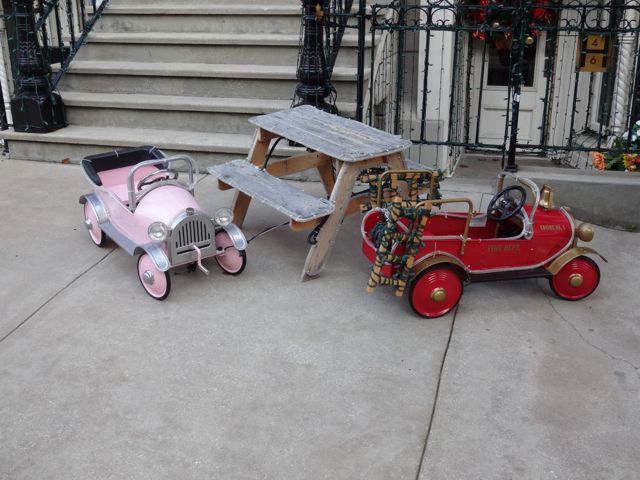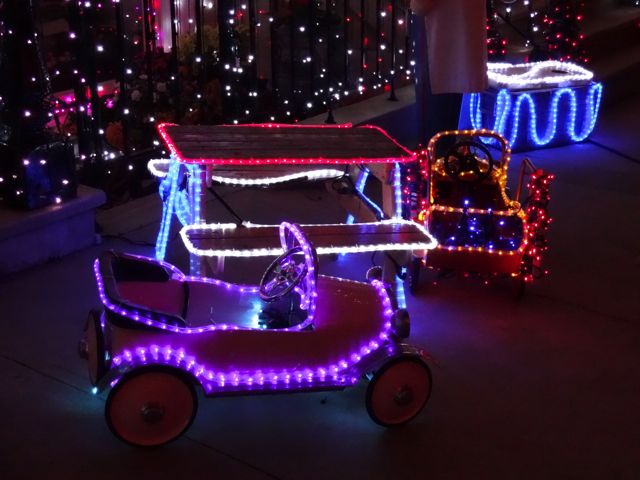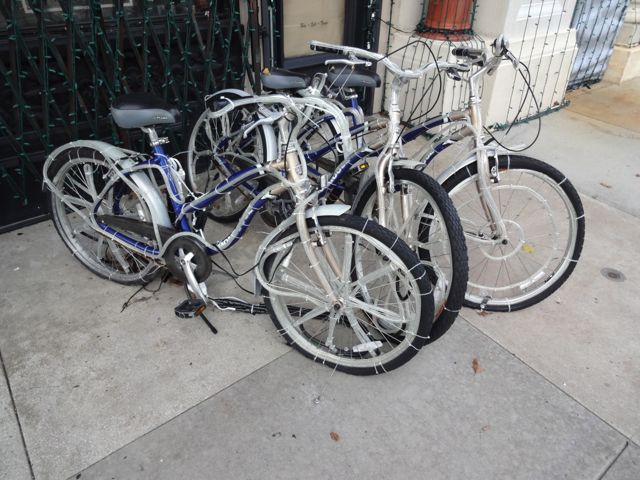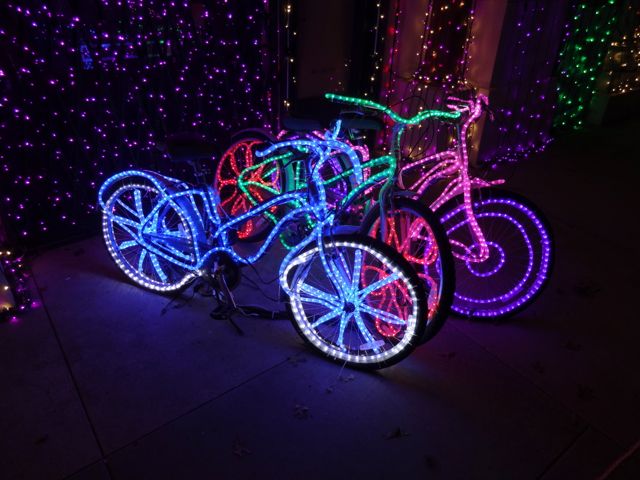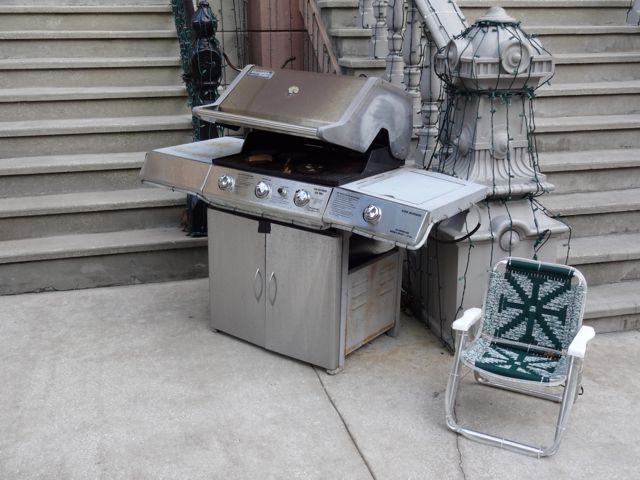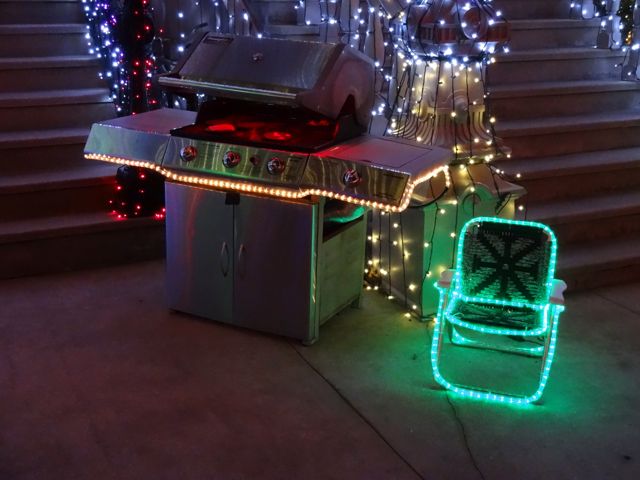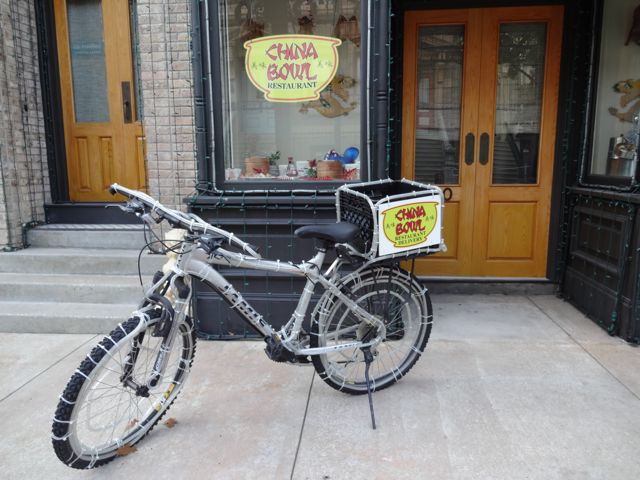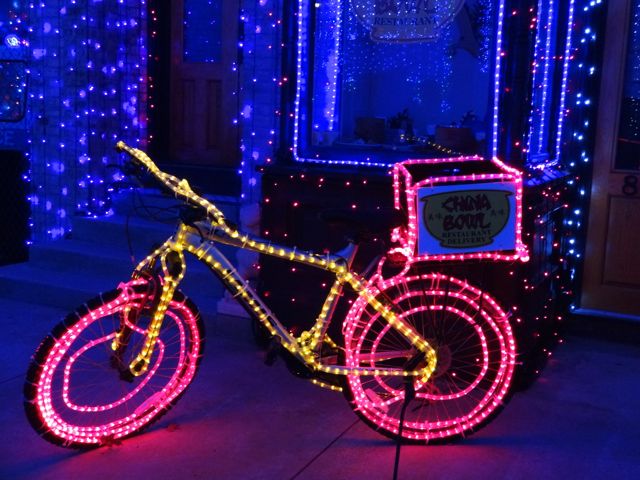 If you take the time to look around, you can find extra magic even in something as popular as the Osborne Family Spectacle of Dancing Lights. I hope you enjoyed seeing some of the magic with us today.
nick