Happy New Year's Eve to everyone!
Nora and I may have seen two New Year's "in" by staying up past midnight twice since 2000. So we will be early to bed tonight and early to rise on the 1st. Hopefully, we will go out to a yummy breakfast – maybe Earl of Sandwich? On Thanksgiving Day we walked over to Earl. If the temps are not too bad about 7 a.m. we may decide to do that for our first "date" of 2013! 😉
Decided to hold off on two posts that I have ready to publish until after today. The post I have for the 1st will hopefully get some of you to plan a WDW visit next Christmas. So what could be better than to start your new year dreaming about a truly "spectacular" event you can only see at the holidays?
The post ready for the 2nd is a follow-on to the 1st. It is long and I don't expect you want to manage the length and details until after the 1st. Hopefully you are all anxious for the coming posts.
My posts are typically photo heavy. Today, I'll share a couple of old photos and one from this Christmas. We are all familiar with The Hollywood Tower Hotel, right?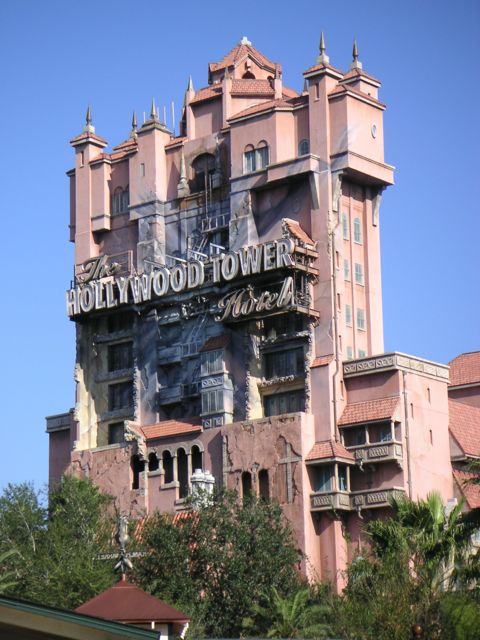 Several year's ago nora and I were visiting Disney's Hollywood Studios. When we want to ride rides and see shows we always are at the parks at rope drop. Well this particular morning it was quite foggy. I got several photos of the Hollywood Tower Hotel in the fog. These are some of my favorite photos of the hotel. Well, maybe I should say favorite memories because the photos do not do the surreal nature of what we saw justice.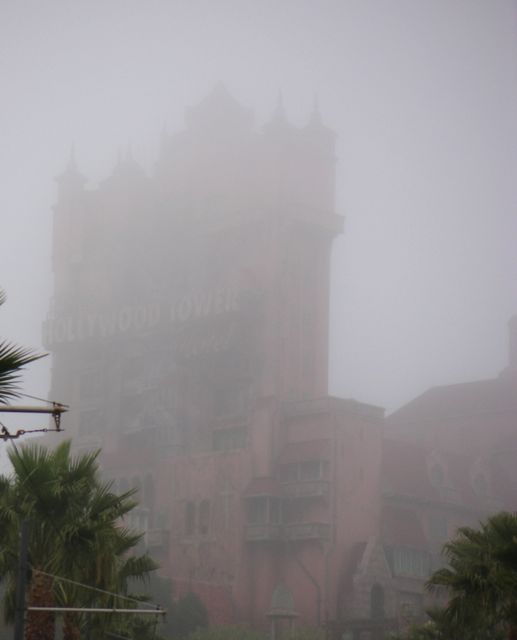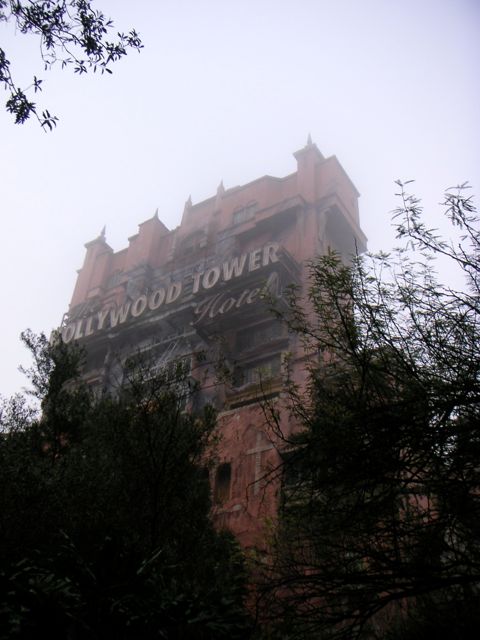 While touring Hollywood Studios this Christmas we noticed that the hotel was different. The sign was lit in green – which we assume is for the holidays? So as you plan your evening and get ready to ring in the New Year, enjoy this photo and think of all the trips you will take in 2013 and all the things you will see.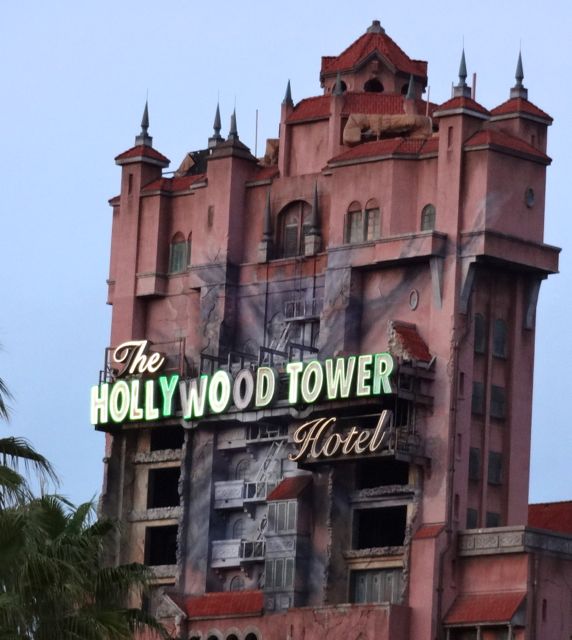 Happy New Year everyone! Best wishes for good health, success and the happiness that comes from sharing experiences with good friends!
nick (and nora)