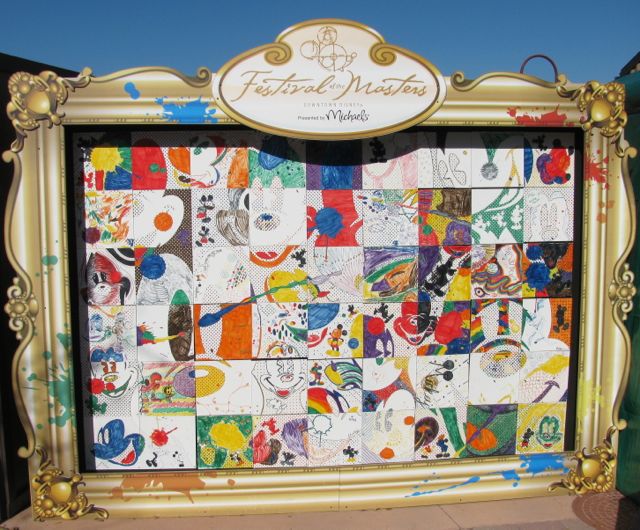 2012 marked the 37th Festival of the Masters. What surprised me is that the event guide indicates it has been held at the Downtown Disney "area" all 37 years. So the Festival of the Masters started in 1975? Wow…
We are not much into art. Nora does lots of handwork and many of her pieces are artwork themselves but we have never fancied buying and having "art". This may be the reason we were not familiar with Festival of the Masters until last year. Nora did see one artist's workspace that interested her greatly.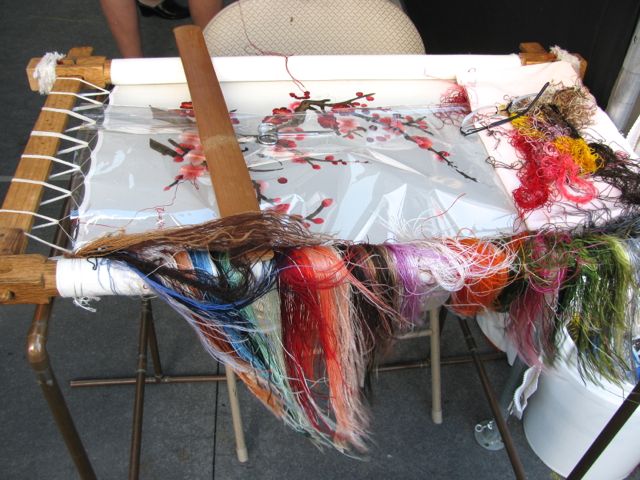 Yes – nora enjoyed looking at the silk embroidery but I didn't get a good photo of any completed pieces.
In 2011 Asta was in Orlando on business and spent a weekend with us. Asta does enjoy art – seeing it and buying it. So when I discovered that the Festival of the Masters was being held – we took Asta over. Yes, he found several items he liked and ended up buying some unique pots from Vadim Malkin. Since Asta and Mrs. Asta are on one of their exotic vacations right now – nora and I stopped by to speak with Vadim and get a couple of photographs. Below are some of the items Vadim had created for this year.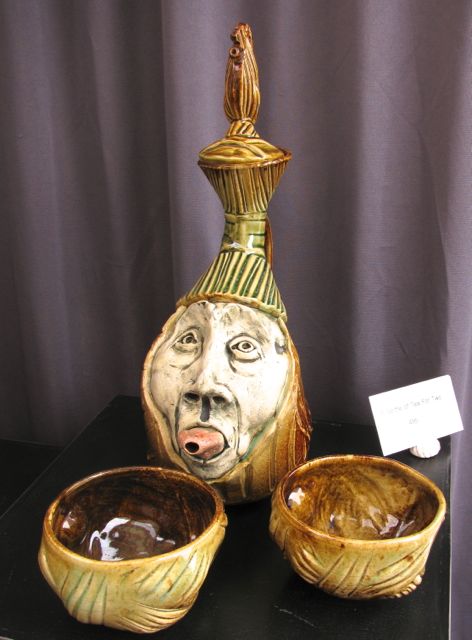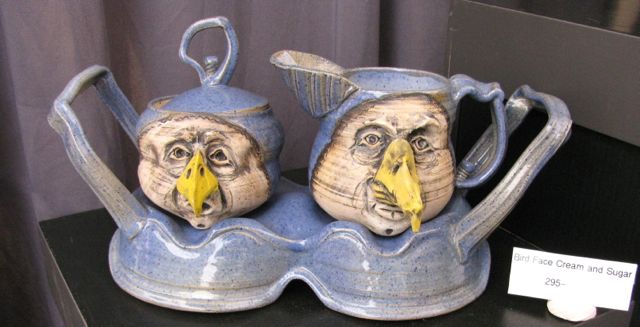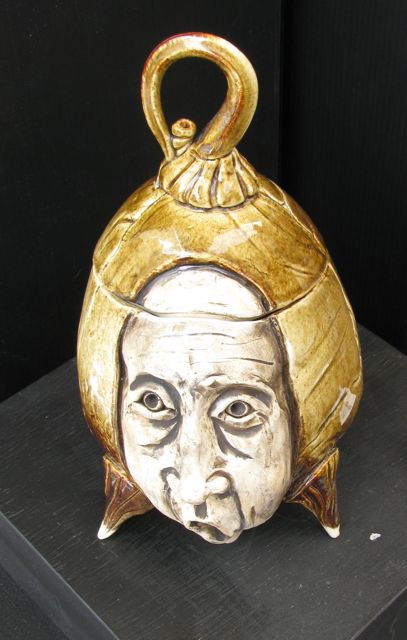 There are numerous awards given out to the artists. Sometimes it is easy to spot the winners as their ribbons are prominently displayed.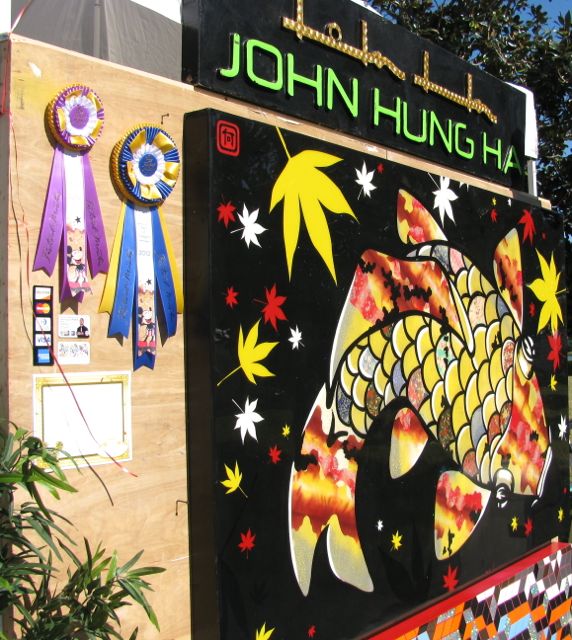 Although there were nearly 150 artists at Festival of the Masters – I enjoyed the promotional posters almost more than the art. There were several on display and all were what might be best described as visual or verbal puns. However, I did not see these for sale anywhere.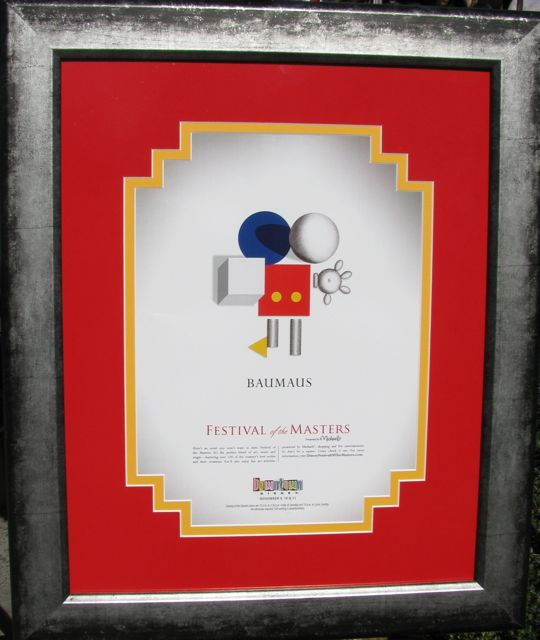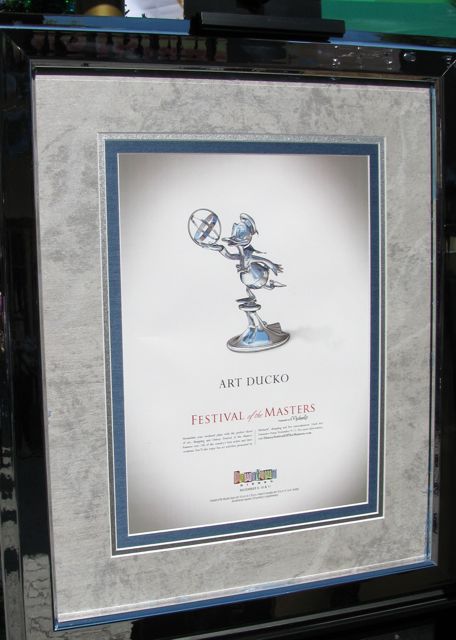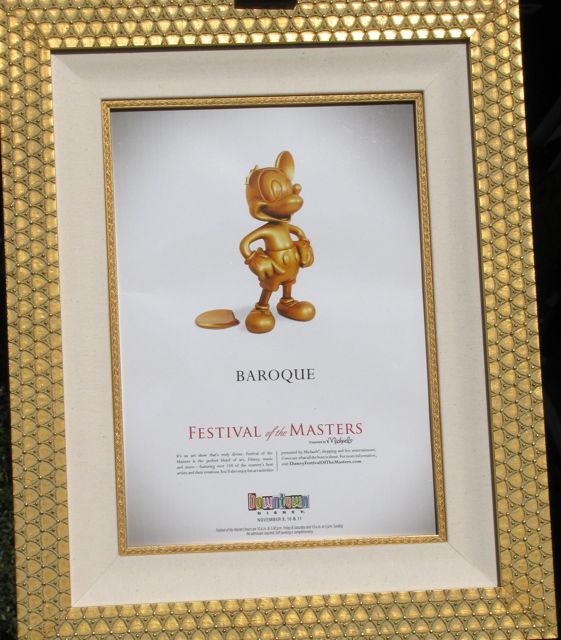 Each year there are chalk artists showing off their talents. Reviewing my photos from last year – it appears the chalk art has greatly expanded. There were several professionals – one doing a Wreck It Ralph that was photographed and made into a 3D image. But there were also lots of students. It is nice to see all the young people working and socializing together.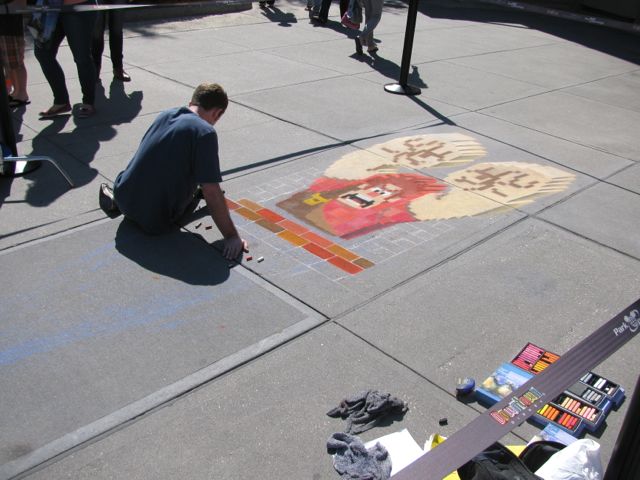 This year there was live entertainment in several places. La Nouba performers did a 30 minute show both Friday and Saturday. Bongos had their "house band" on the balcony serenading the crowds. House of Blues expanded their "Front Porch" entertainment and Raglan Road put together their outdoor stage again so that larger crowds could enjoy the music and dancing. There was even  a daily fashion show.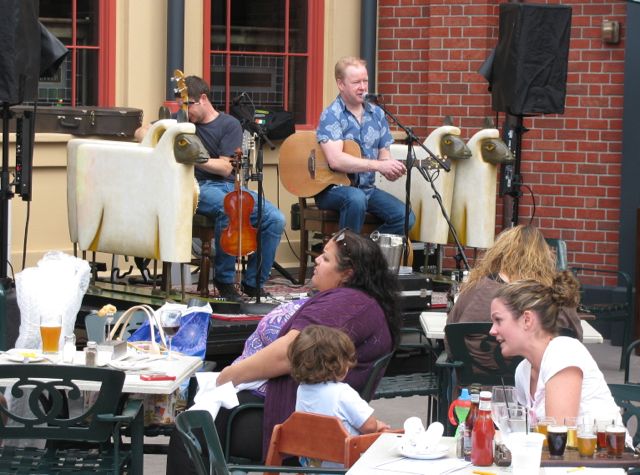 There were more food offerings in 2012 than in 2011. Only one food truck was brought in. However, Disney set up 8 or so booths in various locations. Some focused on wine and cheese while others focused on beer and antipasto. In addition – Bongos, Fulton's, Portobello, House of Blues, T-Rex and Planet Hollywood all had food booths set-up outside their restaurants.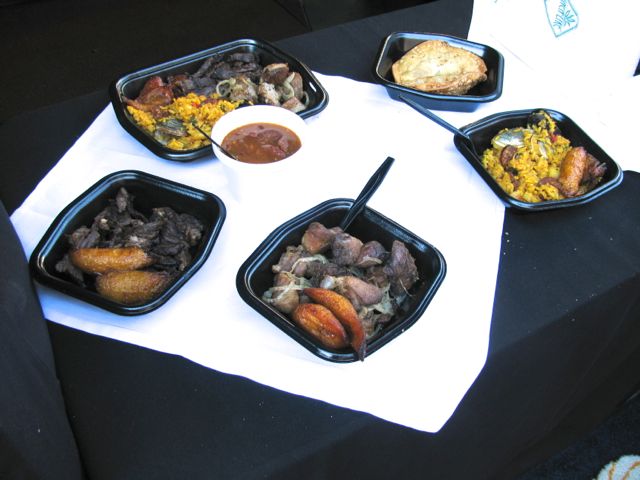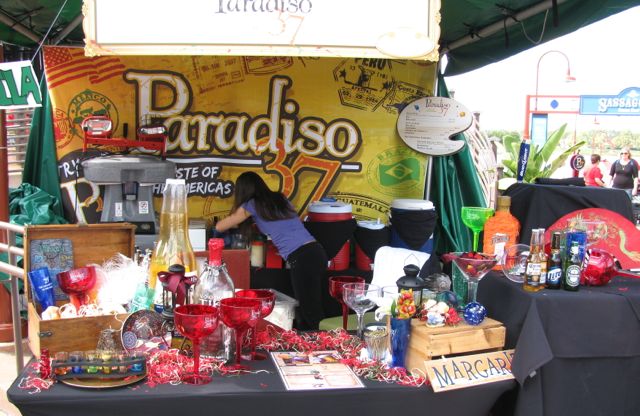 Festival of the Masters at Downtown Disney has much more to do and see than just art, so we'll attend again next year! We did find some art we liked and we enjoyed strolling around taking in all that was going on from Disney Master artists to art students working on sidewalk chalk art.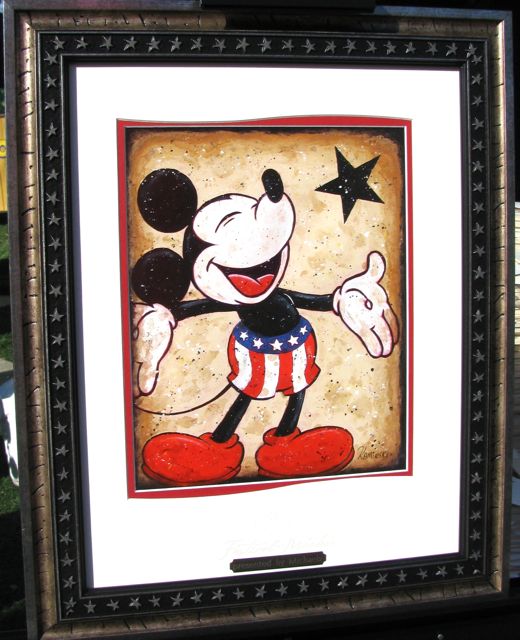 Our smiles were nearly as big as Mickey's after we enjoyed our treat from P37. Cheeers to all!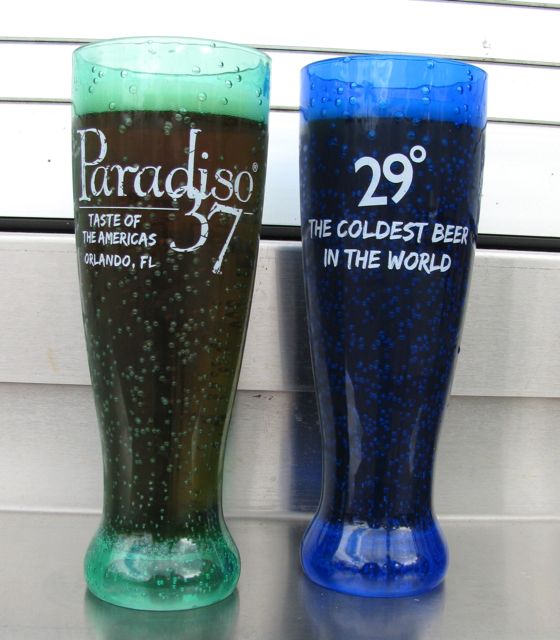 For more picture and music (yes, a video!)…