This dining experience took place on May 29, 2014
On a recent visit to Splitsville, we weren't in the mood for sushi or salads, but wanted something cool and flavorful… So we went with a Turkey Club Sandwich!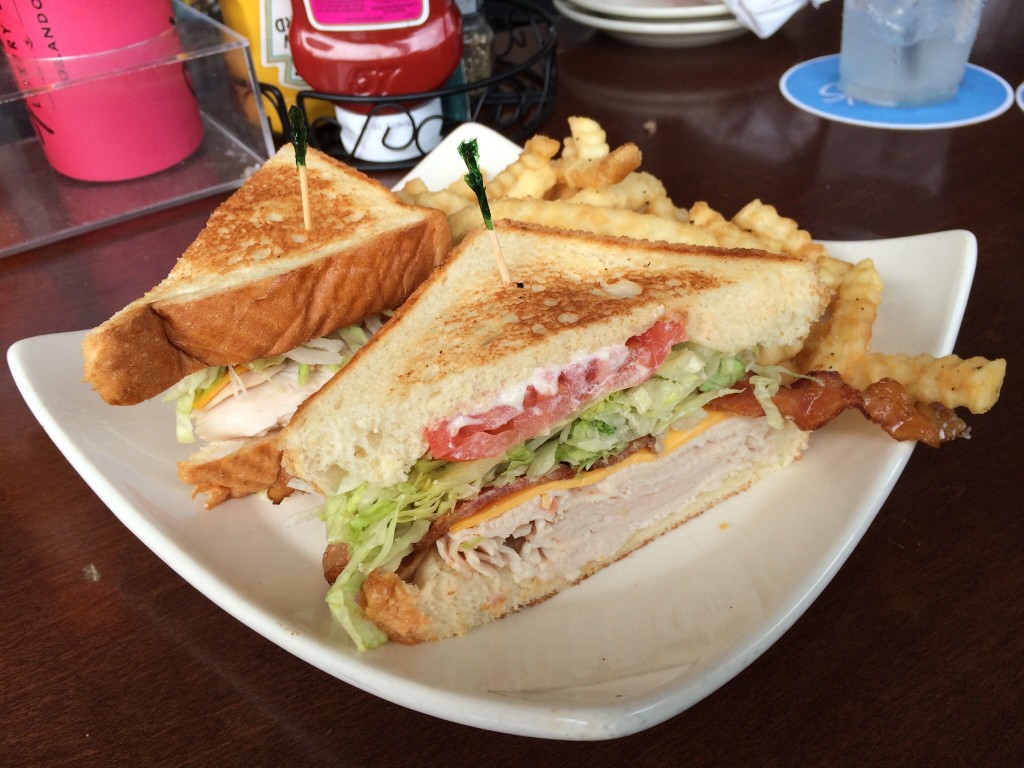 Turkey club = turkey, cheese, bacon, lettuce, tomato and mayo
Plus, crinkle fries (lightly seasoned because that's what they do at Splitsville).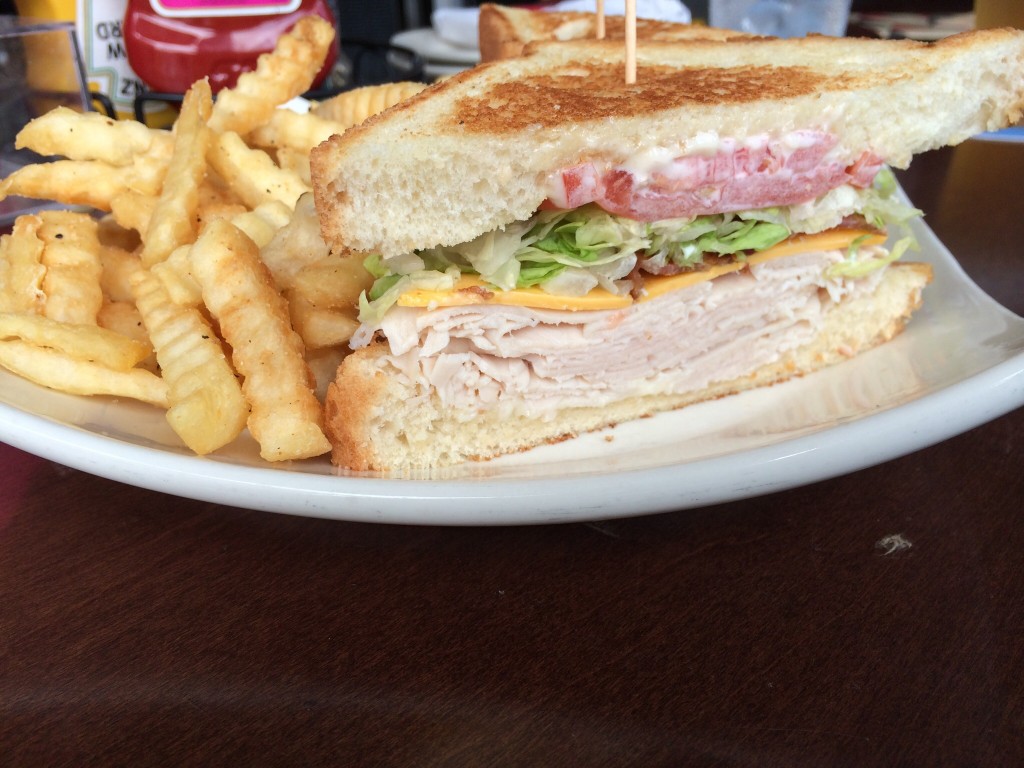 This was a satisfying sandwich – very different from a Club from Earl of Sandwich – this one is served on lightly grilled Texas Toast.
There's nothing special or unusual about this – it's a straight up Turkey Club Sandwich, I've been eating them since I was a kid and my Mom would take me to the Woolworth diner at the mall… Maybe we need to get a brownie ice cream sundae to see how it compares to theirs <grin>.
If you're liking a simple turkey sandwich, this is it.