This dining experience took place on Friday, May 30, 2014
I didn't make a lot of notes, sometimes dinner with friends is just dinner with friends – even when the iPhone comes out to take photos… Chef Ryan wasn't around on this evening, Chef Jimmy and Tony took good care of us.
Amuse with a Specialty Cocktail: otoro tuna, black garlic, avocado, pork crackling and a cocktail made with celery bitters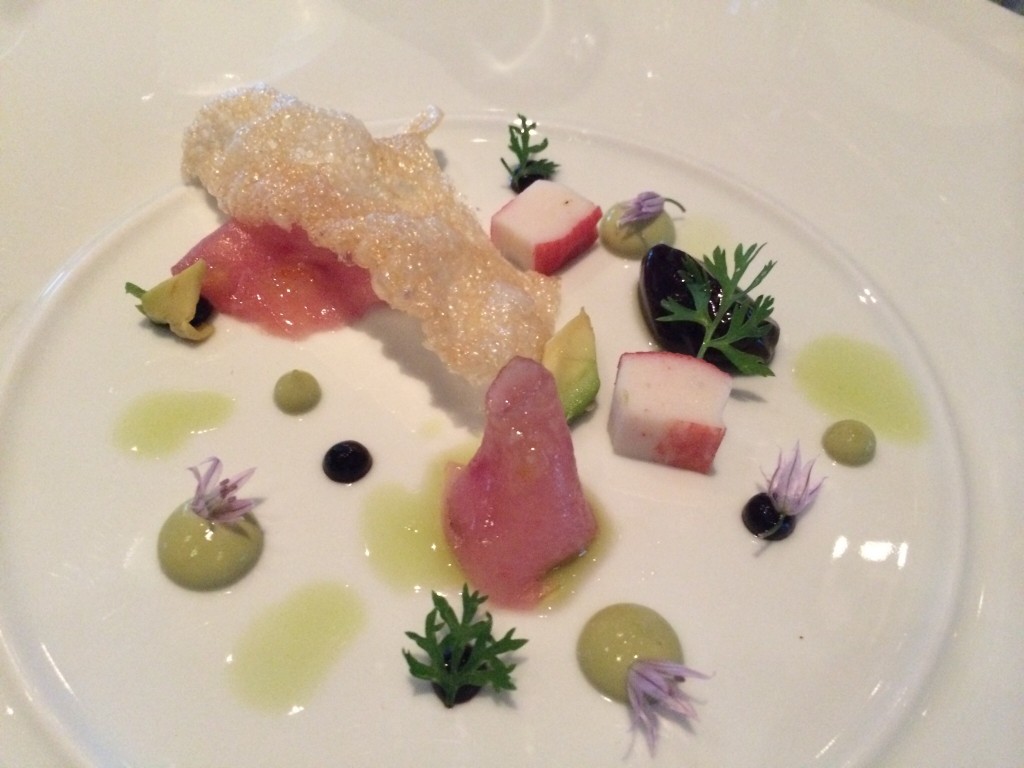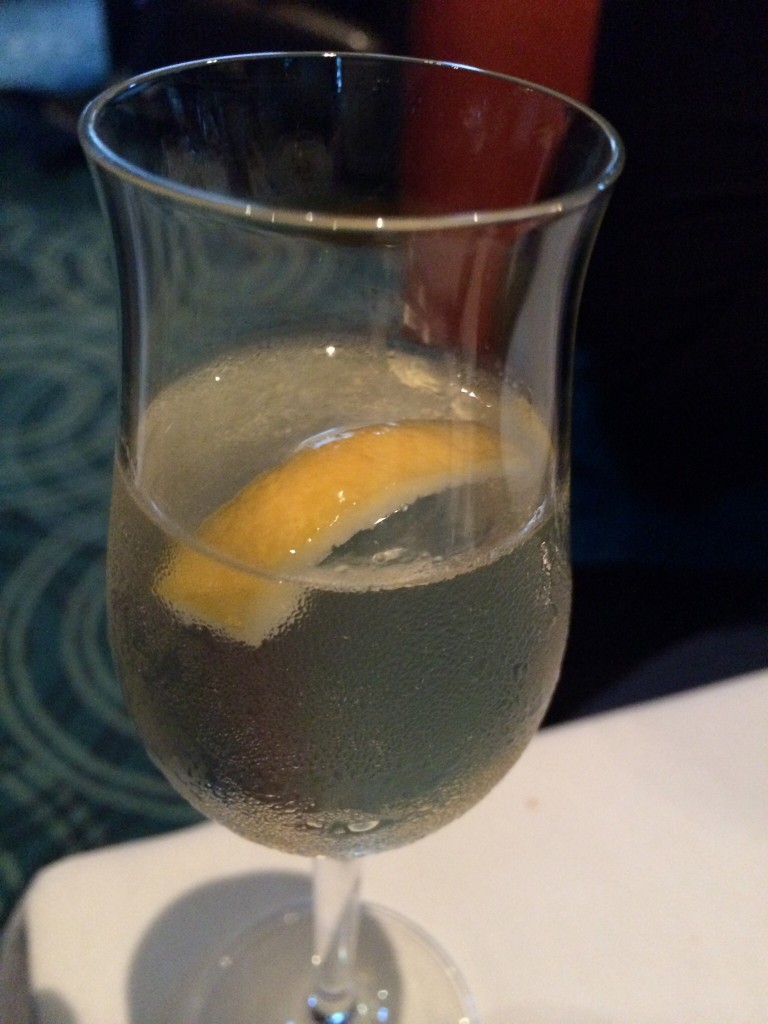 The amuse was very nice (they nearly always are something extra special) and Paul made another excellent targeted cocktail (of course).
Beth always gets the crab nachos when she visits bluezoo – so that's what she and Kurt had next. We split some oysters and beer (yes, I know that's not a surprise).
Next, we had the heirloom tomato salad (are you tired of seeing this yet? we've reviewed it here and here and here and here), so here is a new photo…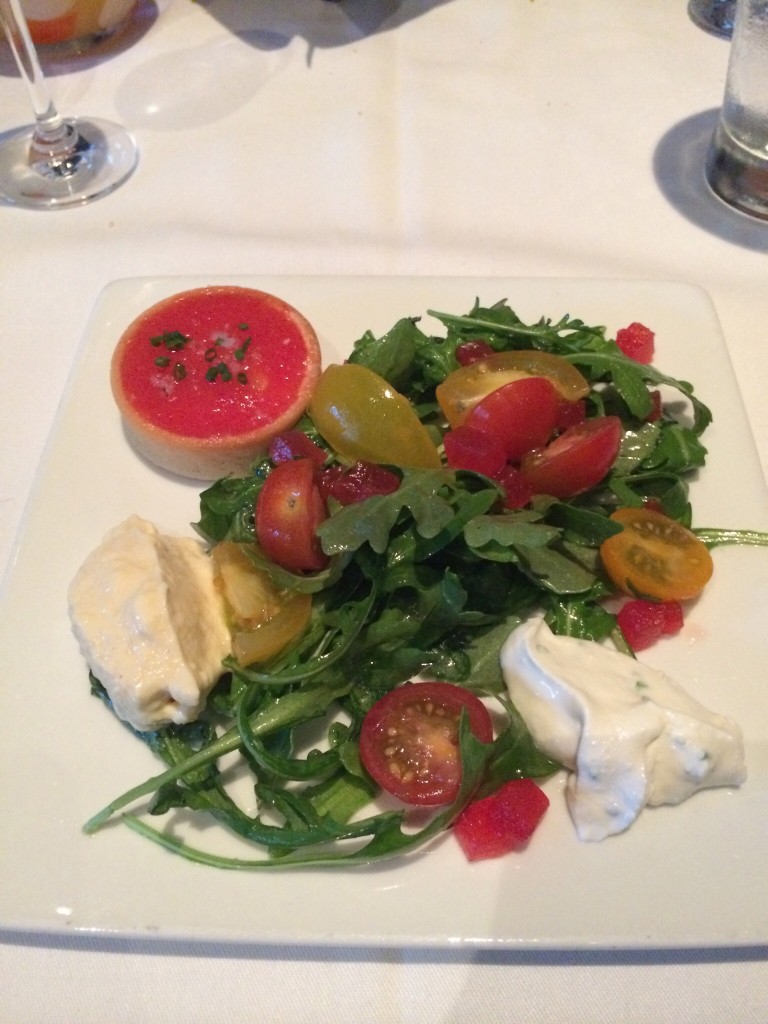 The Chef's Creation was wild salmon, summer squash, white asparagus, emulsion, and fennel – we love salmon, so this was our dinner (Beth had the beet salad and Kurt followed our suggestion and had the hay smoked lamb dish).
The salmon had a nice, crispy skin that crackled when we cut into it. The flesh was moist and tender and NOT overcooked. The vegetables were lightly done.
Nice execution Chef!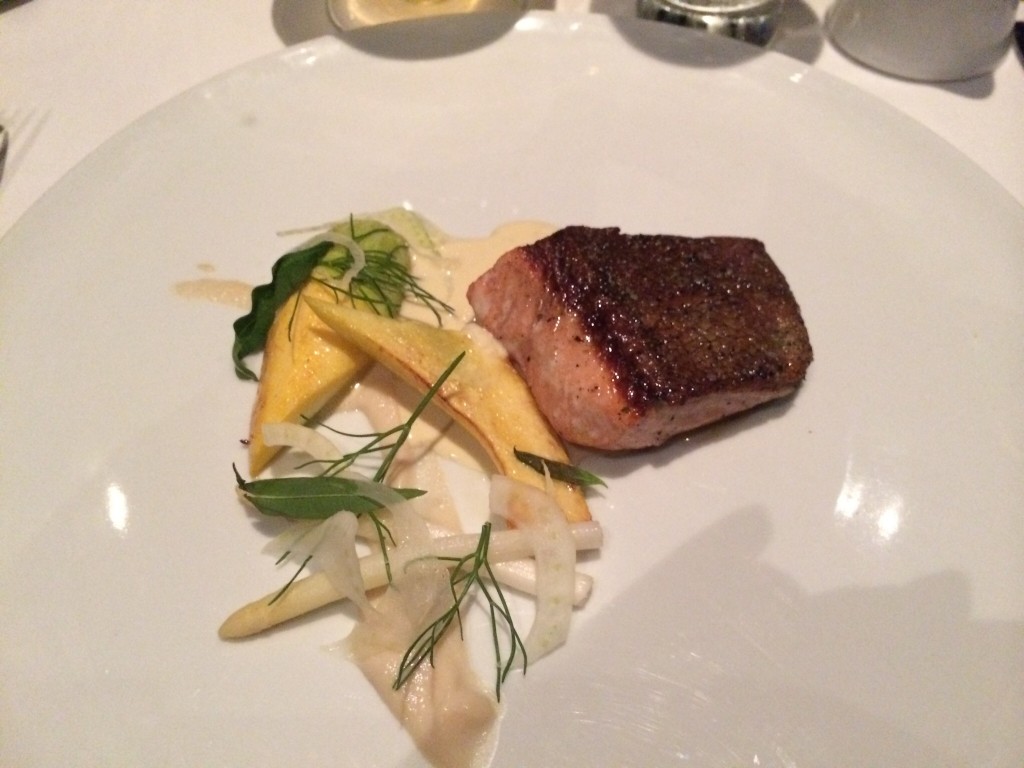 Another nice dinner at bluezoo with friends… We missed Chef Ryan though, it seems like it's been a while since we've seen him 🙂