This experience took place on May 22, 2014
Okay, there have been some recent changes to the menu at Splitsville (I believe it was on May 19th). One of the new items is called the "grilled avocado" – one of the managers described it to us before it went on the menu and we'd seen a photo on Twitter… It sounded interesting, but a bit odd… How was it?

It was… interesting and a bit odd…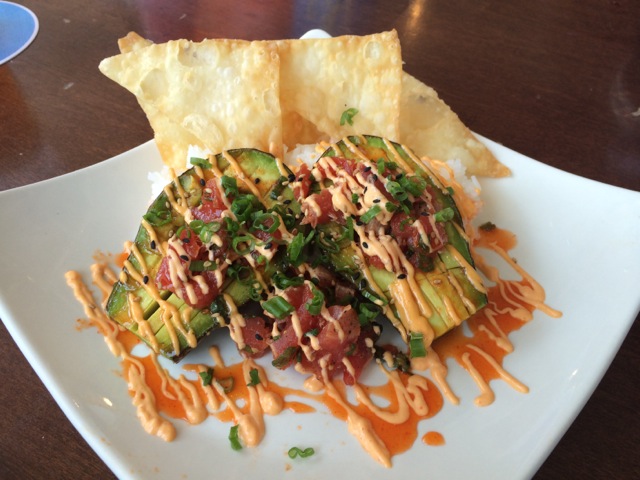 The avocado flesh is scored and the avocado is brushed with oil and grilled… Then it's placed on a bed of rice… with the skin still on the avocado… strange…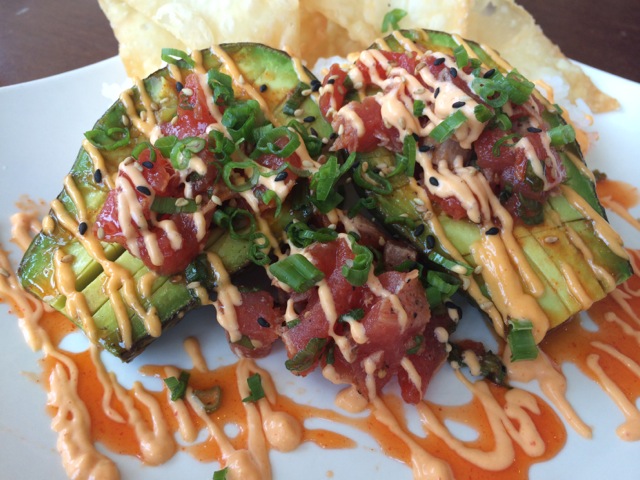 Someone suggested that we pick up the whole half (strange phrase) and squeeze out the contents onto the plate and the rice.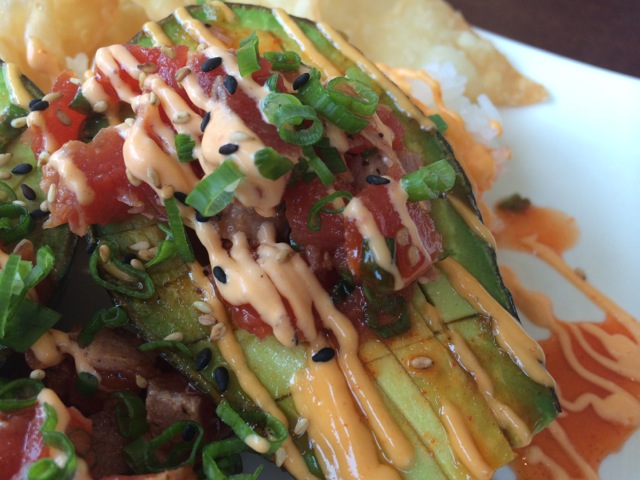 Ummm, that didn't work so well… made my hands totally dirty and greasy…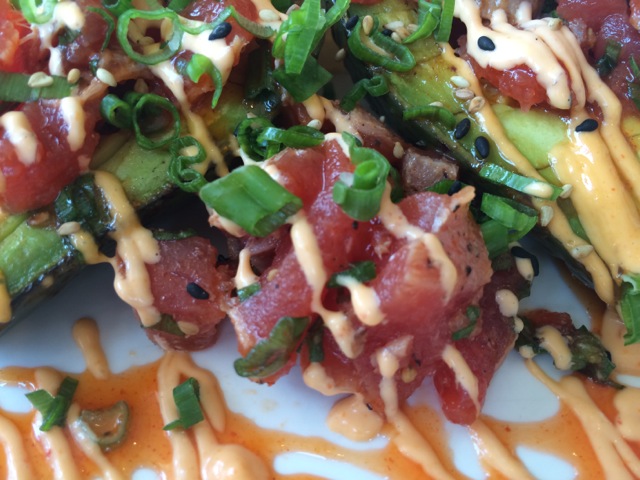 The tuna and dressings tasted nice. The fried wonton chips came in handy, but they were pretty brittle and weren't as useful as corn chips would have been more useful.
Nick observed that the bed of rice didn't provide enough stability to simply eat the avocado and tuna "out of the shell"…
This didn't do much for us to be truthful… The idea of tuna with abundant avocado is very attractive, but the actual activity of eating was rather problematic.
We were really hungry, so we also ordered a Fantasy Roll. It was yummy again and all of the elements come together just right.