This experience took place on Thursday, May 8, 2014
The Ahi Tuna Salad at Splitsville had captured my attention a while back, we both really enjoy seared ahi tuna and avocado and mixed dark greens…

This was very good. Definitely a "do again" for the two of us (we both preferred over the Turkey BLT Salad that Nick had – truthfully, we liked the sound of both of these and I picked first).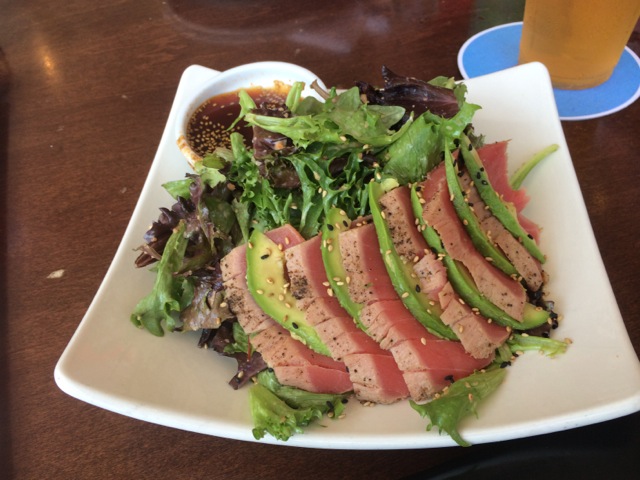 The dark greens were lightly dressed.
The tuna and avocado were simply presented.
We did use some low sodium soy sauce for added umami and to up the "sashimi quotient"… I mixed it with a little bit of the sauce served with the salad (I found the sauce to be overly sweet on its own).