This experience took place on  March 7, 2014
On this visit to Spice Road Table, Assim was our server (from Casablanca)… We ordered the Mediterranean Omelet (this is the least expensive item at Spice Road Table, $7).
It was paired with the Marqes de Caceres Santinella white. I had this during the Food and Wine Festival last autumn and expected to enjoy it quite a bit. Nick ordered the Ambar Especial Lager (Spain).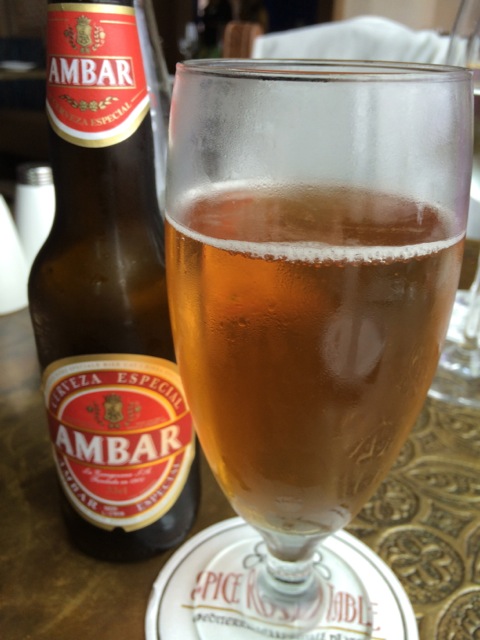 It was very nice that Assim left the bottle on the table so that we could take a closer look at them (he said that a lot of guests liked to do that).
I thought that this was good and Nick really liked it a lot.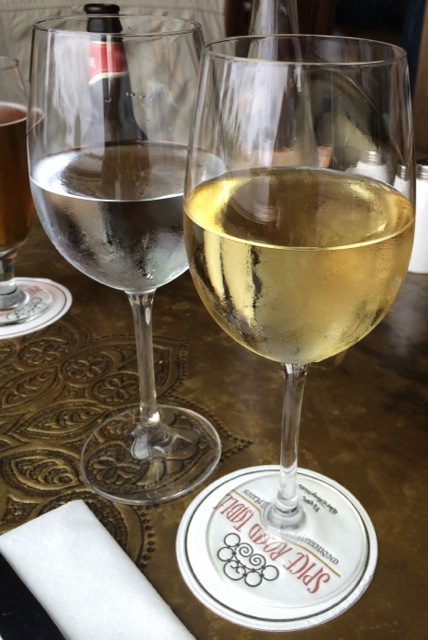 There are three Marques de Caceres Santinella Rioja wines on the menu… it's a big confusing because I though that Rioja meant "RED", turns out it's a regional appellation. Assim kindly brought out a little taste of the red and the rose MCSR so that I could compare them to the white.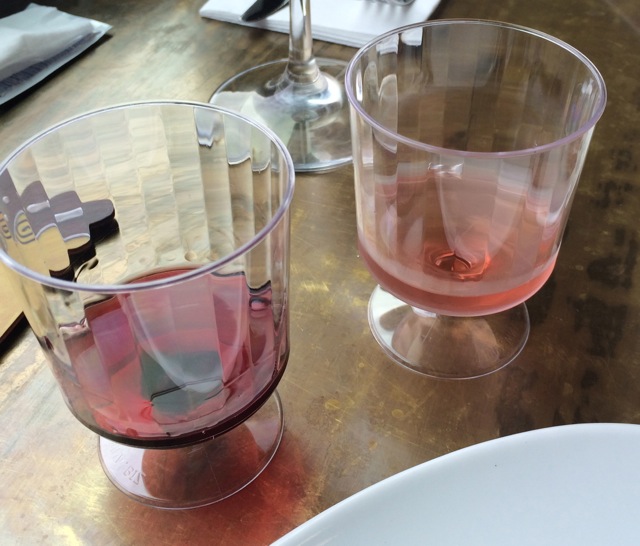 Here are our impressions…
Red – I say tannin, Nick says too drying
Rose – I say sour, Nick says too sour
White – I say just right, Nick says too sweet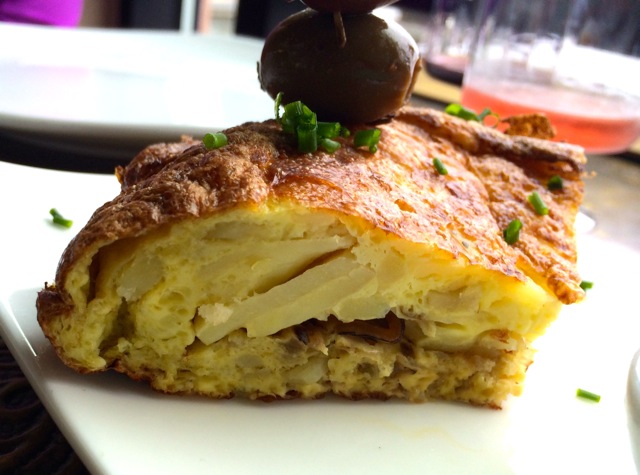 The omelet was good, but not highly seasoned (supposedly it contained potatoes and onions, we only detected potatoes).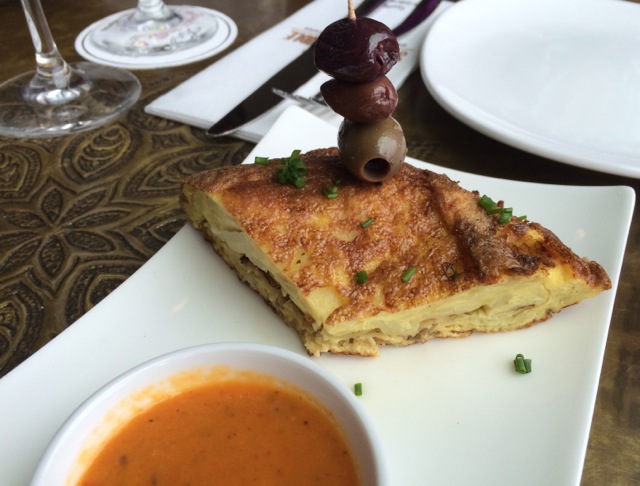 The olives on the skewer were really nice, but the omelet was pretty bland…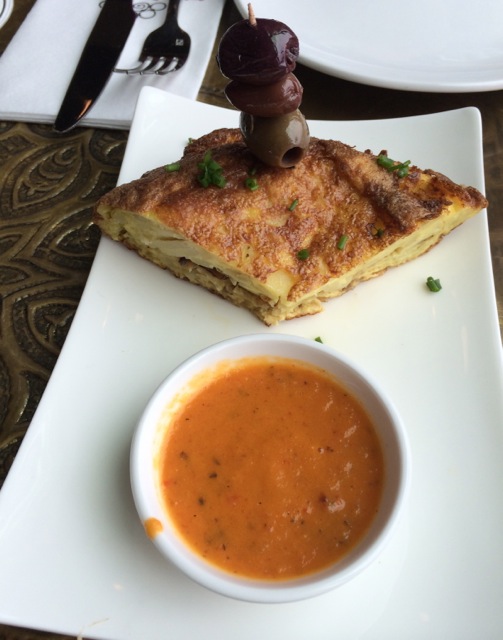 It was served with a slightly spicy sauce (which it needed). This isn't an item that we're likely to order again. There are other options that are more flavorful to our tastebuds.
This dining experience took place on March 7, 2014