The first item that we had to eat at Spice Road Table was the Mussels Tagine… On this visit, Nabil (big Nabil that is) was our server and he made us feel welcome and comfortable throughout our visit.
We noted that there were two Moroccan white wines on the menu, so we ordered a glass of each to accompany the mussels.
Ksar White –

Nora thought that the nose was "sparky", color was pale straw, and taste without food was grassy and raw
Nick said that without food it wasn't to his taste and that it was served too cold

Geurrouane White –

Nora said that the nose was richer and fruitier, the color was more cold, and the taste without food wasn't as sweet as expected
Nick said the same thing as he did about the Ksar White, not to his taste without food and it was too cold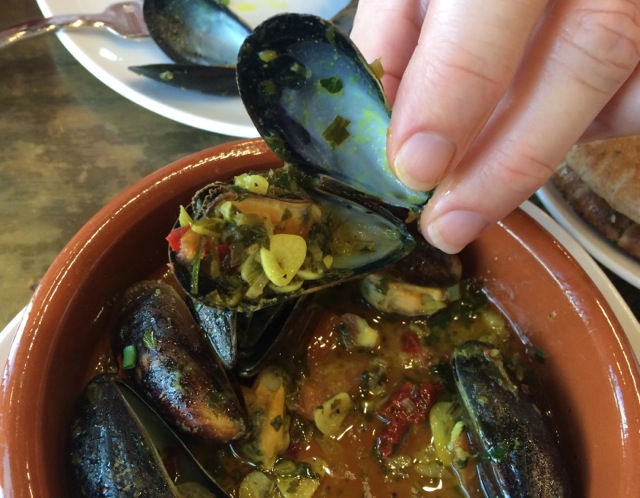 We were hungry that day and began eating the mussels before we remembered to take a photo!
The mussels smelled really good, lots of garlic and tomatoes. Although they were a bit cool (note: Spice Road Table tries to get your order to you in under 10 minutes, so it shouldn't have time to cool off very much), they were quite tasty. Now, these are billed as spiced mussels, and while there are abundant spices in the preparation, they aren't spicy hot. And we really loved the abundant garlic.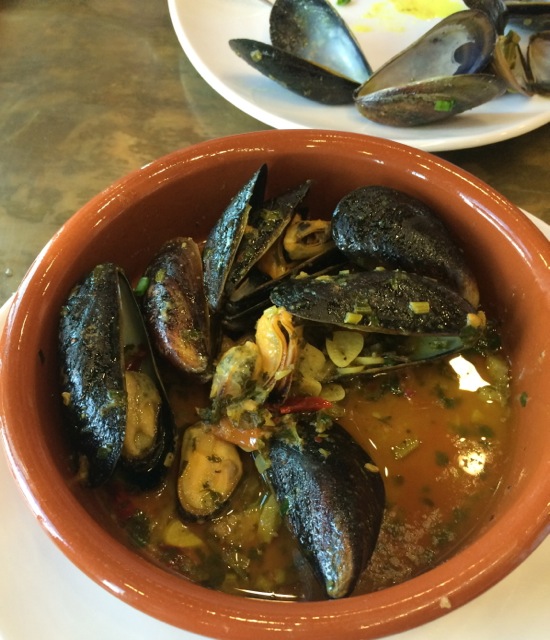 There are a lot of flavors on the playground but not heat. They were not overcooked. In the end, we both preferred the Ksar White wine with the mussels.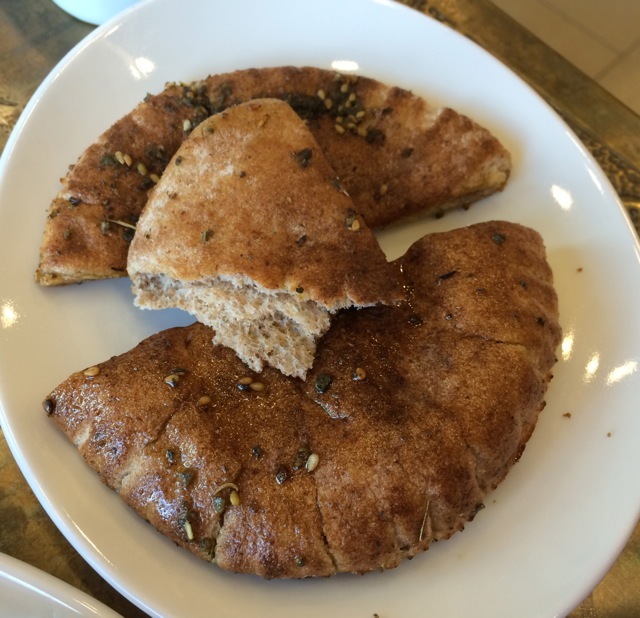 We asked for extra (wheat) pita, which by the way has zatar spices on it, to soak up the broth on the mussels.
This dish didn't need salt or pepper (although both are available on the tables).
All in all, this was very good. These aren't the best mussels we've had at Walt Disney World (at present, that blue ribbon goes to the Mussels Fra Diavolo at Il Mulino).
This dining experience took place on February 23, 2014