First off, let me say that we aren't ranking things on a scale of 1-10 this year (don't know why, probably because we aren't that enamored with the festival marketplaces in general – they're much better during the Flower & Garden Festival (again, that's a "don't know why"))… That said, we are trying a few things here and there that either we really liked in past years OR that are "new" and fit into our regular eating preferences and plans…
We both liked the seared mahi mahi last year and thus, it is on our list of "must have" again this year. This year, the featured pairing at the Singapore Marketplace booth was
Seared Mahi Mahi with Jasmine Rice & "Singa" Sauce paired with Marques de Caceres Satinela
Since my favorite doctor is named "Caceres" and this is the suggested pairing…. Let's go for it!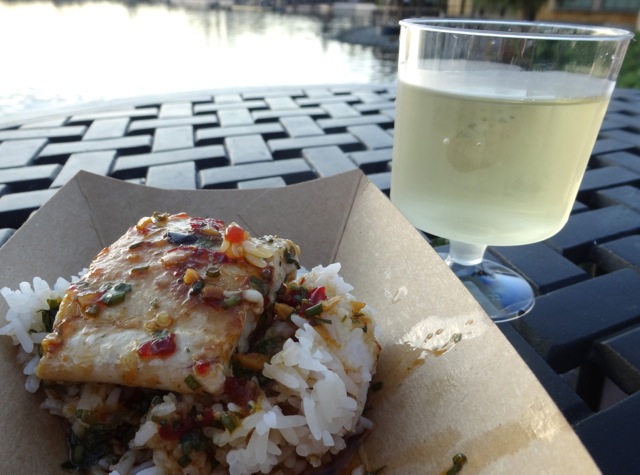 The booth was a bit busy (good sign we're hoping re: seafood).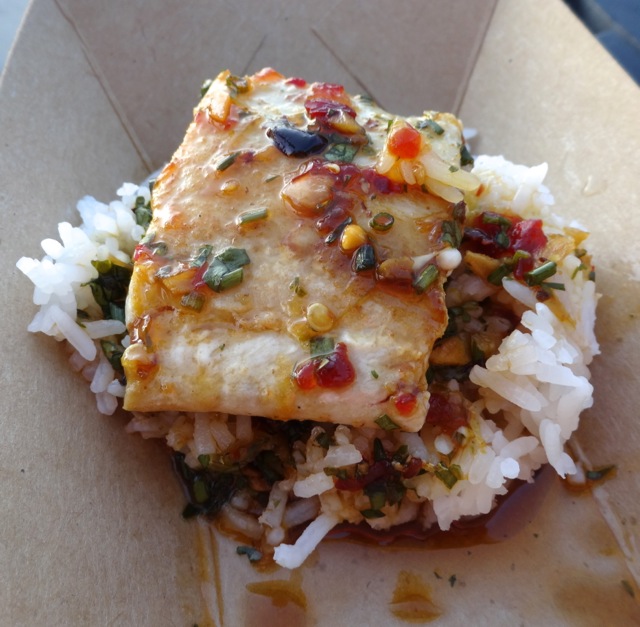 The fish was a bit dry in the thinner areas, I really liked the sauce again this year… Nick less so, we determined that's because of the lemongrass in the sauce. You can also see in the photo that there are flecks of red pepper… YUM.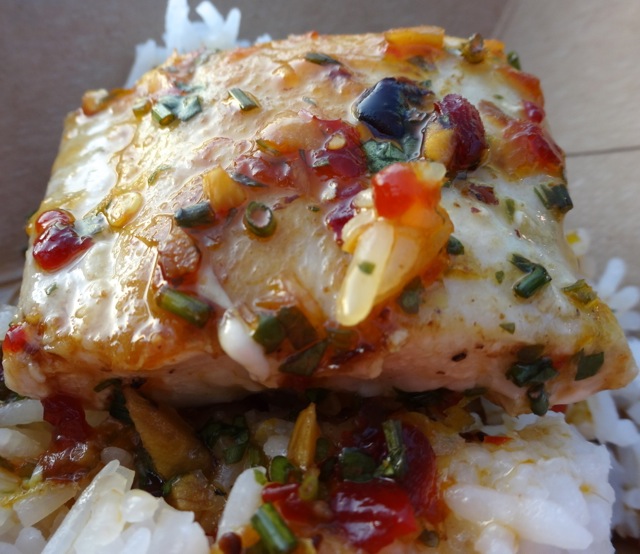 Our portion seemed smaller than others that we've seen on the internet…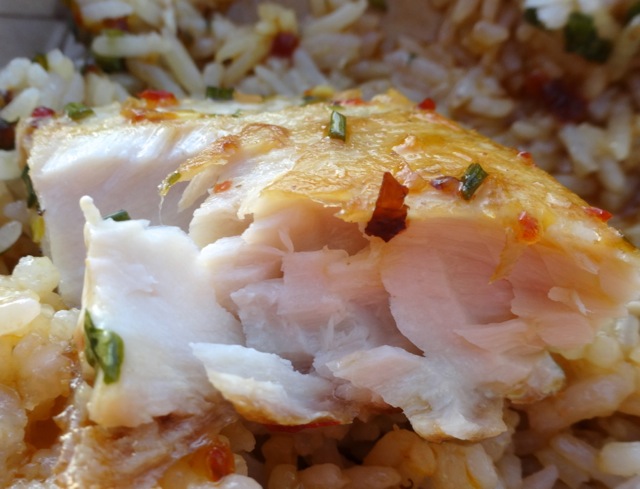 There was a nice sear on the fish, this added a lot of good flavor. As we got to the thicker part of the filet, it was moister and much tastier.
So… How was the wine?
The Satinela was very "riesling like" – in particular, it was "riesling like" in the ways that we like rieslings to be… Not dry, not sweet, well balanced, with a tiny bit of fizz (it danced on my tongue).
And the pairing?
I thought that the wine was quite tasty with the food and Nick thought that it was a good pairing, decent… Often the pairings can be a bit disappointing (I mean heck! they have months to work out the pairings, it's really shameful when they don't get the pairings even close).
Verdict – we'd have these two items again, in fact, we wouldn't be adverse to having them again this year if the mood strikes.
Now… for a rant or two…
The napkins this year are really flimsy – I know that Disney World tries to use recycled and environmentally aware products as much as possible, but these things are pitiful… they barely do their job.
Okay people, I know that it takes effort to get a table during Food & Wine Festival (typically) BUT that doesn't give you an excuse to be rude and obtrusive. When we got our food, Nick couldn't get any utensils because it would have meant that he intruded into some woman's personal space – translation, lady with big butt was blocking the utensil dispenser and since Nick was being raised a gentleman, he wasn't going to reach around her backside to get a fork. So… People, remember, there are other human beings in your vicinity at Epcot, please use consideration and good manners (don't block stuff with your body, your backpack, your stroller, or whatever else you have to carry around with you)