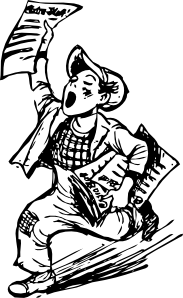 If you haven't gone over to FlipBoard and signed up for an account, why not? It's particularly good for two reasons… (1) following @extrawdwmagic on twitter (or anyone else you follow on twitter) and (2) we put more articles into our weekly magazines than we do here on our Sunday Round-up (you can get the app for your iPhone and/or your iPad here) where we're "Adults Exploring Disney World" or "Adults Extra Walt Disney World Magic" and on twitter where we're @extrawdwmagic…
This week, we visited two of the food booths at the Epcot Flower and Garden Festival…
The Bauernmarkt in Germany was a bit disappointing, nothing was a really huge hit from their offerings
The Cottage located between Canada and the UK has a great baked brie and the ginger & tea trifle is particularly tasty
Observation… We were at Epcot several days this week, the food booths were basically DEAD. We suspect it's because guests aren't arriving at Epcot expecting festival food booths. There hasn't been much advertisement or marketing here-abouts, there are billboards with a tagline "taste of spring" BUT that doesn't clearly tell anyone that there are food booths at the Flower & Garden Festival AND it's in a color and font size that make reading it from a moving vehicle difficult. Although we've been a bit underwhelmed by some of the food offerings, the food overall is of better quality and taste than during the Food & Wine Festival (blasphemy?!). Also, the Flower and Garden Festival food is better suited to warm spring temperatures than the Food & Wine Festival food is suited to the warm, dare I say HOT, temperatures in October/November. At this point, we're simply hoping that the accountants/bean-counters will give the food booths at the Flower & Garden Festival another year or two at least (and that the marketing people get their act together and let people know that food booths are part of the festival).
From the ether…
Still on the subject of the food booths at the Flower and Garden Festival… Disney Parks Blog has a quick list of the top five sellers thus far… The top two are two of our favorites thus far
Continuing on with more about Animal Kingdom's 15th Anniversary, Main Street Gazette had two items this week…

A transcript of Joe Rhode's address to Cast Members on the 10th Anniversary of Disney's Animal Kingdom theme park
A review of the African Starr cocktail at Sanaa (yes, Sanaa is at Kidani Village Animal Kingdom Lodge, but it closely ties into Animal Kingdom theme park)

Monsters University opens on June 21st and there is more information being dribbled out…
We enjoyed our dinner with an Imagineer at Flying Fish Cafe, the Disney Company blog has a brief interview with the Imagineer heading up Disney Springs (conversion or refurbishment of Downtown Disney)
Sarah from Eating WDW helped keep us busy this week…
That's it for this week… Thank you for reading!