This dining experience took place on March 27, 2014
When we were at bluezoo for the new menu debut (here), Chad tweeted that we had to come back and try the new items on the lounge menu… especially the new burger, in fact he said #burgerchangeslife.
Okay, this we've got to see!
We were soon back at bluezoo, this time in the lounge (the bluezoo lounge singers have  been promising us a song that we requested … "yellow moon" … they weren't ready yet). We talked about it that afternoon and thought that we were going to have some bivalves and the new prosciutto flatbread…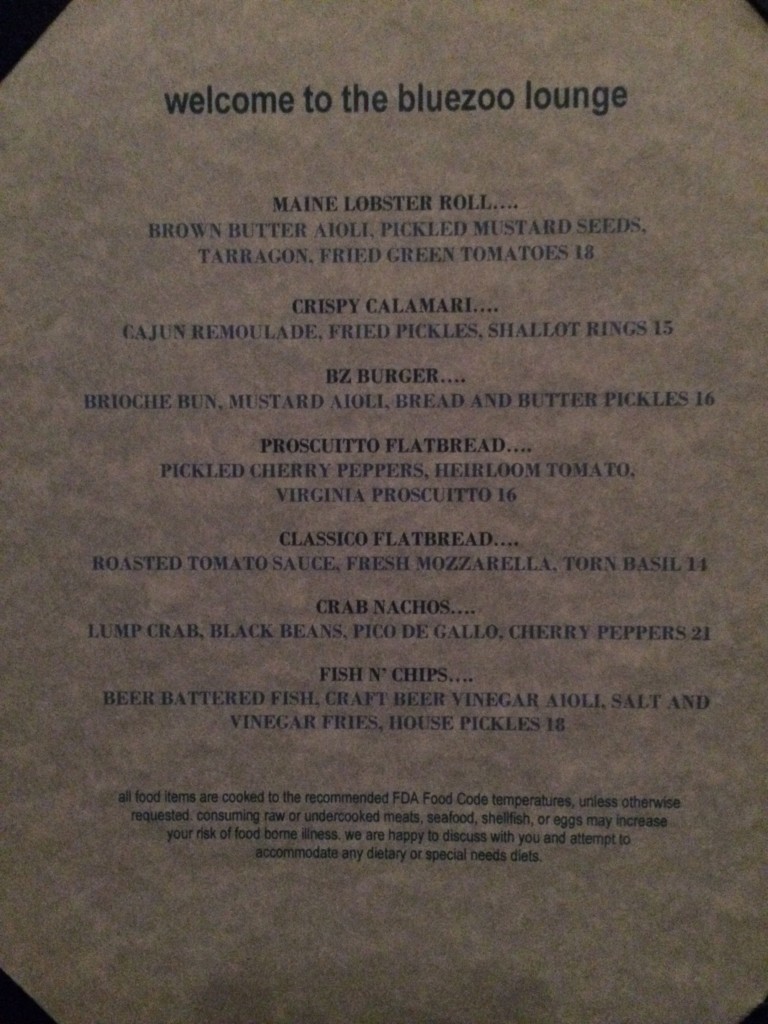 There are three new items on the bluezoo lounge menu
Maine Lobster Roll
BZ Burger
Prosciutto Flatbread
Well, we started off as intended with beers and oysters.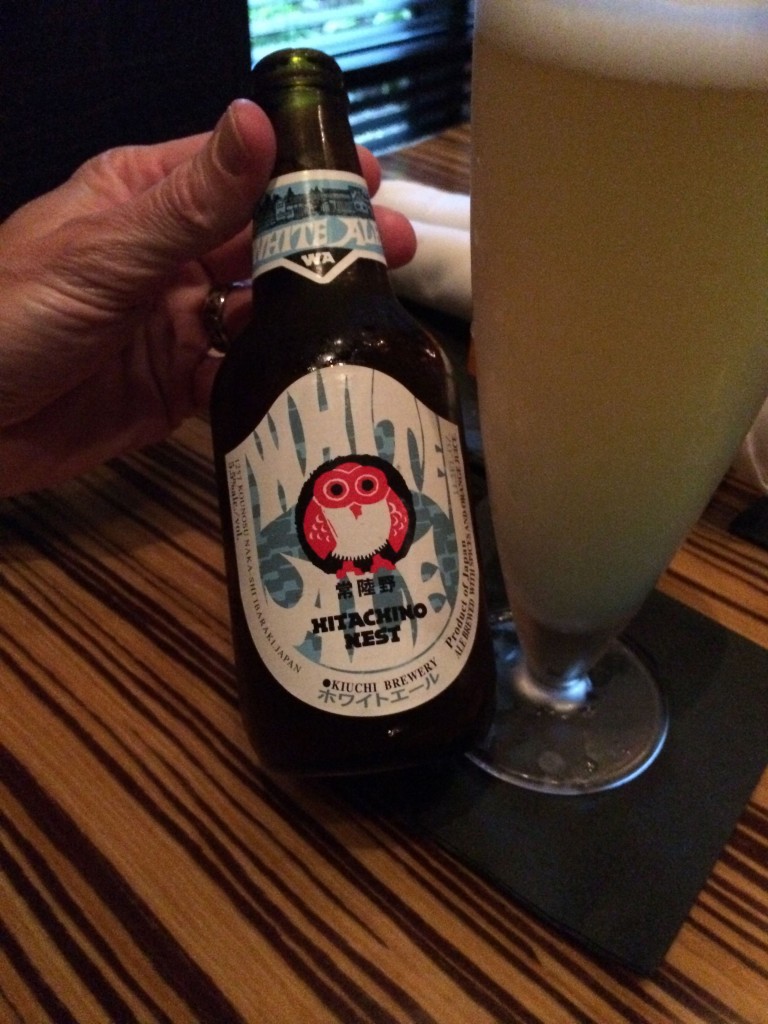 Nick ordered the Kiuchi Hitachino Nest White Ale (Japan, ABV 5.5%, IBUs 13)… brewed with spices and orange juice. We quite liked it without food and with the oysters.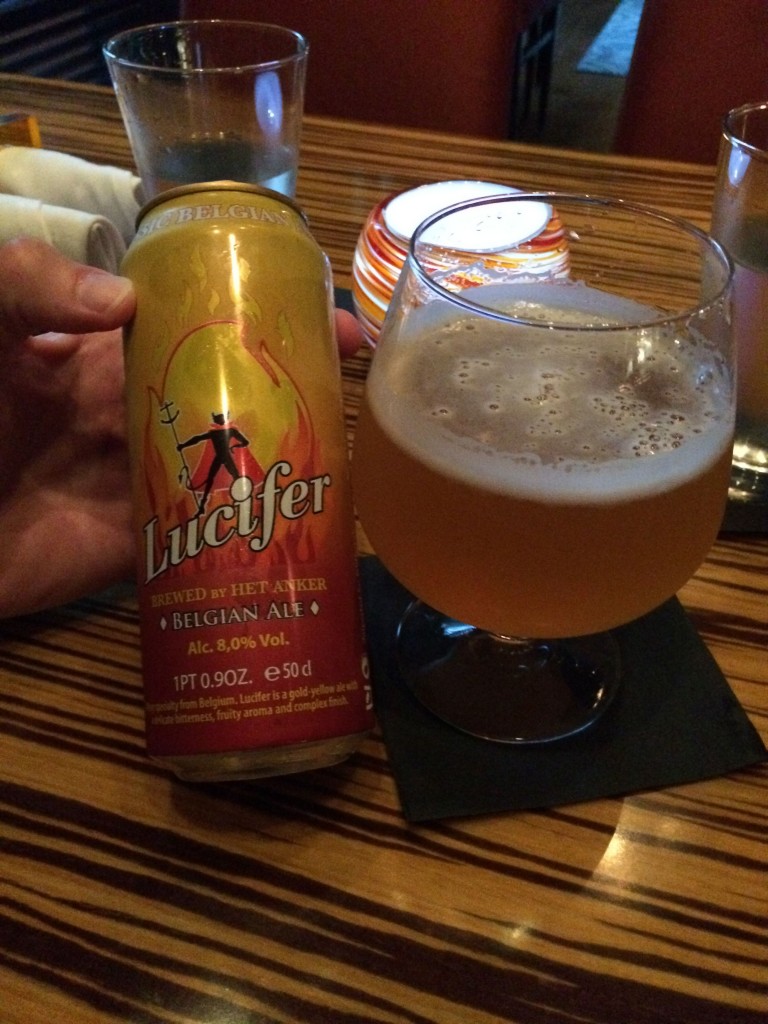 I had the Het Anker Brewery Lucifer Belgium Pale Ale (Belgium, ABV 8.5%, IBUs 20; 16 oz can)… This had a nice aroma and was quite tasty, there was a nice bitterness but it wasn't a hoppy bitterness.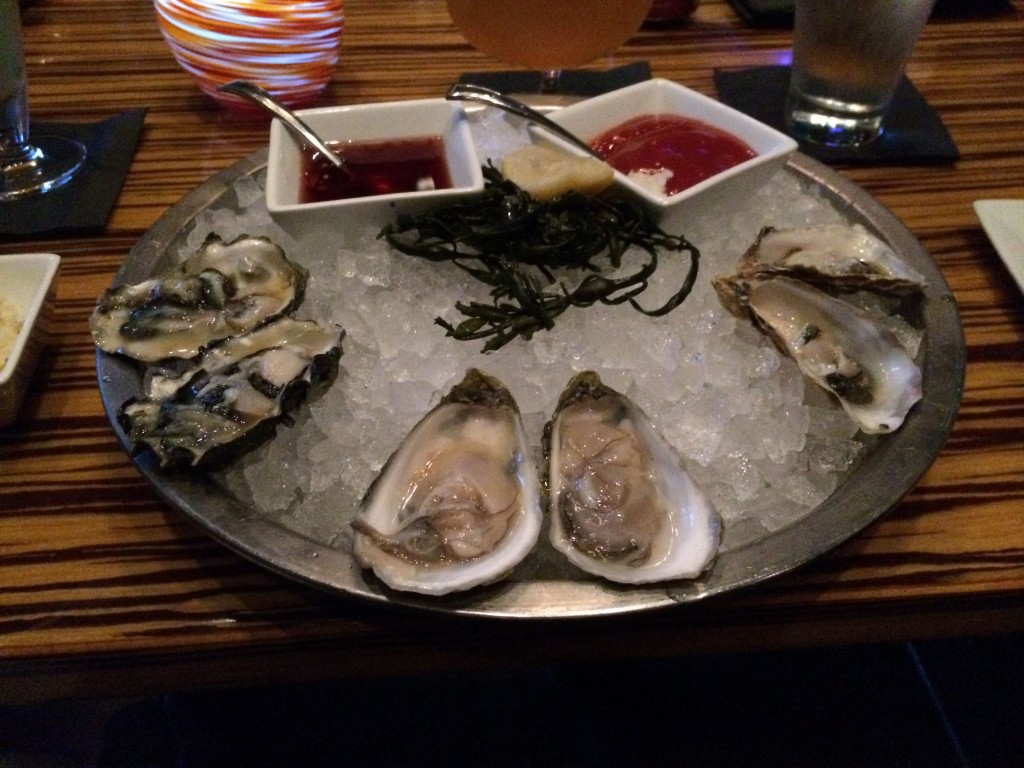 We each ordered 6 oysters, 3 varieties 2 each… Starting at 3 o'clock and moving clockwise…
Chef Creek, British Columbia – these were nice and briny with a meaty texture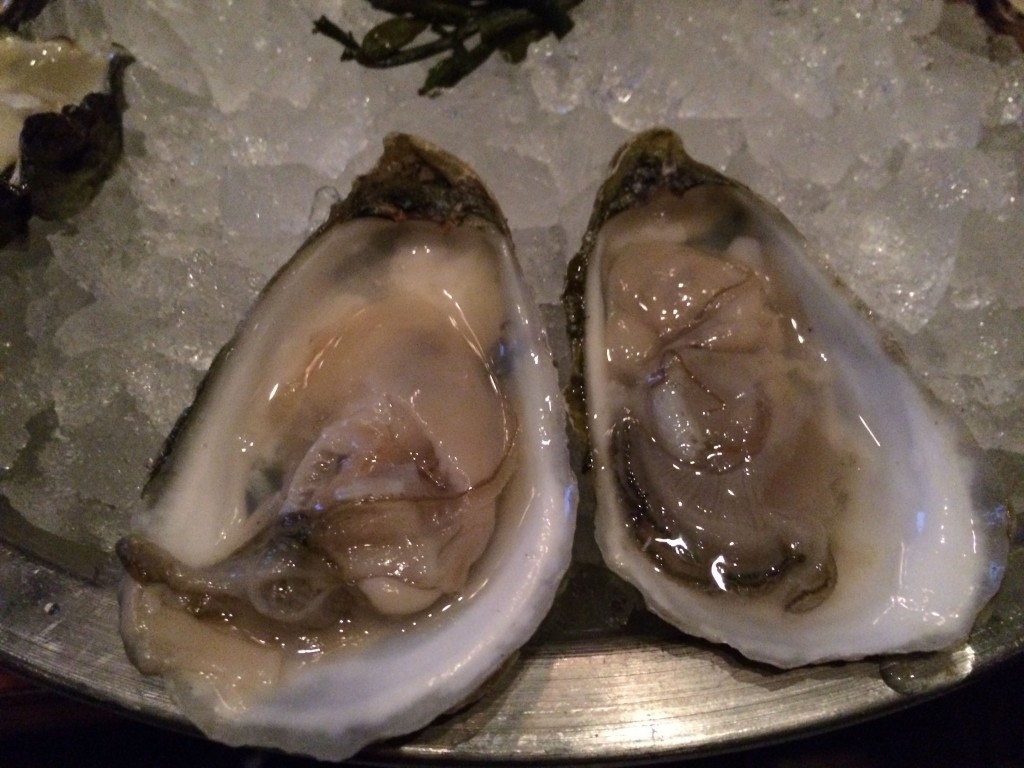 Well Fleet, Massachusetts – these were our favorites, nice chew and very briny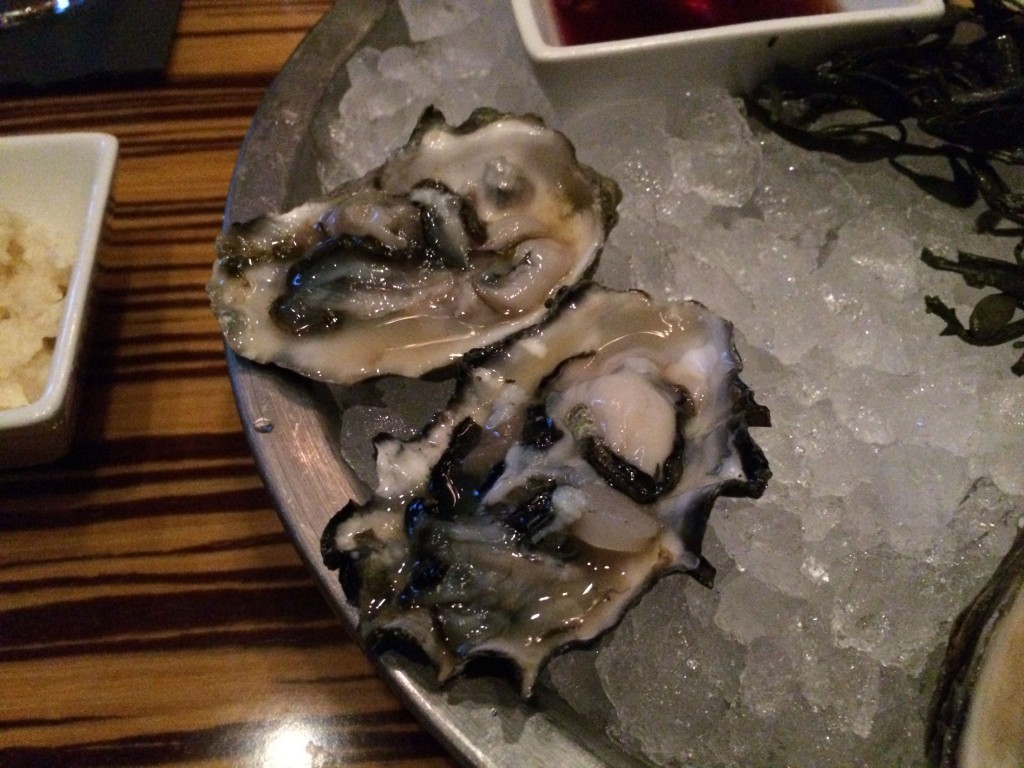 Reach Island, Pacific Northwest – these had a slimier texture and weren't particularly briny – amazing to look at though!
We agreed that the Hitchino Nest White Ale went best with the oysters.
Chef Ryan stopped by and thanked us for the review of the dining room menu, he also asked us what we were planning to have this evening. He suggested that we should really, really have the burger – then see if we wanted to have the flatbread. He seemed to be particularly proud of the burger and Chad also said 'you've got to have this burger!'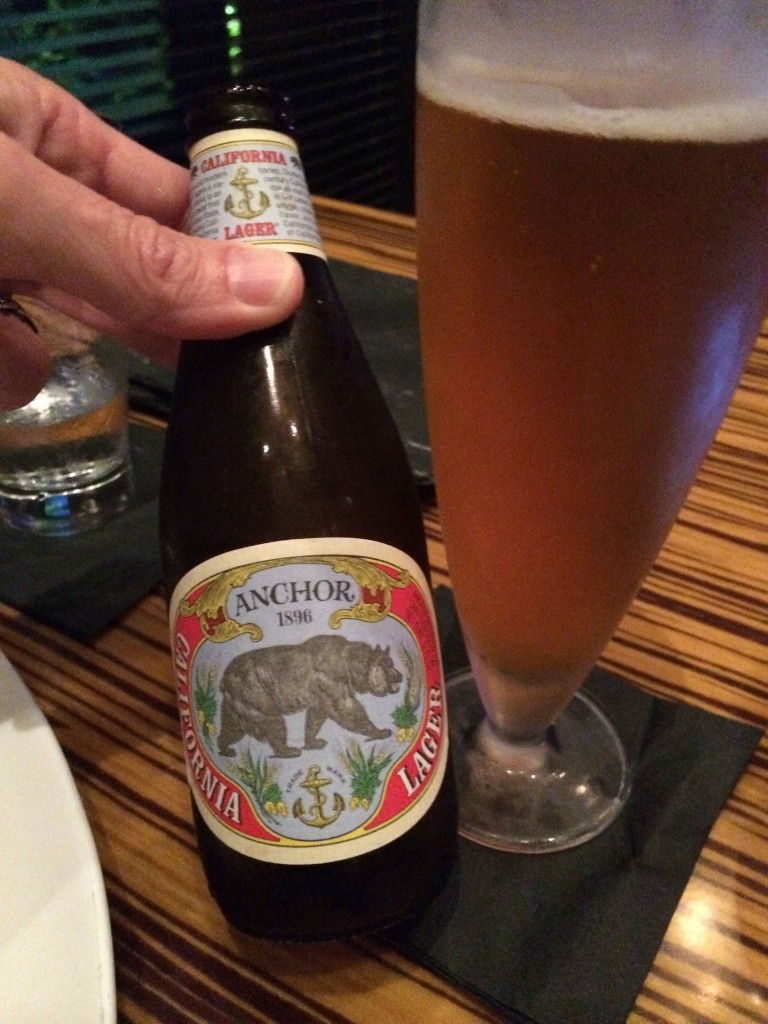 We asked Chad to recommend a beer and a wine to go with the burger. Nick got the Anchor Brewing California Lager (4.9% ABV, IBUs 25) and I got the Kenwood "Jack London" Zinfandel from  Sonoma – the wine was quite nice, we both liked it without food too and of course, we liked the lager.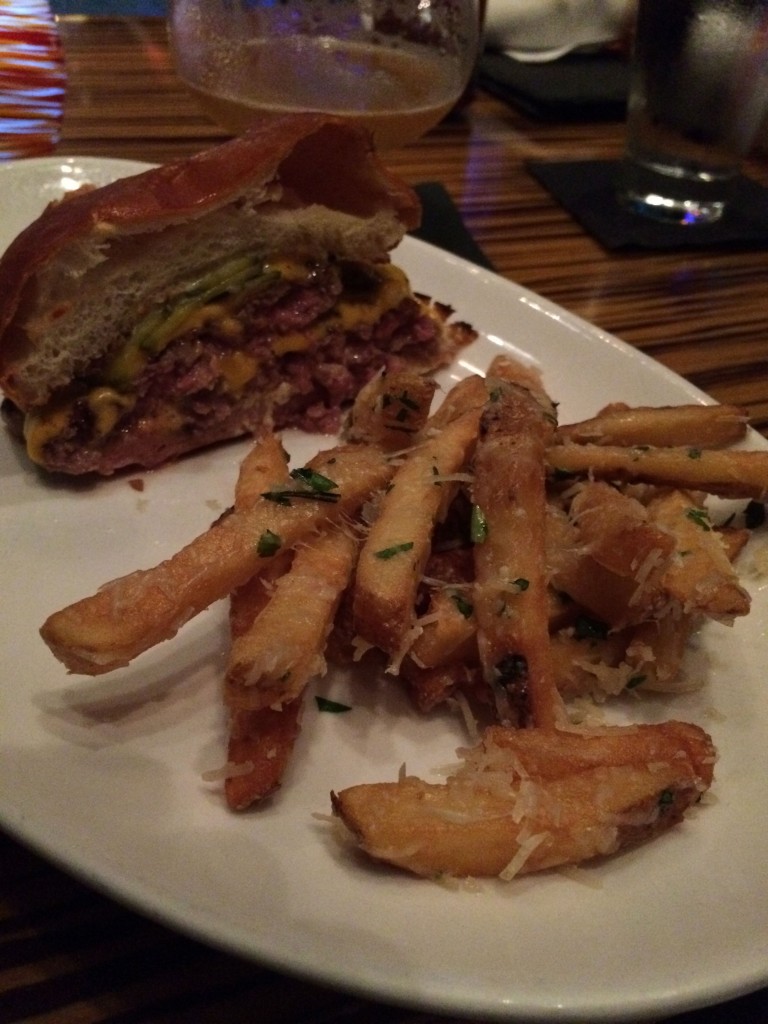 Chef Ryan was grinning from ear to ear when he brought out our BZ BURGER… it's made from meats ground and smoked in-house – 50% chuck, 15% brisket, and 35% smoked pork shoulder.
The smell alone is amazing, absolutely delicious.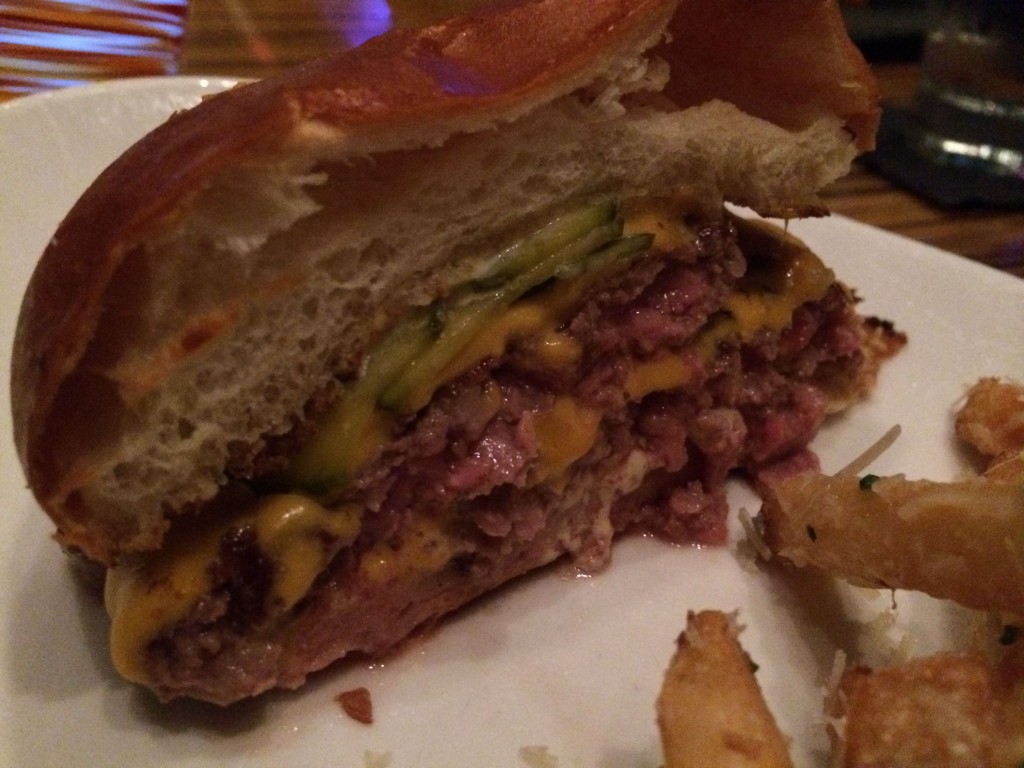 Keep it simple… Brioche bun, medium rare burgers, american cheese, house-made bread and butter pickles, and mustard aioli… what more do you need (a bigger stomach so that I can eat a whole one of these by myself?).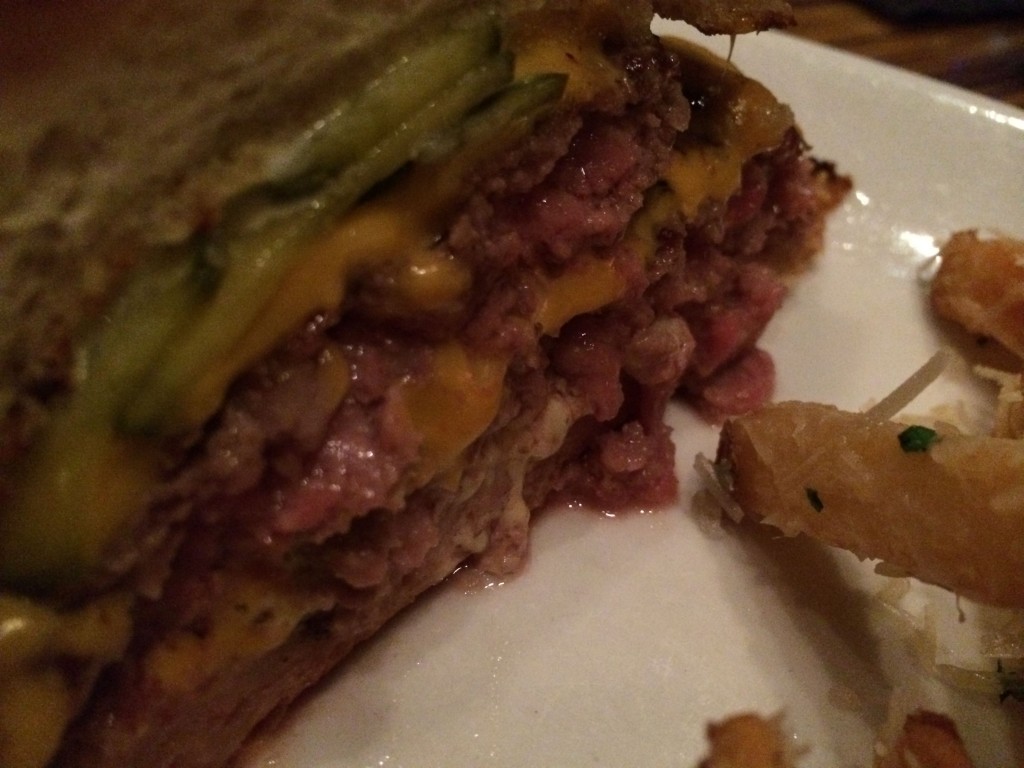 The burger had a very nice forward smokiness that we just loved. Chef Ryan said that he'd had a smoked burger in Charleston, SC and this was his recreation of it. OH. MY. GOODNESS. THIS. IS. GOOD!!
Yes, the parmesan fries are good too.
I enjoyed my red wine with my half and Nick enjoyed his lager with his half.
This really hits it out of the park.
Now, on to Chad's hope… A version of this with morel mushrooms, gruyere cheese, and ramp aioli…. Hmmmmm… Very interesting! We're willing to give that a go too!
Thanks again bluezoo, this is another great example of talent and food-love.