On our second visit the Cheese Marketplace – we ordered the second food option (really, there are only two)…
Artisan Cheese Selection – La Bonne Vie Triple Creme Brie served with Apricot Jam, Beecher's Flagship Reserve served with Honey, and Wyngaard Goats Gouda with Craisin Bread
The Pinot Noir smelled like a cabernet to me, there wasn't any fruitiness or fullness that I've come to expect from a Pinot Noir. It really wasn't very good without food… it really wasn't very good with the cheese, any of them.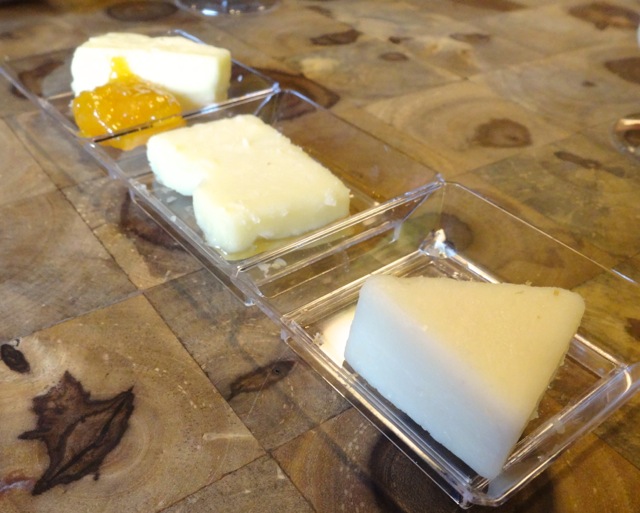 The Kabinett Riesling was better than the Pinot Noir with and without food. Nick said it was sweeter than he typically likes Riesling and I thought there was a bit more acidity (dryness?) than I typically like – this wine was a better choice for us than the Pinot Noir. It was much more pleasing and easier to drink with and without food.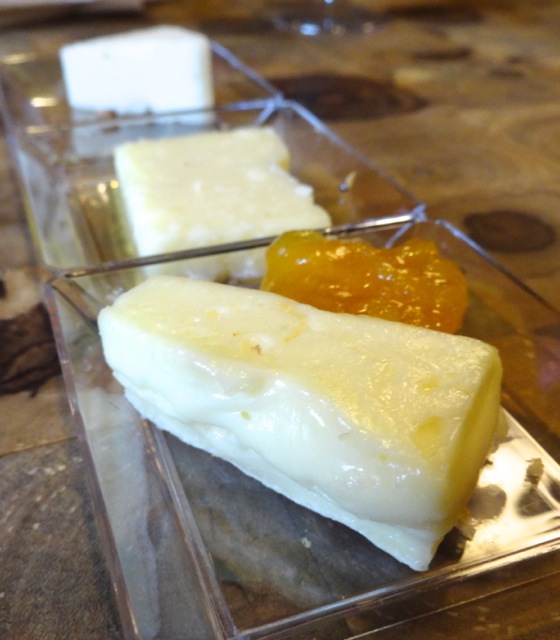 Let's start with the brie; this cheese wasn't good with either wine. It was a very mild, bland and uninteresting cheese. The accompanying apricot jam was nice with the Riesling. The Pinot was just a bust with this cheese.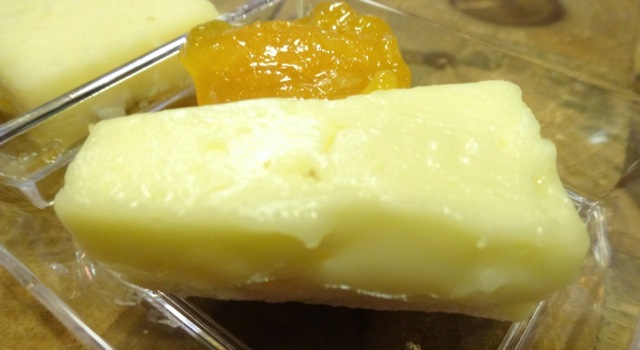 The second cheese (I'm guessing it's a cheddar based on the flavor profile even though the website for Bleecher's doesn't say it's a cheddar) was better than the first or the third cheeses. There wasn't anything exciting or interesting about it – it was a nicely aged and salty cheddar. The Pinot didn't go with this one either.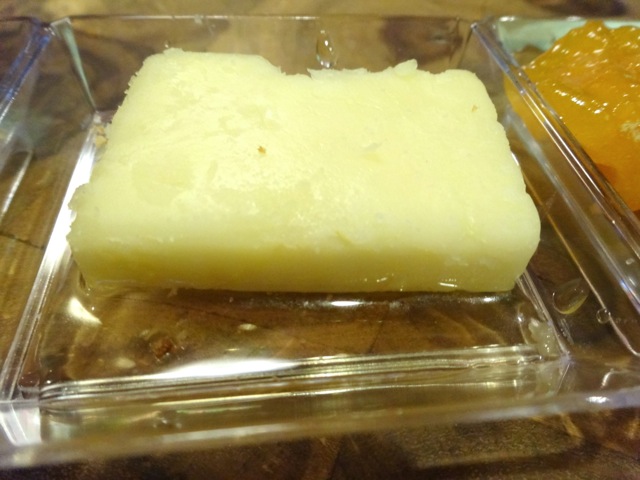 The last cheese, the gouda (although I've never had a gouda so chalky and salty) paired better with the Reisling than with that darned Pinot Noir. The piece of bread we were give was a rusk (better suited to teething babies).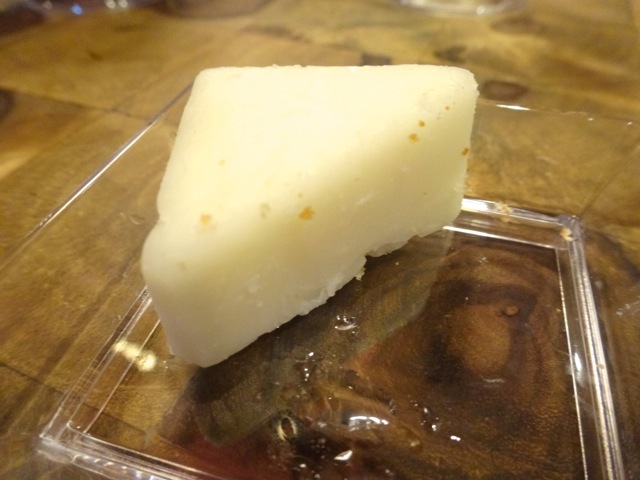 Frankly, this was a bust for us… the featured pairing was not good, the cheeses weren't interesting at all… save your money and get some cheese and wine somewhere else