Art of Animation Resort opened in May 2012 so this was the resort's first Christmas. Thus, our first time to see how it was decorated and in fact, our first visit to the resort. The lobby area is very tasteful and nicely modern. Even with all the animation cells and line drawings, the style could be moved to the Contemporary and it would fit at this deluxe resort. So yes, we think it is quite tastefully done.
Like all value resorts, Art of Animation has fewer decorations. This is not unexpected and can be a plus if you are not into the Victorian Christmas. The decorations are not sparse. They just don't hit you from all directions.
There are a few simple swags and wreaths done in white. These feature line drawings or rough sketches of Disney characters. I wouldn't mind these in my home actually…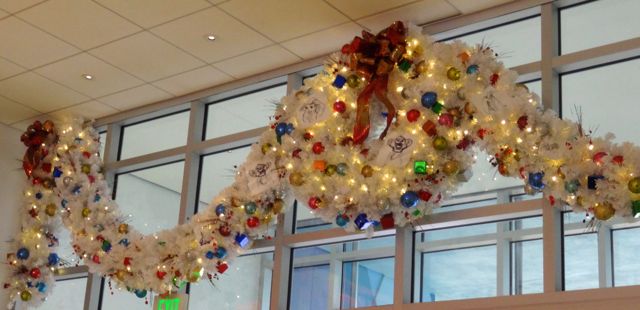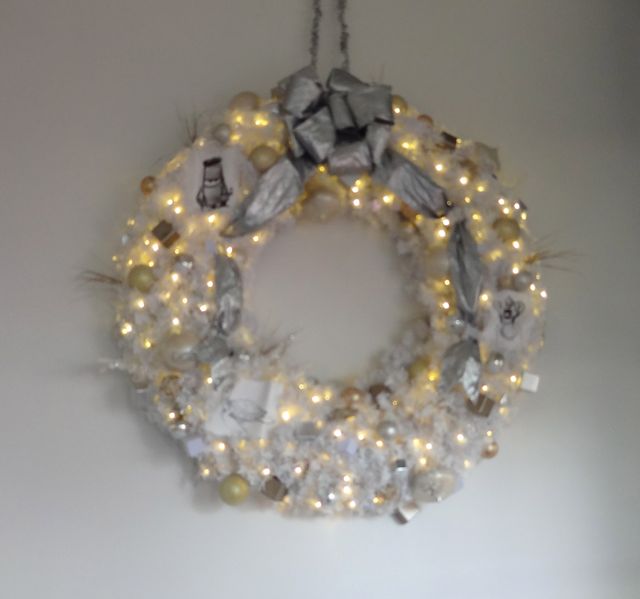 Art of Animation had more Christmas trees than I expected.  There were several small and medium tress used in the lobby store.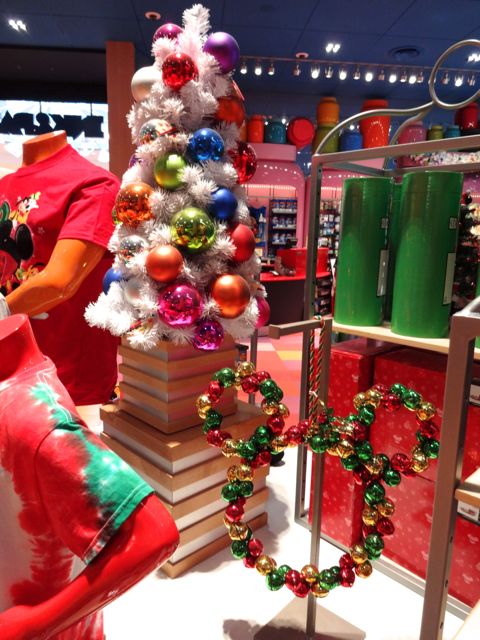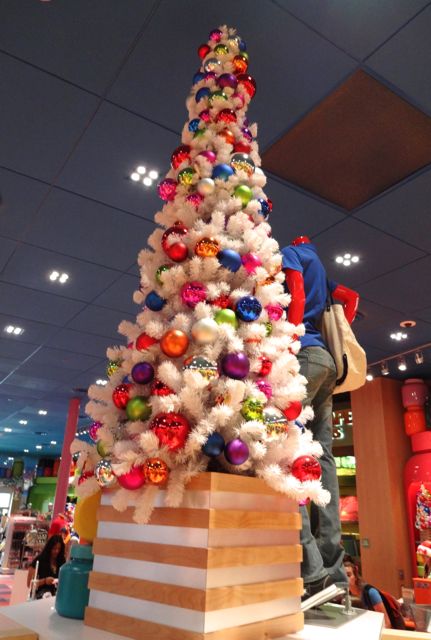 Then there were a couple of trees, maybe 6 or 7 feet tall, near check-in, that were very tasteful. In fact, if we had a tree I expect it would have several things in common with this one. 🙂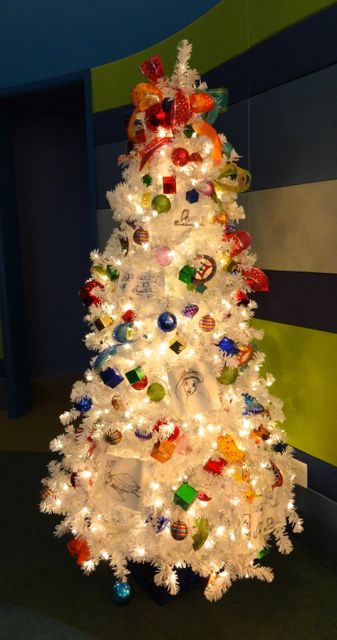 The feature tree was in the main lobby where you would pass going to the bus stop or heading to the store or game room.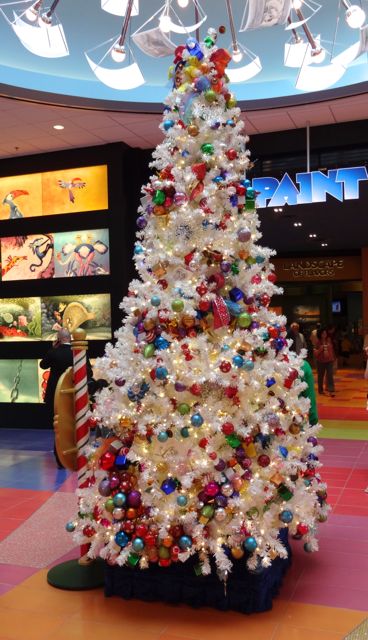 The feature tree is nice. However, I liked the smaller lobby trees as well as the simple wreaths and swags the most of the few decorations at Art of Animation.
nick