Seared Sea Scallop with Kumara-Red Curry Puree and Apple Radish Salad – that is a mouthful to say. I had no idea what kumara was. Even tasting the dish I was not sure as I focused on the quality of the scallop. So Google tells me that outside of New Zealand, kumara is referred to as sweet potatoes. So the scallop was on a sweet potato and red curry puree. There was a hint of spice due to the curry but not much at all.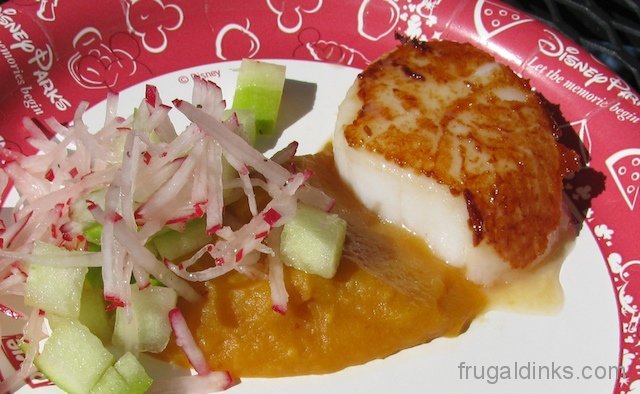 The scallop was very slightly overdone. However it was sweet with a nice texture – making it enjoyable. The apple radish salad was a nice surprise. It was fresh and the taste really complemented the sweetness of the scallop.
The dish was good but not good enough to warrant a repeat. The staff did a nice job with the flavors and not overcooking scallops is a big plus for them.
nick