This dining experience took place on May 16, 2014
Today, we're going to review our first sushi roll at Splitsville. Now, to be honest, we've been rather dubious about getting sushi at Splitsville – even though we've seen glowing reviews on other blogs. On this day, sushi just seemed to be the right combination of cool, protein, and a little bit of carb.

There have been some changes to the menu at Splitsville since May 16, 2014 – this one stayed… and we can see why there are raving fans of it. We've even heard from some of the servers and bartenders that this is their favorite.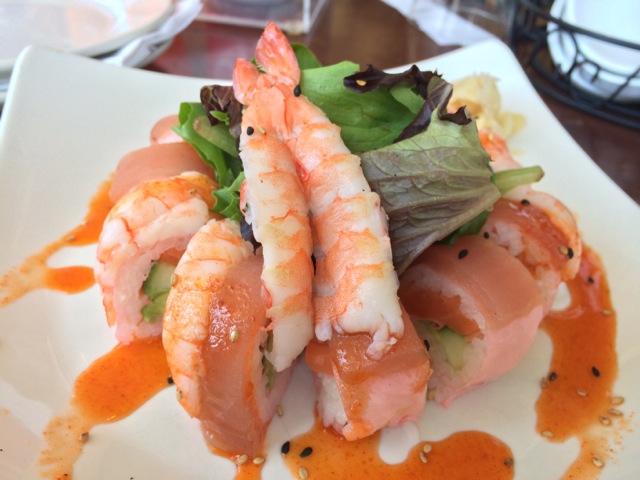 The tuna was a little pale (it actually looks closer to salmon colored), but tasted fine. The salmon was on the inside of the roll.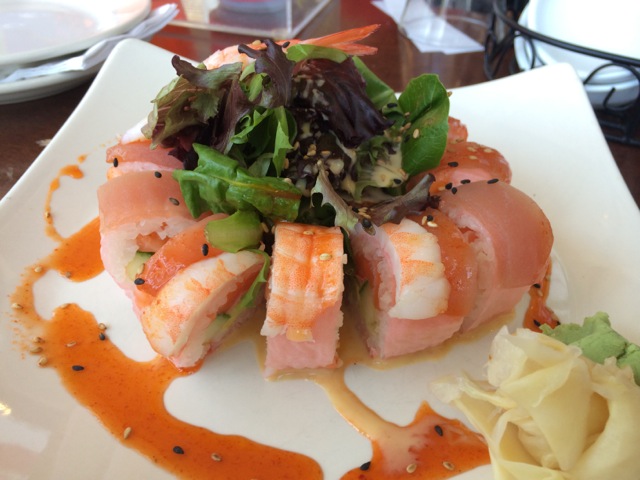 I was very pleased to see the small mound of salad in the middle of the roll – this is the same salad and dressing that comes in the Ahi Tuna Salad.  The gari was really nice – spicy and sweet and not dyed hot pink.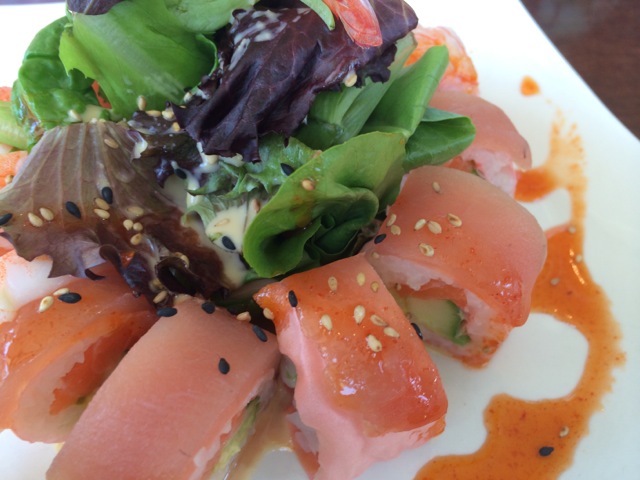 We both were a bit surprised by the pink soy paper – I don't think we've ever had a sushi roll with soy paper instead of nori. It was also very nice that the roll was nice and tight (loosey goosey sushi rolls are very difficult to eat).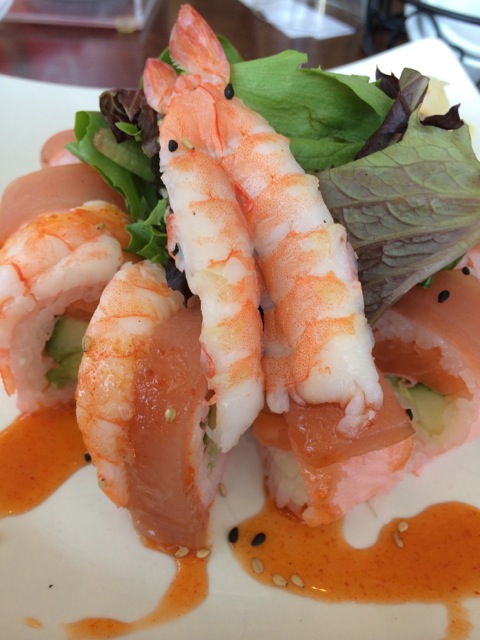 The kimchi flavor was evident in the sauce without it being overly spicy (of course, I would have liked it a bit spicier, but that's just me being a chile-head).
All of the elements of this sushi roll and salad come together very well, we can see why the Fantasy Roll has so many fans. Definitely something we'll get again (and again and again).