There were multiple car events at Walt Disney World during Labor Day weekend 2013: Dream Cars Weekend, RPM, Mustangs at the Mickyard and Festival of Wheels. I already reported on Mustangs at the Mickyard and how poorly it was organized. The signage at Coronado Springs (where the other three events were held) was not great. But I figured out that at least one ballroom was RPM and that one ballroom was Dream Cars Weekend (as well as all the cars outside). I am still unsure about Festival of Wheels…although there were cars on display in 4 ballrooms.
Giving credit where credit is due, the folks behind Dream Cars Weekend maintained (and are still updating post show) their website. Dream Cars Weekend appears to have been successful and I certainly enjoyed seeing the cars (I'll post about this later). One interesting thing to point out. I would not have known about any of the other events if Dream Cars Weekend's website had not mentioned and linked to them. These other "events" were able to piggy-back on the professional promotion done by the folks behind Dream Cars Weekend at Walt Disney World. As an update post show I think it speaks volumes to what I saw and experienced that Dream Cars Weekend has posted on their homepage:   "PLEASE NOTE: Dream Cars Weekend had absolutely nothing to do with the RPM, Mustangs at the Mickyard or Festival of Wheels events."  Yes, the other events were that poorly organized and executed.
That said, I do have some photos to share from inside Disney's Coronado Springs' Ballrooms. I'll have some photos I am positive that are from Dream Cars weekend in a later post. These first few photos are definitely from the RPM event as they were selling art and showing off cars…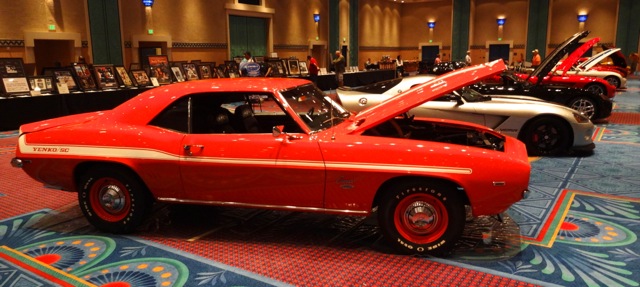 RPM also had a few movie cars…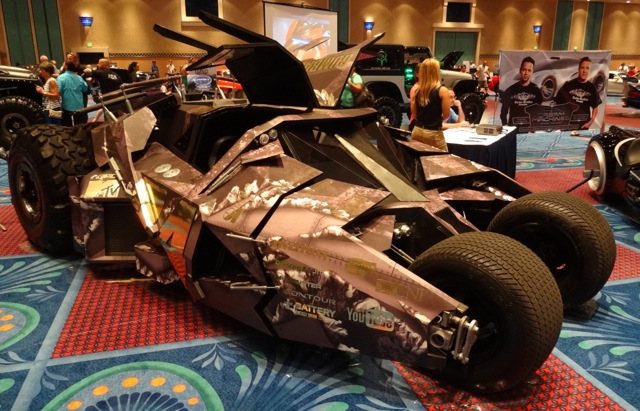 RPM had a few custom vehicles like this: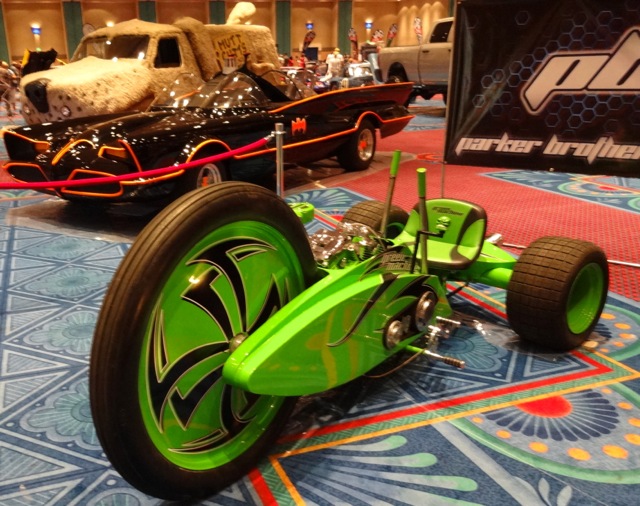 They also had promotional type stuff – a dog van anyone?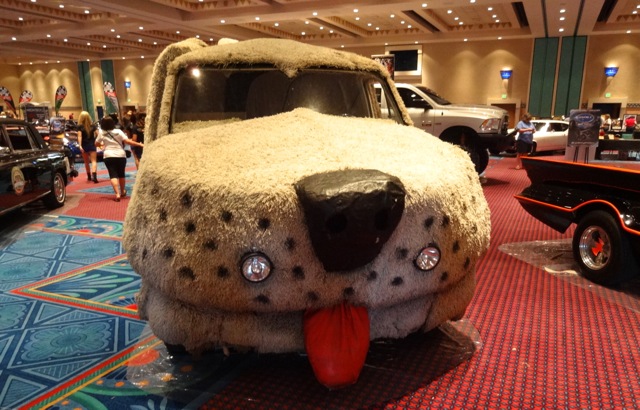 There were 3 or 4 custom motorcycles: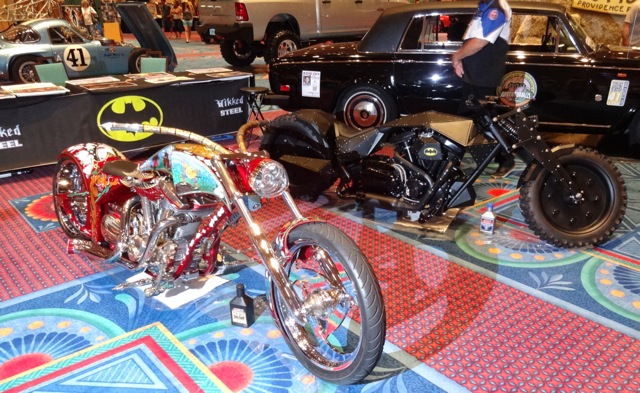 I am big into cars, boats and bikes. I have never seen a motorcycle with dual chain drive and three wheels. Hopefully, you can see what I am describing in the next photo.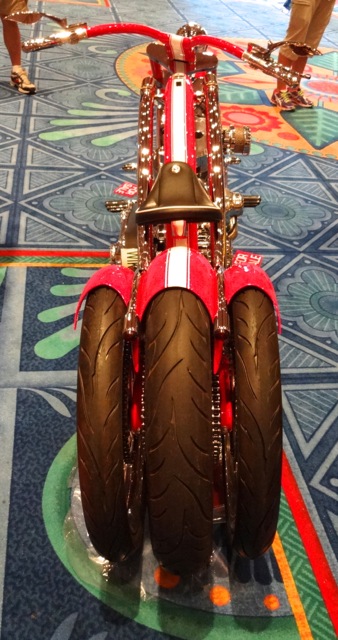 The next photos are from the two ballrooms that I am unsure which group was responsible for. The first is of a road/race car that I know I have read about but for the life of me I cannot recall the manufacturer.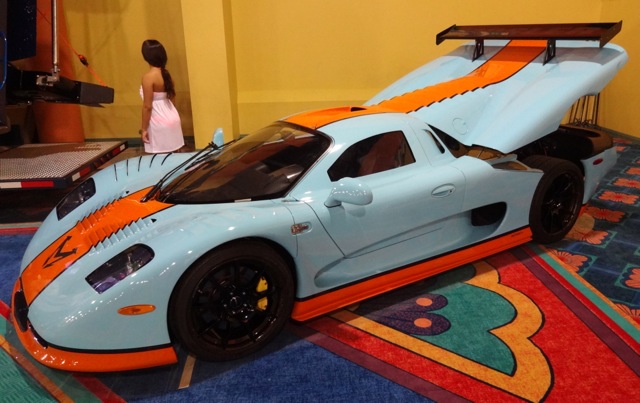 One attendee from FL had a really cool truck ('40 Chevy) pulling a motorcycle trailer. If you are of "a certain age" I think you'll like the theme. 🙂
There were cars from the 20's: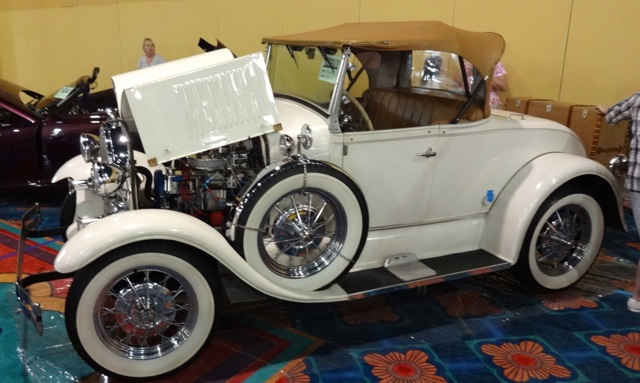 There were cars from the 40's: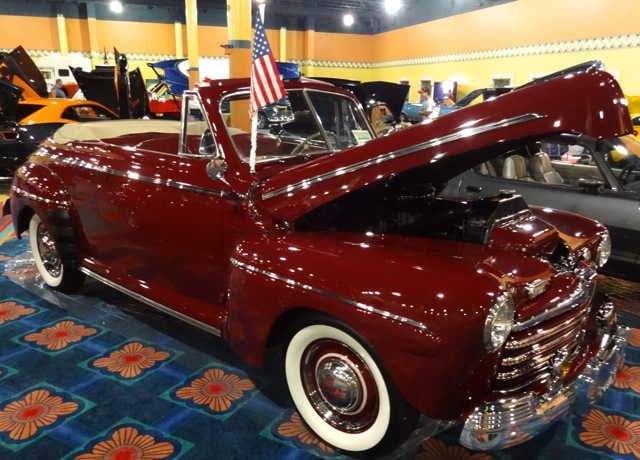 There were fully restored cars from the 50s: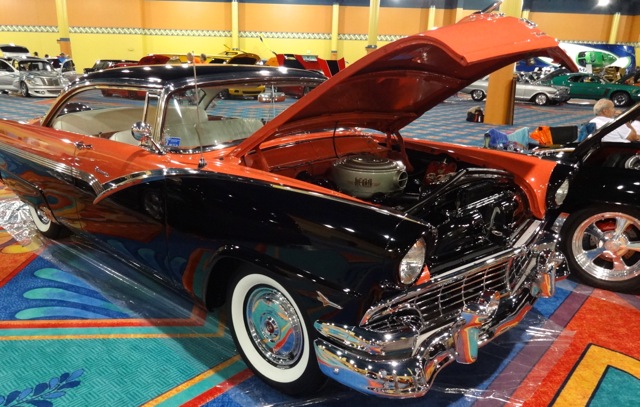 There were Resto Rods (my favorite cars right now):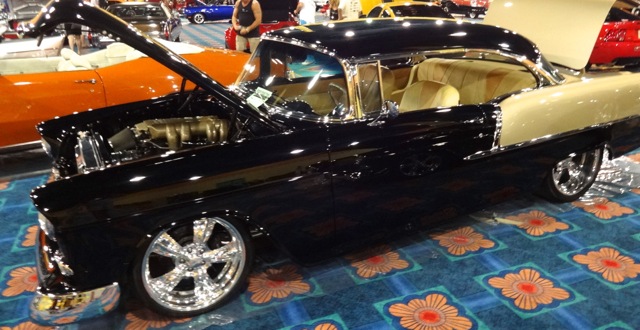 There were the most traditional hot rods you can think of. Who doesn't think '23 Bucket when you think traditional hot rods?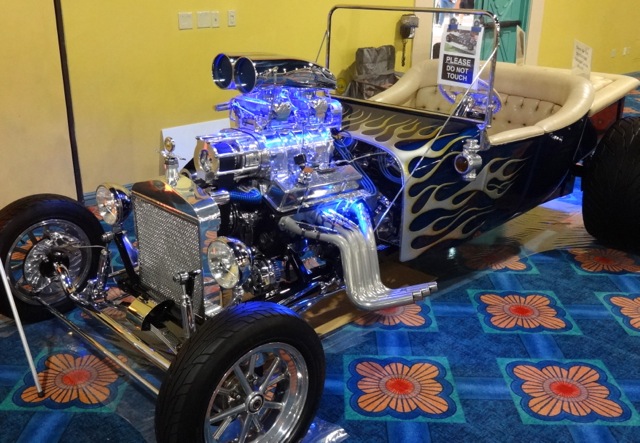 There were a couple of luxury cars including this Rolls (not the best kept example I have seen).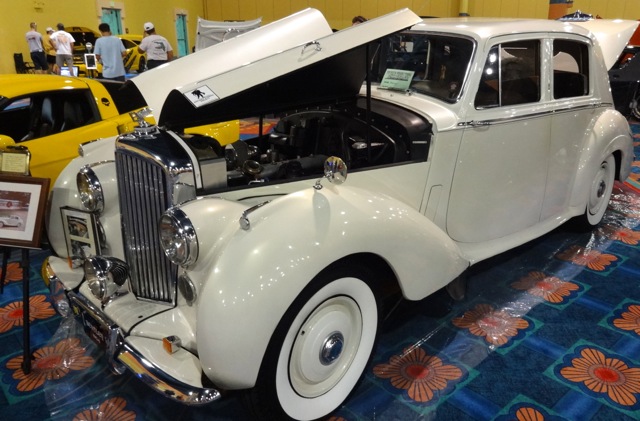 The paint work on many of the cars in this area was incredible. This is the best photo I got of the depth of paint and level of polish under the lights of the convention center.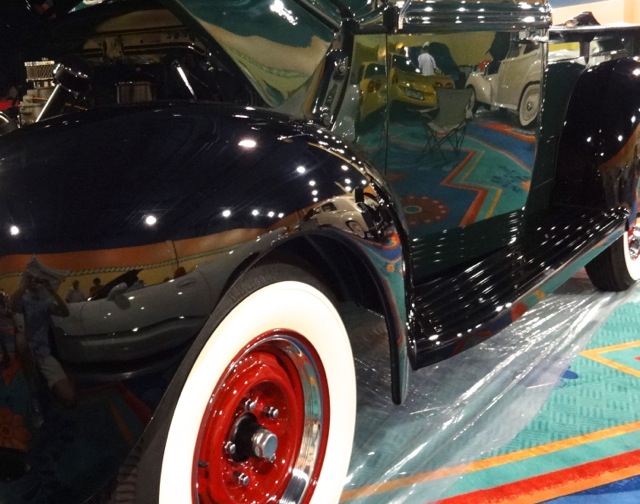 I wish I could keep my car this detailed all the time!
Well, that is a quick tour of some of what we saw inside the Coronado Springs' Convention Center during Dream Cars Weekend 2013 at Walt Disney World. Keep watching for my photo tour of the rest of what we saw.
Thanks for stopping by.
nick