We think that the most magical time at Walt Disney World is during the holidays. Each theme park and resort gets "plussed" with incredible decorations. The characters have festive holiday attire. Heck, it even snows at Magic Kingdom and Hollywood Studios. So over the next few weeks we thought we should share some of the 2012 holiday decorations and magic from Walt Disney World.
Today we start with the Boardwalk Inn. The iconic gingerbread display at Boardwalk Inn has featured Donald Duck as long as we have been visiting. Each year when we first see the display, we are surprised that we've forgotten how detailed it is.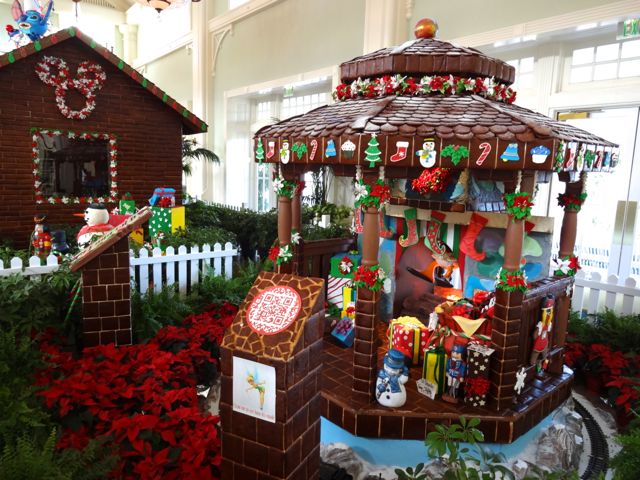 New to Boardwalk Inn for 2012 is a large gingerbread house. In the evenings (5pm – 10pm; 12pm – 10pm on Saturday and Sunday) you can buy your very own gingerbread house, and stollen from a cast member who actually works inside the house. So yes, the gingerbread house is quite large. On the evening we visited, there was a pastry chef set-up in front of the display decorating gingerbread houses.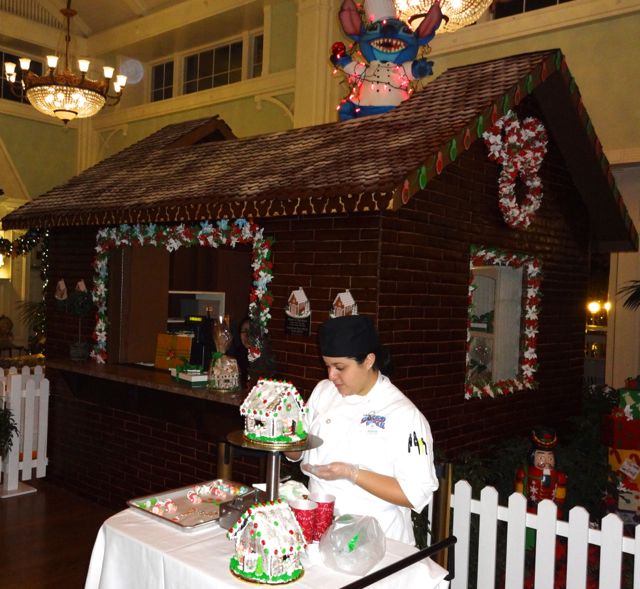 Yes, fancy pastry displays are awe inspiring. But regular Christmas trees and trimmings are also beautiful at many resorts including Boardwalk Inn.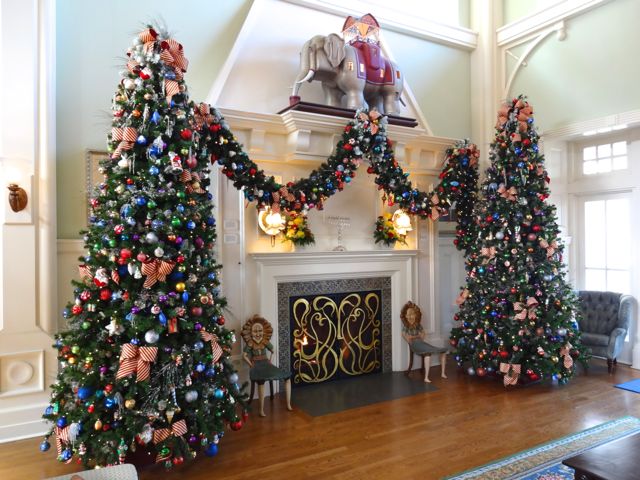 Several years ago Stitch was added as a featured part of Boardwalk's holiday display. This year he is tangled in lights on top of the gingerbread house. I am unsure if he was trying to put the lights up or is tearing them off? I'd guess the latter but I didn't notice any missing lights around the house.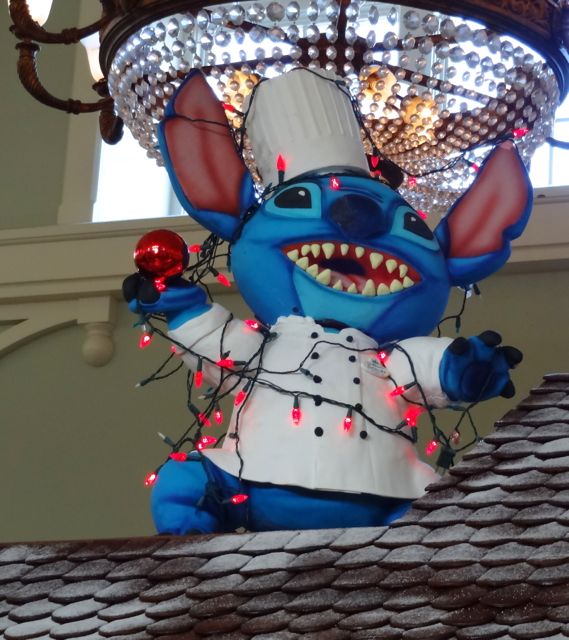 For at least the past five years Donald has been stuck in the chimney of the main gingerbread display. This year the pastry chefs did a superb job of making his tail feathers burned, his feet singed and his marshmallow "fur" nicely toasted – looks ready to be a s'more!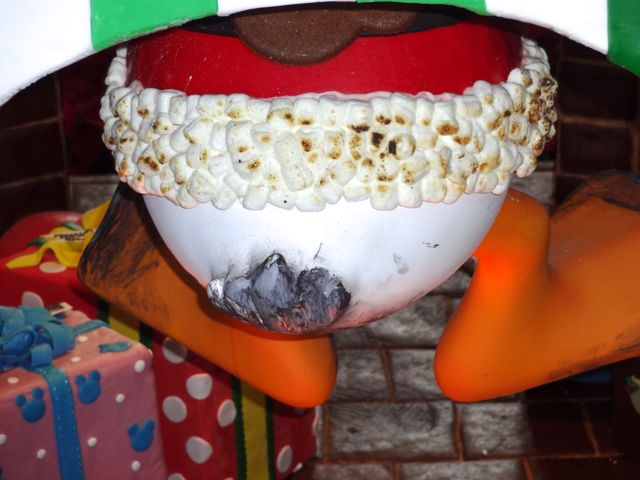 If you want to see more photos from Boardwalk Inn's 2012 holiday decorations, I've uploaded a slideshow to YouTube. (Sorry, it is not smartphone optimized, may not even be viewable on smartphones.)
nick