The Italy Booth menu lists the full name as Capellini con Gamberi Piccanti (Capellini Pasta with Spicy Shrimp). We do not recall this dish being served in 2010 and it is always nice to see menus change. We think we would have tried it last year if it had been available because of the word "spicy". It is so difficult to find spicy dishes at WDW – even at Food and Wine. It makes sense (even if I don't like it) to keep dishes more "plain". You've got to serve the largest audience possible and not everyone likes spicy.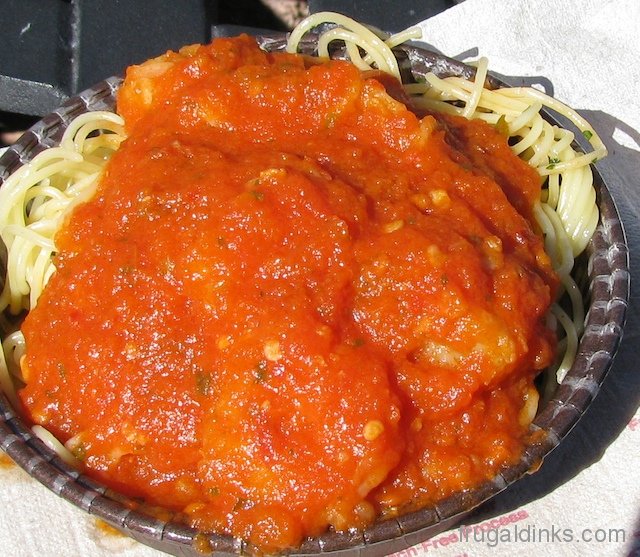 The photo does not do the capellini justice. I even took a few after we were tasting it and they were less complementary.
We were very surprised to find the capellini was al dente. The texture was spot on. How did they manage this at a food booth? There are so many opportunities to ruin pasta letting it sit in water or under a heat lamp. The shrimp was not overcooked either – wow. Plus it did have some spice to it! If you closely at the photo you might spot a few red pepper flakes.
Kudos to the Italian team for doing a great job on their Capelini con Gamberi Piccanti! This is definitely a have it again dish.
nick