There are so many ways to enjoy calamari – it is way more than just a fried appetizer! For the 2011 Epcot Food and Wine Festival, Portugal presented a Calamari Salad with Fennel, Smoked Paprika and Olive Oil.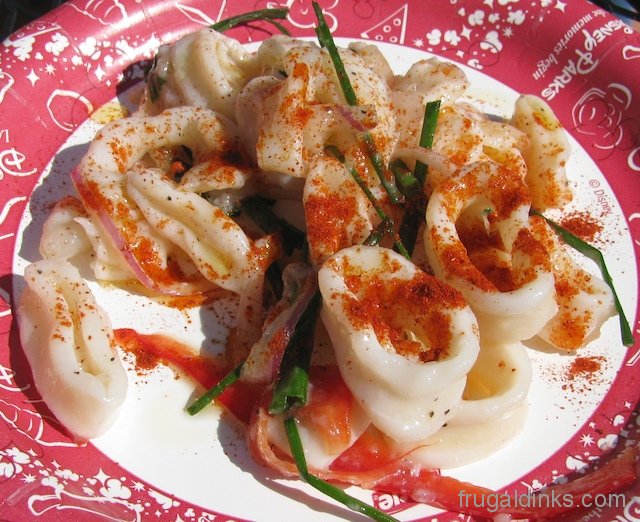 This was a nice sized portion, especially for the $2.75 price. The calamari was cooked perfectly as far as texture goes. It is easy to overcook calamari and this had been done perfectly. Unfortunately it was very salty – too salty. The calamari rings without much paprika were less salty. Thus we must assume that they added salt to the paprika? This seems strange but it is the only explanation we could come up with.
We'd give this another try given the opportunity.
nick